Instagram launched a web version that allows you to view your own photos, photo stream of the people you follow and any other public profile and its photos online.
Which means you get the Instagram native smartphone app experience on web. This has been one of the most desired feature and its finally here.
Despite this huge step ( for Instagram ), many users are still upset that it won't allow us to directly upload phots from desktop.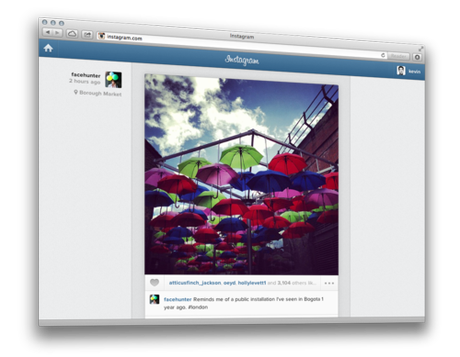 You might also be interested in knowing the 70+ Instagram Tools every Instagram user should know to become a power user easily.
via Instagram Blog