Happy #WeddingWednesday! Still enjoying extremely mild weather in Chicago in early December. I'll take it!
Today, I want to talk about my new favorite thing: Instagram... Admittedly, this should also be chalked up as another "late arrival" by me to a growing component of the social media party!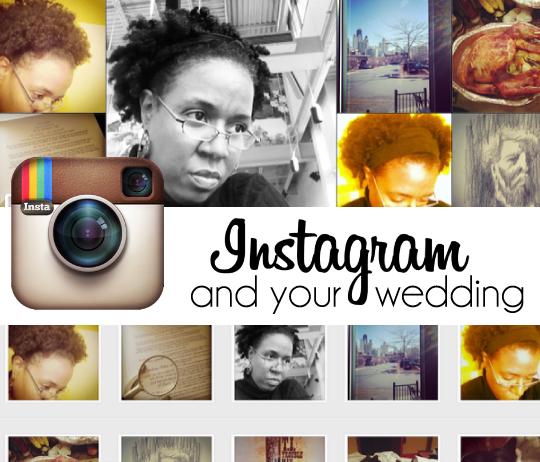 Although I'm enjoying Instagram to post my personal pics (its a great way to give you guys a peek inside the calligraphy studio as well as my some of my sketches -- stay tuned for more!), I started thinking about how to incorporate Instagram into your wedding and found some pretty cool ideas.
Instagram Themed Save the Date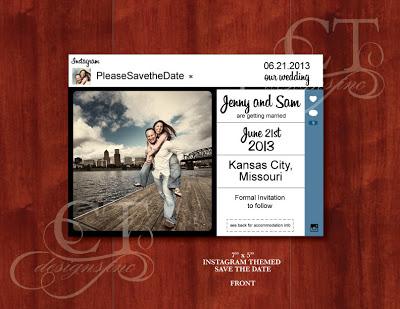 Instagram themed Save the Date that mimics the online interface where followers can "like" and/or comment on your snapshot! Check out this printable's listing at our EtsyShop!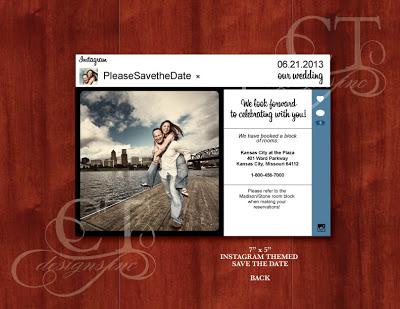 Back view
---
Instagram Signage w/Hashtag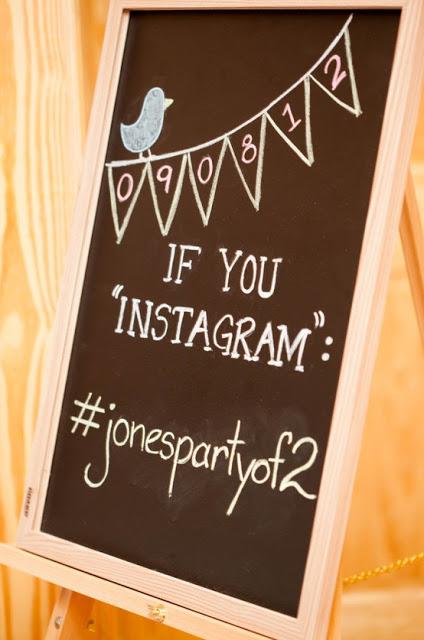 How adorable is this. HASHTAG your wedding. Why not? If we are going to live our lives "real time" and through our smart phones, guests might as well be able to follow along.
From Style Me Pretty blog
---
Instagram Themed Printed Cards for Guests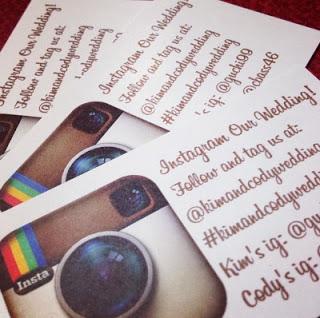 Instead of a sign (that some guests might miss), how about having some cards printed up!
I definitely need to add this to my Etsy shop... Better than a card from a photographer indicating where you can view photos in a few WEEKS. Guests get this and can whip out there phone on the spot!
From Modern Wedding Hawaii
Let me know other ideas you have for incorporating Instagram into your big day!
Take care til' next time, --ct