I wasn't too bothered about these, I thought a bag of just berry flavoured Starburst would be a bit samey. How wrong was I?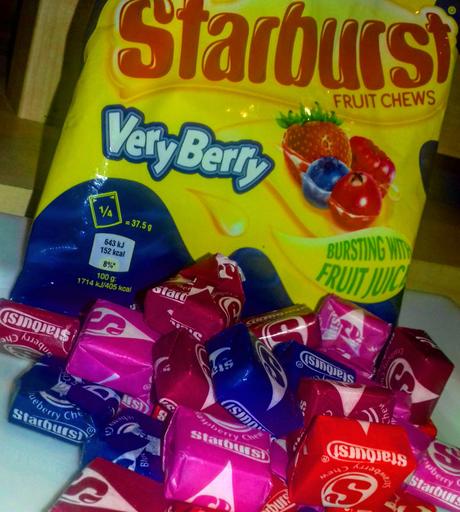 Blueberry was probably the most boring of the four but it was still nice enough, a little more like a general berry flavor but nice all the same.
Strawberry (my normal fave) was next nicest, and had the same strawberry flavor as ever.
Shockingly, cranberry came in next. Ir's delicious! Strong, sweet and full of flavour
The raspberry was my favorite though, natural but so strong and completely nailed the raspberry.
There's no blurring of the four berries and definitely no vague "red" flavor. They're all great individually but even better together.