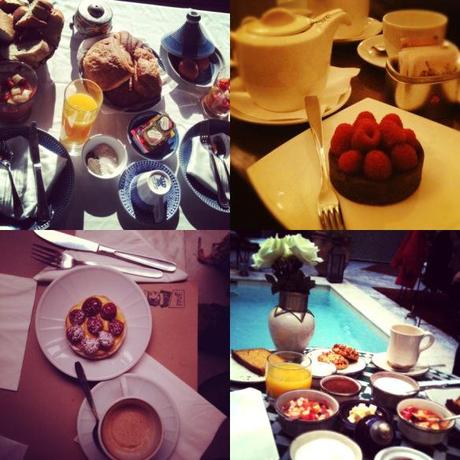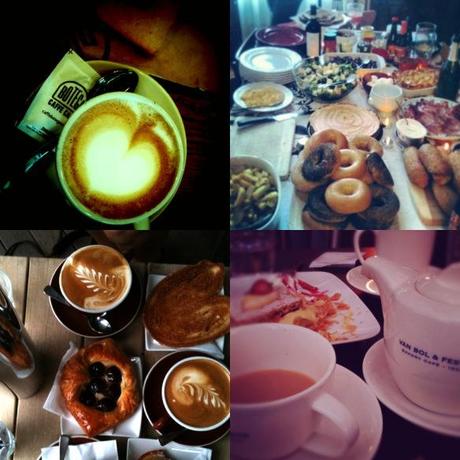 If you follow me on instagram, you would have noticed that I have a slight obsession with breakfast and brunch! Do I have problem?
From top to bottom
The amazing breakfast at the Muntaz Mahal in Essaouira, Tea time with girlfriends at Cinc in Brera.
Pastries at Pavè in Milan, breakfast by the indoor pool at the Riad al Loune in Marrakesh.
Our favorite cafè right underneath our apartment, an indulgent brunch at a friends.
Breakfast at my favorite Australian cafè, tea and cake at Van Bol & Feste in Milan.
I'm going to London for work this weekend, so stay tuned for the pics!
Baci xxx