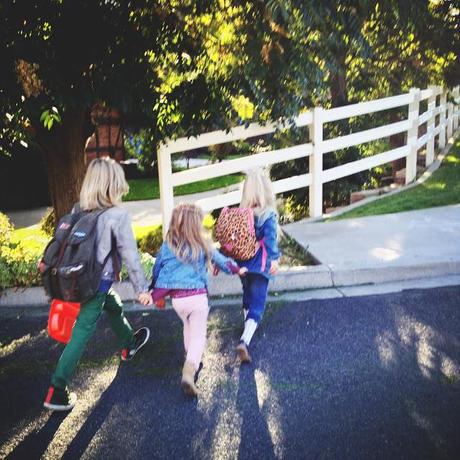 Here is to some insta-bits and other pieces from our lives lately.  above - this holding on to each other's shirt had me laughing almost all the way home. They played "horses" alternating the leading over and over again. Those of you that ask if kids ever get tired because we walk so much (

but in reality it's only a 1/2 the manhattan route and a 1/4 european way of living that I grew up with

) , this is UP hill ( and steep one too!) and they RUN up with backpacks and all, while I had my tongue over the shoulder panting behind them with the stroller. So, the answer is no, they don't get tired. But they sleep good ( and eat too) .   Now, how do YOU walk home? 
From the weekend plans - Cornbelly's giant chair. Rather comfortable too. If it was my way, I think it would make a great addition to the yard, and I can see a total piece during the story time - nobody will be fighting about who gets to sit on my lap.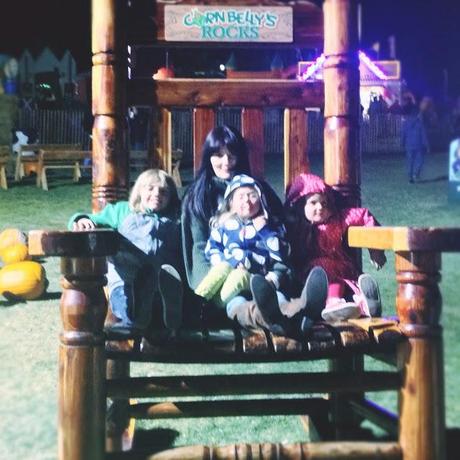 We were freezing (

note the sweater over blazer fashion statement i'm sporting. I was thinking about making it be the trend (jk) , but it didn't work as well as i was hoping

) , and the polka-dotted Wonder in her faux fur sweater kept telling me how "sweaty she is". I think I'll be jumping about around more next time too.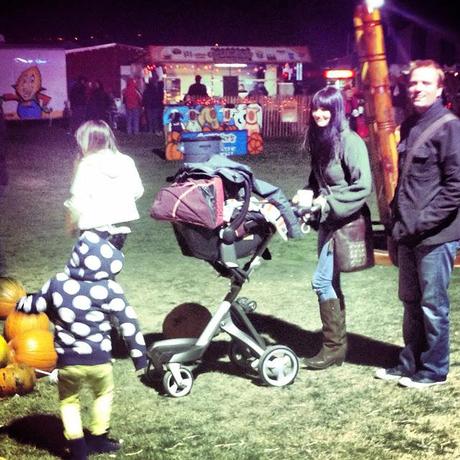 So, the blue-jean wonder and I went into the car to warm up a few times.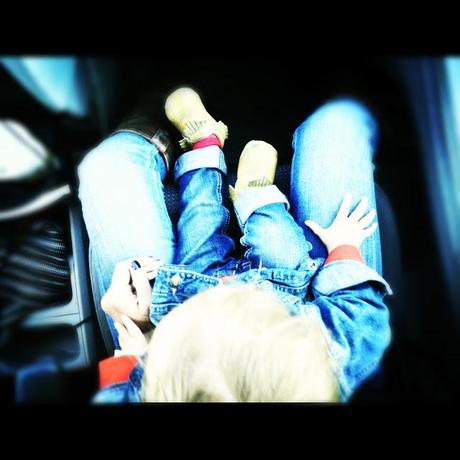 And I am not the only one who loved to hand on to a warm cup of coffee (

no worries , it is completely empty. but she LOVES holding one - that is a grip of death over there, there is NO way of taking that cup away. we actually get her a steamed empty cup every time we get coffee - otherwise there is no way to enjoy i

t).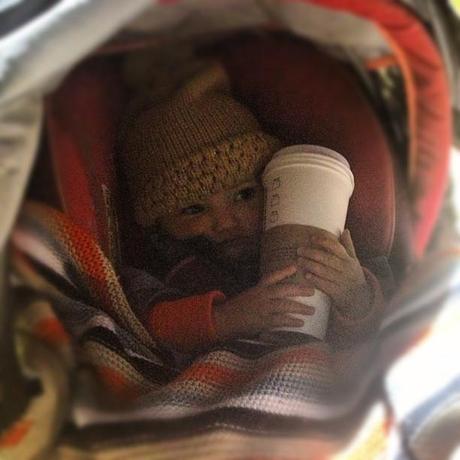 This is so bitter sweet - more and more I see a little girl taking place of where my little baby was just yesterday. Time does not slow down, and my heart flutters every time I see a new stage coming up. I wish I could linger just for a minute longer every time.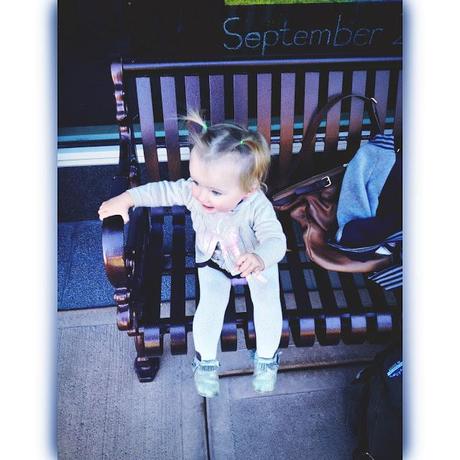 Item of the business : yell at the person in the mirror and tell her to get something "there" : done.
Realize that that person is self - not quite there yet.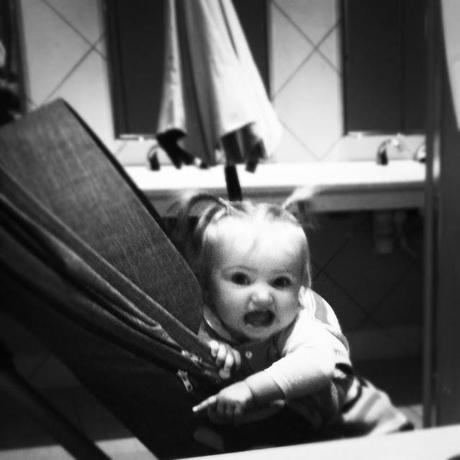 Two is always better then one: why eat just ONE apple when you can eat TWO simultaneously? Our apple picking attempts have not been successful yet ( it seems that all the orchards decided we went to decided to not let pick this year), the wild apple trees in the part seem to be a perfect fit for us : those small apples are delicious and are just the right size for the little hands.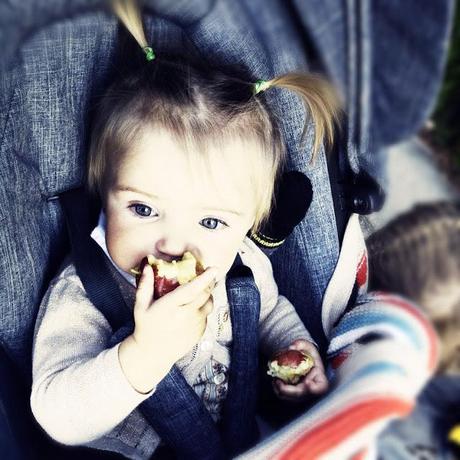 And we are not getting much done around the house ( not that we have much time to hang out in it between all our schedules, schools, practices, rehearsals and such) , because of this attachment lately. Apparently, holding on to one ( OR BOTH ) of mama's legs is the thing of the year.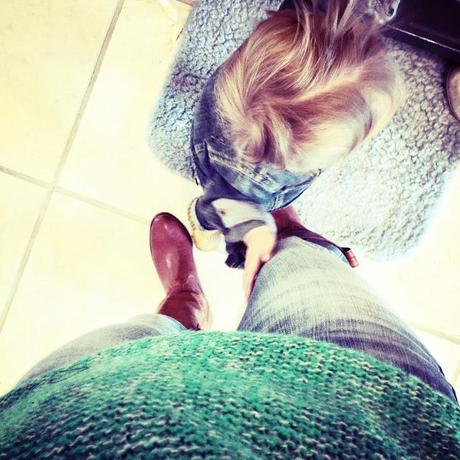 If there is one way to my heart - this is it. A baby cuddled on Daddy's chest. They were talking too. Melted my heart as I was walking out of the store and saw this through the window.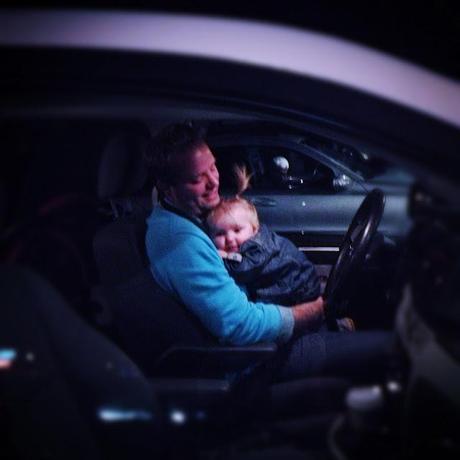 This is a historic moment, friends! Yeva informed me that "timeout is not fun" ( that she landed because she was cartwheeling while trying to eat lunch *unsafe!* and that is after nearly 3 years of thinking that timeout is another way of doing jumping jacks in the room or corner) . And all I could think was " HAAAAA- LLELUJAH!!!! HALLELUJAH!" It sunk it!  Now it's just simply the matter of offering her some timeout time , and the "peace" button turns right on with food being eaten without circus entertainer practices. I've been waiting long 4 years for this moment. 
I love it.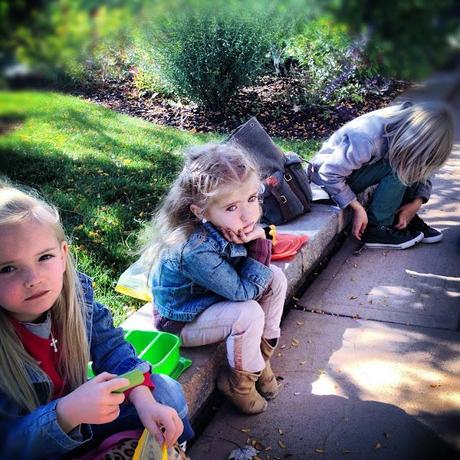 Has been on my IPod lately: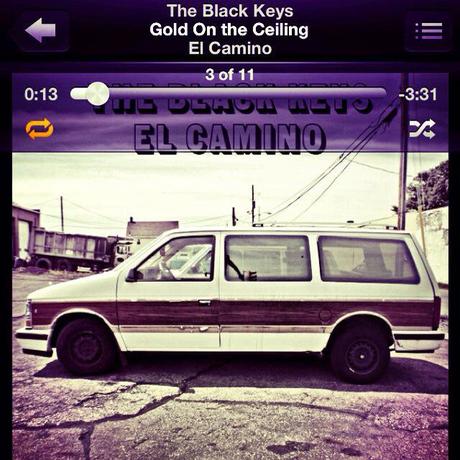 Getting more things done for StyleTheology. New issue is upcoming - stay tuned!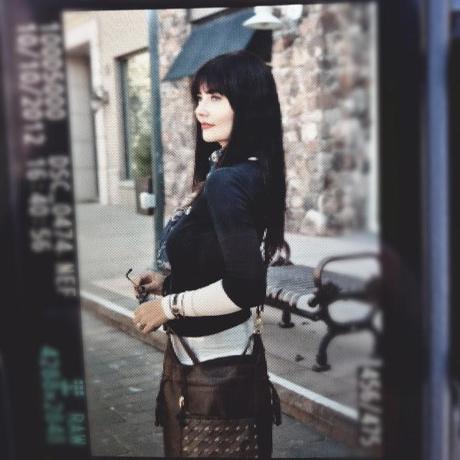 The Fall is gorgeous in the mountains. There is no way to get enough. We just tried to take in as much as time allows. 
Isn't this beautiful?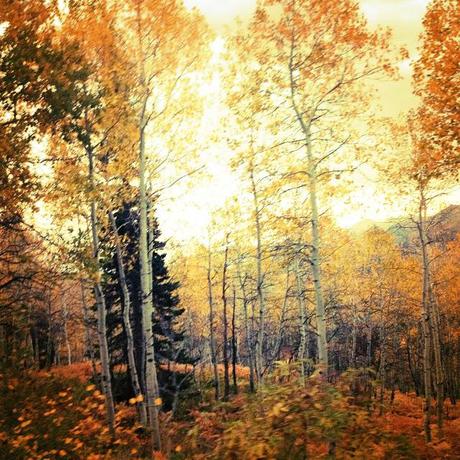 If you like, please, feel free to add a link to your bits and pieces. I'd love for us to connect with each other!
Wishing you a best day yet! XOXO