Children are such natural story tellers, but sometimes they have to be convinced that they are fabulous writers.When I taught third grade I found that many of my students could tell me amazing stories, but if I asked them to write me a story they froze. Often the problem was that their hands could not keep up with their brain!  It often helped to record their story so they could  play their story back while they transcribed it. Some children  struggled with putting a story together orally as well. By giving them physical  'props' it was much easier for them to form a story. For young children who can not yet write these 'props' really encourage some amazing stories!  I am always on the search for unique ways to inspire my own children to tell stories. Here are some of the things I love and a few more I am going to try in the near future. (Thank you Pinterest...).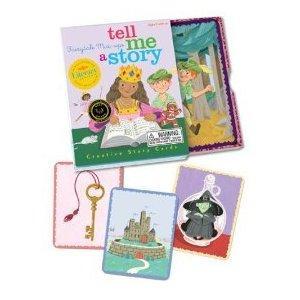 I absolutely love the eeboo Tell me a Story Cards. My 3 year old and 7 year old both adore them. The illustrations are gorgeous and the cards are tough. We have a few sets, but the fairy tale ones above have been our favorite.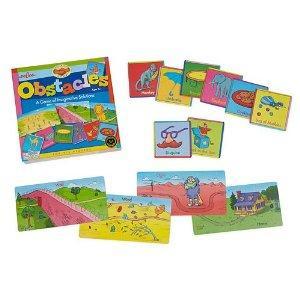 The game Obstacles is really unique. You lay down a series of obstacle cards and then hand out tool cards for each player. You have to work together using the tools in your hand to make it past each obstacle to your home. For example, you may give a troll a plate of cookies to get past him or use a trampoline to jump over a wall. This game is super open-ended and is great for working on beginning, middle and end. When we finish I let the children retell our journey.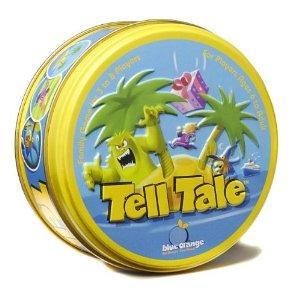 Tell Tale by Blue Orange is another fun story card game, but is more suited for older elementary school children. I like it because  it has such a variety of  pictures in it, so children can really make up any genre of story. I picked up each of the items above on Amazon for around ten dollars apiece.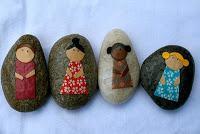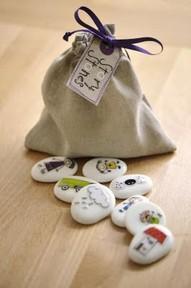 I found these story stones on Pinterest and just fell in love with them. I found the lovely collage stones on the left at red bird craft's blog, and the pretty painted stones at Poppit's Cupboard.  I can't wait to make these with Elle and Aiden.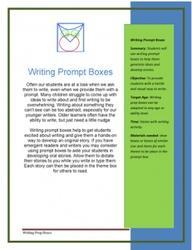 This writing prompt box tutorial is very helpful. It gives some practical and clever ideas explaining how to set up and use writing boxes. I always used writing boxes in my classroom writing center, but hadn't really used them at home since the children naturally make up stories while playing with their own toys. It would be fun to make some and put them away for a rainy day.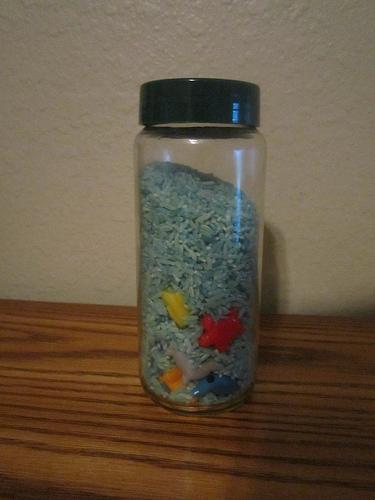 We made this I Spy as a game, but it has turned out to be great for story telling as well. Aiden just weaves a story as he finds each object! He is having some trouble with properly pronouncing a few of his letter sounds, so I think I will make an I Spy for story telling and fill it with  items that begin with the letter v and f. That way I can trick him into practicing the sounds as he tells me a story:) 
What do you use to inspire your little one's story telling? I'd love some new ideas!