Do you ever notice all the noise around you?  People, cars, construction, tv, dishwasher, the humming sound of the computer…so much racket!  Lately I've been really searching for silence, a simple escape from all these sounds that feel like loud interruptions to my thoughts.
Last week I was able to retreat to a cabin in the woods – my favorite fantasy these days.  I spent a couple days with no internet, really shoddy phone reception and nothing 'to do' except sit and think about what to do.  It was amazing.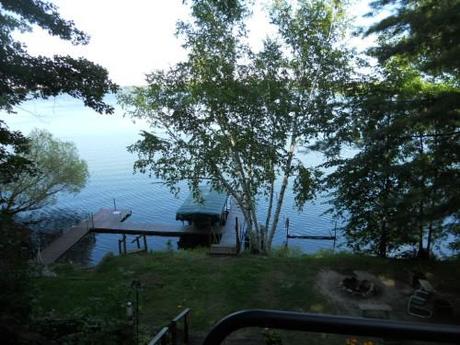 My perch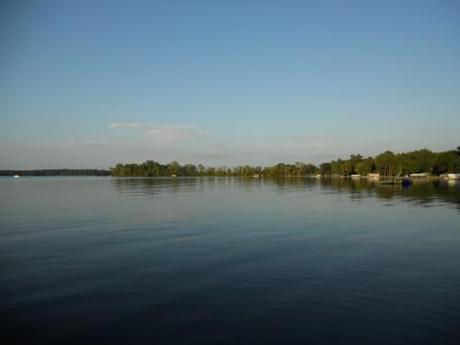 Calm water, calm mind
This week I'm back to the chaos, and life doesn't seem like it's going to slow down for a while.  So how do I find these moments of peace and quiet in the midst of all the noise?
I'd like to devote at least an hour of my day to my silent self.  A few ideas:
10 minute morning yoga (I think I can pull myself out of bed a tad earlier)
30 minute evening walk with the dog, or bike ride with hubs
20 minute pre-bed meditation
Note: I do a lot better with guided meditation than on my own.  If you too have trouble keeping your mind in check, download a meditation track on Itunes, Amazon or (my new favorite) Spotify.  Spotify is free and appears to have a decent selection of these.
What do you do to find moments of quiet for yourself? 
Keep calm and carry on.  Happy Monday.