It's been a while since I ordered a Fab Alley jewel box because I was just not getting something that I really liked. However, last month while checking out the boxes online, I fell in love with the Glam box (again!) and went ahead and booked it.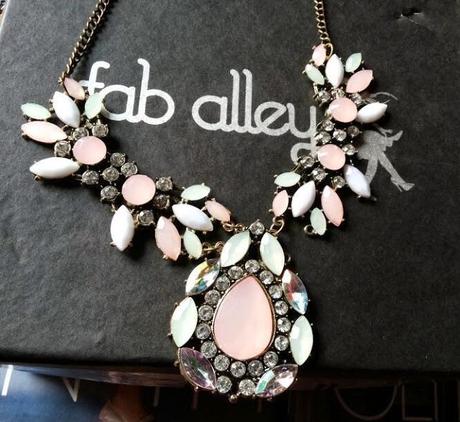 For those who are absolutely clueless about what I'm writing about, click here. You will be directed to the Fab Alley jewel box page where you can take a quick style quiz and based on your answers, a box will be recommended for you. You can be either Boho, Casual, Glam or Classic and each box will have three jewelry pieces to reflect your personality. You can obviously take whatever box catches your fancy but the quiz is good fun (gets boring when you have to do it every month though!). I absolutely love the concept of a jewel box and for Rs 1000, it's not a bad deal. The quality of the products are quite good and they look pretty too. The only thing I find irritating is the fact that it takes a month for the box to arrive. I placed my order for the Sept box sometime early last month and it got delivered only today. Wish they speed up the delivery process quite a bit.
In my September Glam box, I got two neckpieces and a earring. The earring is slightly OTT and one that I definitely can't wear everyday but it does look good. I loved the neckpieces and so did everyone at work today. Wore the smaller one and there were quite a few appreciative glances towards me. I've gone ahead and booked a box for October too. And yes, it's again a Glam!! Bling and OTT is just me!!
Take a look at what I got in the September box.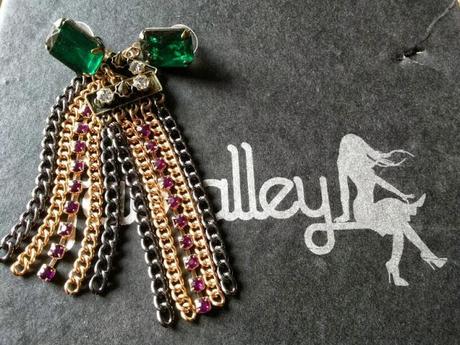 Earrings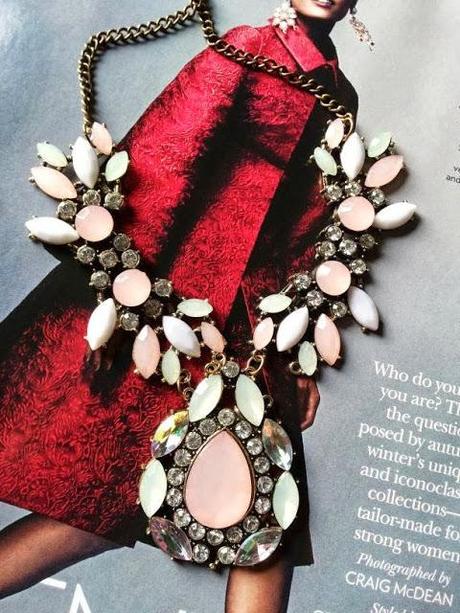 This one's my fav!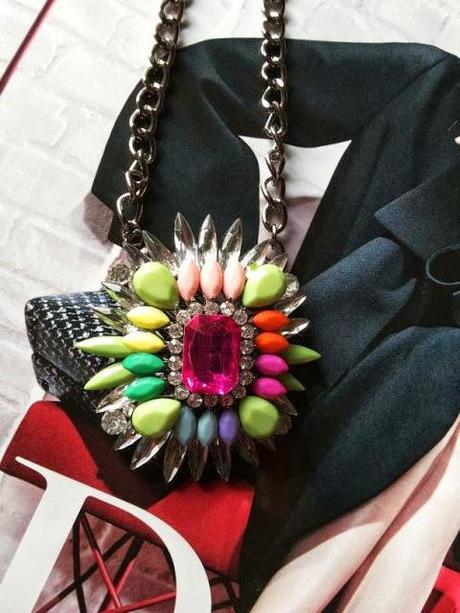 Neon, crystal and pink - All my favs together in one piece!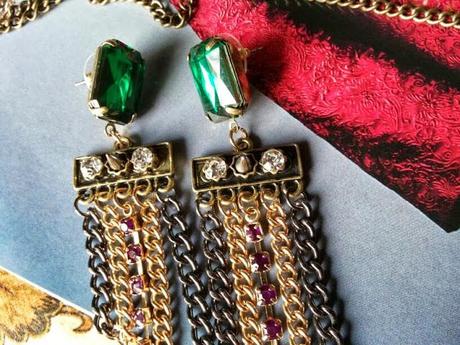 Earrings again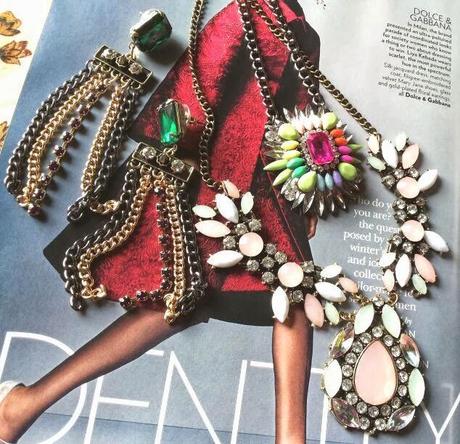 Group Shot!
Which piece did you like? Do share in the comments below.