HOLLYWOOD—The holidays are now over. While so many of us returning unwanted gifts back to the stores, there is one person I'm sure wants to keep her Christmas gift. Robyn Gibson, Mel's wife of 28 years, has finalized her divorce, according to the Associated Press. It could possibly be the biggest divorce payout in Hollywood history,People reported. The couple had separated in 2006. When Robyn Gibson filed for divorce in April 2009, Gibson's then-girlfriend Oksana Grigorieva gave birth to a baby girl later that year. As part of to their divorce settlement, Robyn is entitled to half of his fortune, listed as $850 million in 2006, according to the Los Angeles Business Journal.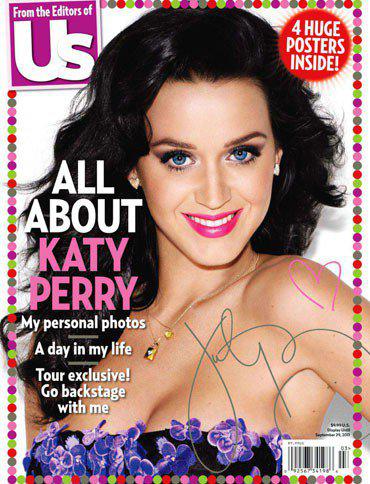 Photo Courtesy of: Facebook

Most people love to hear the latest celebrity gossip; however, sometimes celebrities will not share with the public the truth about their personal lives until they want you to know.

The media loves to shock the public. By shocking the masses, they sell more papers and get more hits on their websites. Another shocker over the holidays was the split of Katy Perry and Russell Brand. The marriage lasted just 14 months after they got hitched in a massive Indian wedding. Brand, 36, cited "irreconcilable differences" with Perry, 27, in divorce papers filed in Los Angeles Superior Court. Star-gazers had been keeping a close eye on the shaky marriage after Perry was spotted in Hawaii during Christmas and Russell spent Christmas in England. The other sign was that both parties were spotted without their wedding rings. When a Hollywood couple downplays reports of marriage on the rocks, that usually means trouble for the couple. Katy Perry (who is half Portuguese) got engaged back in 2009 after meeting in 2009 at MTV's Video Music Awards. Both of them are doing very well in the entertainment industry: Brand will star in this summer's "Rock of Ages," while Perry was named MTV's Artist of the Year two weeks ago. We wish them both well and we need to look into our mirrors and stop seeing what we wish we were and instead find peace in who we are.

Meanwhile, we were amazed to see "Jersey Shore" Sammi Sweetheart's natural makeup looks. She has such natural beauty that is hidden under self-tanners and heavy makeup. The stunning pictures prove that less is more. Sammi's beautiful skin is simply flawless with a healthy glow and her hazel eyes are stunning along with her beautiful, healthy hair. When you see her in person, her beauty and personality shine through, making this reality TV star someone to really stand out in 2012. So it's out with the heavy makeup and in with the natural makeup look.

In for 2012 is the classic wardrobe. When so many people are strapped for money, they are turning to "Depression Chic." They are frowning upon novelties and focusing more on what they can find in the closet and add exciting, like loud scarves or leggings. Embellished leggings have become credit crunch go-to-fashion pieces, with unique colors and intricate detailing like rhinestones. The leg wear has become an affordable way to add that certain flair to any outfit.

If you can afford Dolce & Gabbana, their Spring 2012 Campaign is filled with frilly dresses and lingerie-inspired tops. The campaign ad was shot in southern Italy, which shows the beautiful rich backdrop of Italy along with the sophistication of the colorful outfits.

Rose's Scoop: The video of Ben Breedlove caught the attention of Kid Cudi and so many celebrities including Kim Kardashian. Ben Breedlove passed away on Christmas Day. Never take life for granted. In loving memory of Ben Breedlove.