Many people look down on the porn industry, but they've added a lot to the internet
Contents
The Good Stuff 
Curiosity May Kill the Cat, but Not A Viewer 
Thrill Seekers 
Wrap Up 
Many people think companies like Google and Facebook shaped the internet. And there is truth in thinking that these companies are helping to mold the future of the internet. But what if I told you we owe most of the features we all enjoy today to the porn industry? That's right, the adult film industry is responsible, either wholly or partly, for advancements like online payment, streaming video, live chatting and more. We can also thank the adult film industry for malware, pop up ads and possibly most annoying of all, spam! It's true that many people regard adult films as filth and smut and possibly a sign of a declining morality in the world today. Others look at online adult content as the reason they are willing to pay $50 a month for high speed internet. Whether you fall into these camps, or somewhere in between, it's impossible to deny the contributions of the adult film industry.
Have you ever heard of Richard Gordon? Don't worry if you haven't; I hadn't until I researched this article. Mr. Gordon founded a venture called Electronic Card Systems. ECS was a trailblazer in online credit card processing. ECS' services were widely used by sites of less than wholesome content. Gordon found a way to capitalize on the budding adult industry by getting a percentage of each transaction made using his service. Gordon's creation allowed the adult industry to generate about $1.3 billion in sales online in 1999. It allowed porn to claim the title of being the biggest internet industry of the time. Since then, the adult industry's growth has slowed significantly, but no one can take away the fact that Mr. Gordon and his online payment system sparked the growth of online adult content. Oh, and I guess if you're the kind of person that has bought something from Amazon, Overstock or anybody else online, you can thank the adult industry for that technology.
Are you one of the many people out there that thinks online videos started with Youtube? Sorry to say, but you'd be wrong in thinking that. Again, the adult industry did it first. To quote Danni Ashe, founder of softcore porn site Danni's Hard Drive, "the adult entertainment industry was the first to use streaming JPEG push video, which was a video that worked (...) in the browser and didn't require a plug-in. I think as an industry we tend to jump in a little bit faster and tweak the technology and try to get it to work faster." This feels like a good time to actually clarify something. Porn didn't necessarily create all of these technologies, but they grew them to the point that other people took notice. In 2003, a company named Acacia Research actually sued many porn sites over patent violations relating to streaming video. So maybe adult entertainment didn't create the technology, but it did refine, perfect and perpetuate it. "Without programming pioneers trying to perfect video streaming software that would deliver images of copulation and procreation to paying customers hooked up with a 28.8kbps dial-up modem, it is unlikely that CNN would be effectively delivering news clips of global breaking news," wrote Lewis Perdue in Eroticabiz.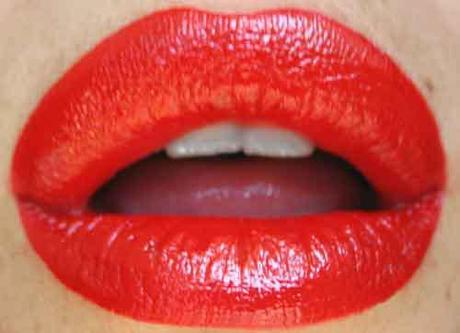 The adult industry made video chatting possible
Remember when you taught your parents or friends about Skype? How cool it was when you were able to see them, even though you were several thousand miles away. Well, that too is thanks, in large part, to the adult entertainment industry. The innovators that they are, adult sites saw a need for interactivity in their products. Instead of merely watching a video, what if you could watch a live feed to a person; and interact with them in real time? The porn industry made this possible; as well as other products based on this technology I'm not going to discuss here. Maybe you're not so interested in video chatting with people directly; but have you ever been part of a videoconference? It's the same technology; and porn made it possible.
What type of internet do you have at home? I have Comcast cable, a broadband internet connection. I, and many of you, have the porn industry to thank for this. According to the source article "In the 1990s, Penthouse magazine gave away 2400-baud modems with the periodical's logo on them, according to Gerard Van Der Leun, former director of Penthouse.com and current contributor to American Digest. At the time these modems offered the fastest way to access the magazine's popular XXX bulletin boards. Clearly, in the early years of the Net, nobody had a greater need for a bigger, fatter pipe than the adult industry and its customers." This is one of the areas where the adult industry heavily influenced the technology, but they didn't solely create it. In much the same way, it's speculated that the adult industry also precipitated the need for 3G mobile data.
The porn industry is guilty of delivering some coal along with the presents, however. Have you ever gotten an email for "Natural Male Enhancement" or something about barely legal Asian girls? Those are very obviously the product of the porn industry. But how about email scams or offers for cheap prescription drugs? All of this spam can be attributed, in part, to the adult entertainment industry. Many adult sites saw "email marketing", to put it politely, as a very lucrative business practice. You will be happy to know that "by October 2008, (adult spam) had shrunk to a puny 2 percent, according to Symantec's State of Spam report [PDF], eclipsed by unsolicited offers for loans, pills, and other spam scams." So at least your spam isn't quite as lewd anymore.

Don't go in there! You don't know what's lurking around the corner
Arguably the most dire consequence of internet porn is malware. In the early days of porn, it was quite common for people to get malware from merely visiting these sites. They were embedded in thumbnail pictures, video links and pretty much in any link on the pages. So if you've ever been to a page and gotten a Trojan horse or something from it, you can probably thank the porn industry for that one. But, you should take solace that your malware didn't nearly cost you forty years in prison. 
"Julie Amero, a Connecticut substitute teacher who was horrified to find herself facing prosecution (and the possibility of up to 40 years in prison) after a computer loaded with spyware displayed pornography to her students. Fortunately for Amero, computer security professionals convinced the judge that she was merely an innocent victim of spyware programs that had taken control of the school's computer and had launched a blizzard of pop-up porn windows."
Another annoyance we can thank porn for are pop-up and pop-under ads. Everyone is familiar with them; they're the ads that take away focus from your browser when you're trying to enjoy a site. Or they come popping out when you mouse over a certain area of the site. As if those aren't bad enough, porn also gave us "mouse trapping". Mousetrapping is when a developer writes code that makes it almost impossible to leave a page. The page will redirect your mouse away from an exit button and back to the main content area.
As you can see, the adult film industry, for better or worse, has delivered a lot of internet staples today. They are also partially responsible for Blu-ray and VHS winning their respective format wars. Whether you watch it or not, the influence and advancements given by the porn industry are undeniable. Personal opinions of the industry aside, we all owe a debt of gratitude to them. Without porn, there may not have been an Amazon, Youtube, Skype, Facebook chat, AIM, Yahoo messenger or hundreds of other services we love today. Thanks for reading and I hope you enjoyed learning a bit about what porn has given us; even if we don't watch it.
Source: PC World