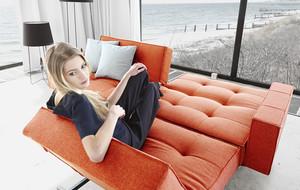 Innovation Living. Alter Your Atmosphere
Your doors are always open to house guests, friends from college, out-of-town family and the occasional surprise visitor. What better way to accomodate your celebrated guests than with adaptable chairs, sofas, and loungers that unfold into plush daybeds and extra sleep space? Look no further than Innovation Living—these pieces are veritable love children of Nordic and Italian design/Mid-Century Modern and vintage. They're the real deal for your 2014 home.
Oldschool Chesterfield Sofa by Per Weiss

The Oldschool Chesterfield Sofa delivers exceptional appeal with a design that delivers classic elegance and sophistication in a modern, highly functional form. Oldschool features a split backrest that allows you to use one or both of its sections for supportive sofa seating, or fold both sections down to transform it into a plush platform for sleeping. The multifunctional design of the Oldschool Chesterfield Sofa makes it the perfect piece for open floor plans, delivering functionality and accessibility from all angles.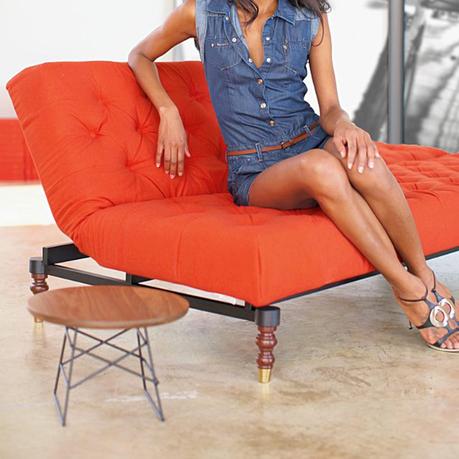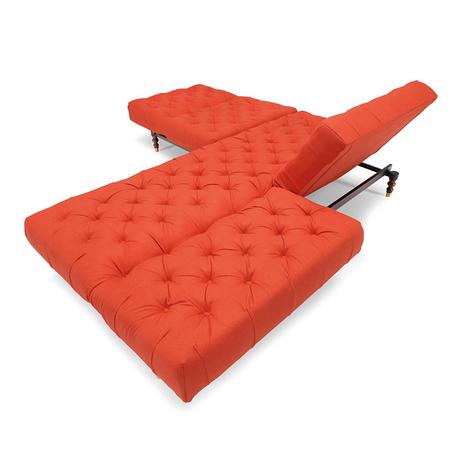 Share & earn cash when friends join:


Wing Sofa by Per Weiss
Like a classic Chanel suit for your home, this sofa bed is the epitome of chic versatility. It's covered in charcoal-gray fabric, outlined with bright red piping and buttons — and there's just enough chrome leg showing to be a tad flirty. And then, with a flip, it converts to a full-sized bed, doing double-duty at night.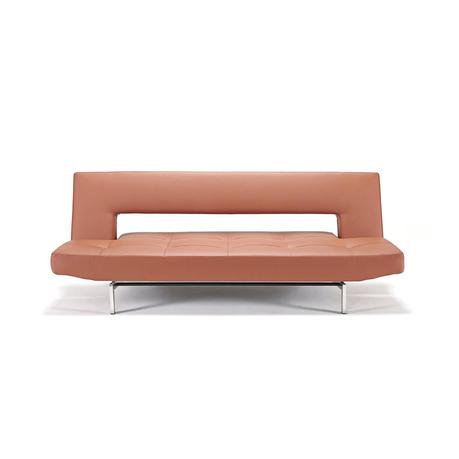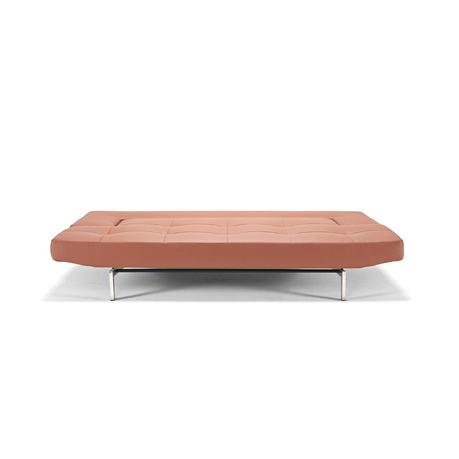 Share & earn cash when friends join:


Clubber Chair by Per Weiss
The Clubber Chair is the chromed and sleek leather chair of your evil genius fantasies. Sit and plot or just kick back and enjoy your copy of The Art of War in the type of peace that an incredibly comfortable chair alone can bring.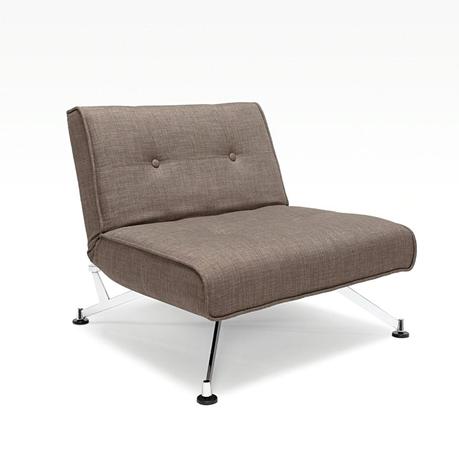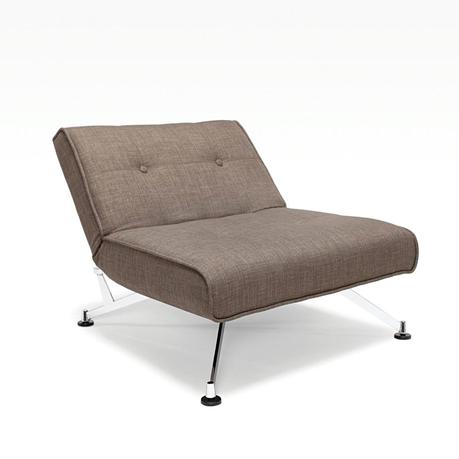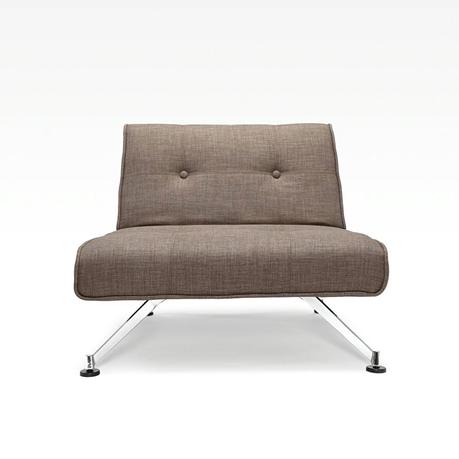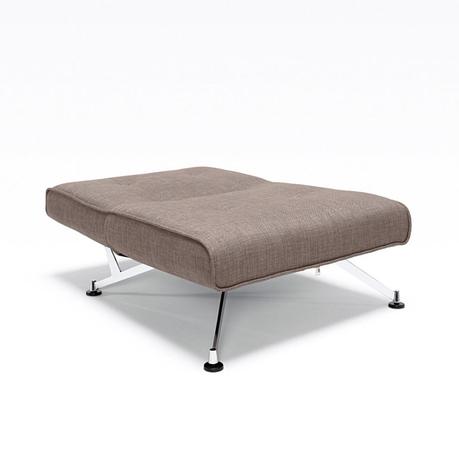 Share & earn cash when friends join:



About the Designer: Per Weiss
Per Weiss is head of the design department at Innovation Living. He has been part of the company since 1989 and is the driving force behind the constant creative development of the collections. Inspired by a Scandinavian design tradition as well as fashion and lifestyle trends, he creates long-lasting design with a contemporary appeal.