Strategy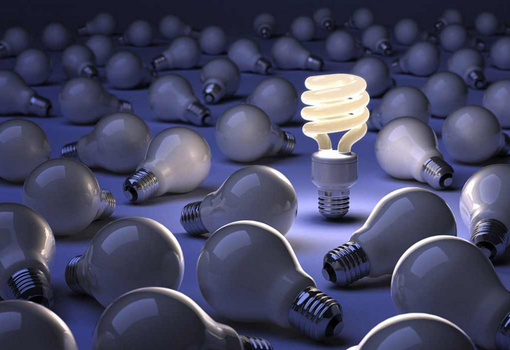 Published on November 30th, 2012 | by Gerald Dicen
2
Innovate Do Not Stagnate
Surviving the early stages in business is already a milestone for any startup. Don't you know that three out of four startups fail? Persisting through the years is already something to be thankful about. However, it's not enough to just exist and operate in the same manner that you did when you first started it. Changes are inevitable. Customers and clients will eventually find you boring and irrelevant. And unless you find new ways to woo them to continuously patronize, time after time, they'll start looking for new ones. That's expected. We ourselves chase for that which is novel.
Well, there could be unexpected causes like catastrophic events that might prevent a business from succeeding. Just like what happened to America recently; storm surge Sandy hit it, causing damages amounting to $30 billion on businesses. But the lack of disaster preparedness and recovery plans just proves that a business is really bound to fail. So the unexpected is not enough reason for failure. Success in business all depends on how you do it, not on the frequency of occurrence of very favorable seasons.
The goal is to innovate and/or expand then. Small business innovation might not merely be for profit's sake as many entrepreneurs would argue that doing business only for profit is antiquated and obsolete. And that the business industry is in a post-economic age , that "our wealth is not just the totality of our money or possessions but the quality of our human relationships, the values of the society in which we live, the physical environment which all human beings ultimately have to share." In whatever way you put it, innovation is the only way to stabilize business. Innovation is also that single thing that would enable it to adapt with the changes occurring in the economy over a period of time." A business that's stagnated will eventually die down – sooner or later. Harvard Business Review has a technical term for this: ossification. This is characterized by a lack of innovative decision making and the avoidance of risks.
There are at least three areas in business that should reach your innovation efforts: marketing/branding, business resources and products/services.
Marketing/Branding Strategy
Because of the changing consumer behaviors and preferences, you can't get stuck up with your marketing and branding strategy. You always have to find new ways to attract your customers and send out the word about you to the world.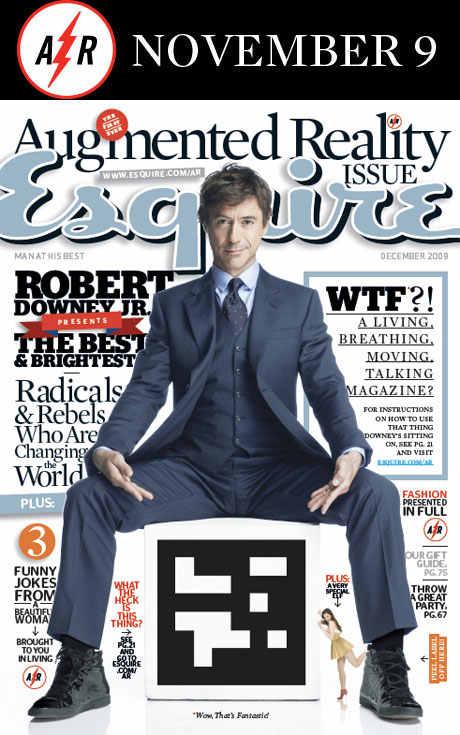 Image from: Esquire.com
Not that it's a requirement to do so. Rather, that's something that times so demands, especially now that there has been a shift in the media landscape. Well you might argue that traditional media is still a very effective marketing strategy platform. Yes, I don't intend to contradict. But you might have missed the point. It's the traditional media platforms that incorporated a digital taste that has become most effective.
But incorporating digital taste, I mean the use of PURLs, QR codes, Augmented Reality, among others. In fact, more and more famous media platforms like magazines started to use them. One is Esquire. They have started to release AR issues of their magazines. Also similar to AR is QR code. These two can be generated from around the web and applied directly to your printed marketing materials. Another innovation that could be applied to them is PURL. This is not much of a challenge as PURLs can be generated from web tools as well. But the thing with it is that you will need a printing company like PrintPlace.com to individually print each of your recipient's PURL on your printed brochures, magazines, business cards, flyers and what not to do it. You can check my previous post to know more about PURLs. Those are just few innovations. There are actually more than that. You can check this post for that.
Products/Services
You might have thought that you've made the best product that you can ever make. You might have thought, "This is it!" But then again, as previously stated, change is time's twin. You can't expect the same demand as the product ages. Go check the best companies in the entire world. All of them bank on innovation in order to reach the top spot in their respective industries. And you can't always maintain that degree of interest in customers when it comes to your products and services.
In innovating your products and services, creativity is a major element needed. You might be able to pick up good points from this post on improving your creativity. Aside from creativity, you'll need to be a keen observer of the market. You have to be sensitive to the demands of the consumers. It would only be through this that you would be able to shape your products and services into something relevant and fresh. Just remember that your innovations have to be solution-oriented and not just some fancy ideas.
Business Resources
The resources of a business have to mature. This doesn't only include the financial resources; this includes the human resources of the business as well. It's already given that entrepreneurs have to know that financial resources have to be stable yet flexible. But how about your human resources? Most of the time, this is the part that's usually left out. It's not only the financial resources that have to mature. The work force has to also mature. By mature, I don't refer to age. I refer to their knowledge on the task assigned to them. This includes their ability to work on themselves and react correctly on whatever happens inside the business. That's why seminars and workshops are very much helpful. Furthermore, you should learn how to delegate new responsibilities and tasks to them so as to keep them interested in what they do. This won't be hard if innovation touched your marketing strategy and products/services since there will surely be new tasks expected as innovation happens.