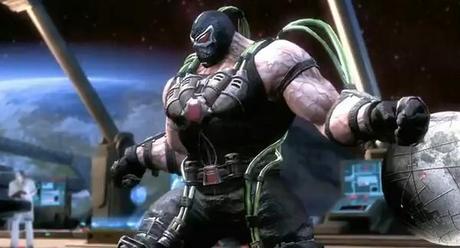 Watching Bane kicking Batman's ass was my favorite moment in the Dark Knight Rises movie. It made me realize that even the greatest superheroes can be defeated without super powers. And now I'm even more excited that I can actually relive that moment over and over again in the upcoming battle-arena fighting game "Injustice: Gods Among Us".
Latest gameplay video released by NetherRealm Studios focus on the epic battle between Batman and Bane restart in the DC-based fighter. The fight goes nonstop for over 2 minutes. And guess who wins? Watch the video after the break and find out.
Injustice: Gods Among Us arrives for PlayStation 3, Xbox 360, and Wii U on April 16th in North America and April 19th in Europe.
[Source: YouTube]
(All the images, trademarks, logo's shown on this post are the property of their respective owners)
Roshan Jerad Perera