The Infinity Hammock offers a modern twist on traditional hammocks with its three ring design. Executed in durable stainless steel with hand woven hammocks, this model can be left outdoors year round. It's perfect for warmer climates and for lounging in after a splash on the beach. A teak table is suspended in the middle of the frame for even more convenience.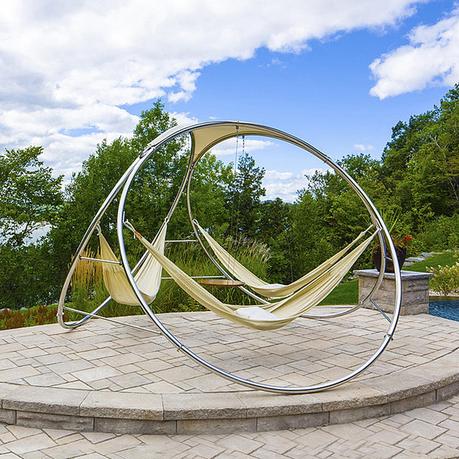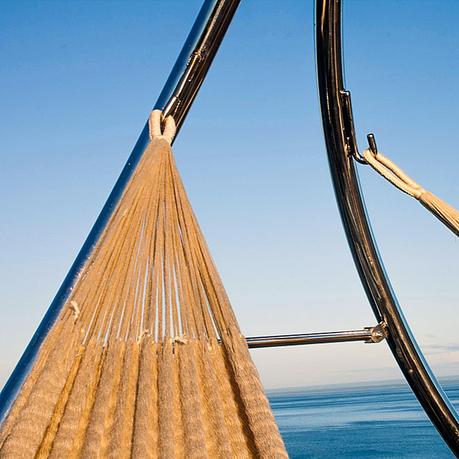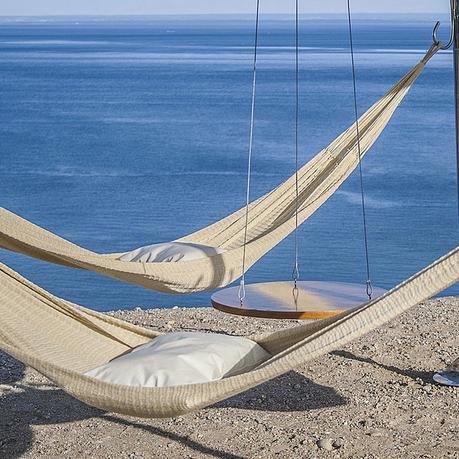 About the Designer: Gilbert Tourville
Gilbert Tourville is not one to shy away from the adventures life has to offer. His first job was as a ship's pilot in the merchant marine, and before opening Trinity Hammocks he also worked for two decades as a restaurateur. He brings this passion for discovery to every endeavor he undertakes, including Trinity Hammock.