As I've said about 300 times on this site … "As you get older, the game gets faster."  
If you are an infielder and you position yourself in one spot for right handed hitters and one spot for left handed hitters, the game is going to pass you by.  I showed this picture from the website www.flipflopflyin.com before.  It should give you an indication that staying put as an infielder doesn't cut it.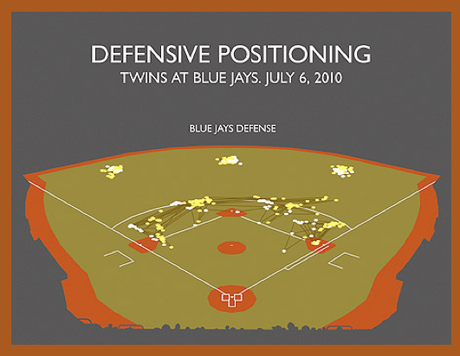 Moving around based on the type of pitch, who is pitching, who is batting, the score, the inning, and whether there are runners on base will give you an edge in order to get to more balls.  But if you are going to move around, make sure you do it correctly.  If you don't, you can very easily tip off the pitch to the batter.  Today's video shows how to do it.