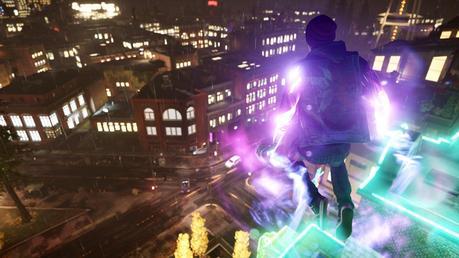 InFamous: Second Son continues the series's open-world action formula, but according to Sucker Punch cofounder Chris Zimmerman it was supposed to be more like Nintendo's Animal Crossing franchise.
"The original idea for Infamous, believe it or not, was that it was kind of Animal Crossing, but you were a super hero," Zimmerman told Gamespot.
Apparently, InFamous was going to have the kind of social features Animal Crossing has – presumably things like sharing a game world with friends, and visiting each other's game worlds.
"All kinds of crazy stuff like that. We worked on that for about a year in that direction," Zimmerman said.
"So much more stylized, much more cartoony than what you end up seeing. We worked hard to see if we could make that work."
In fact, one of Sucker Punch's first pitches for InFamous involved battling a gang of purple, balloon-stealing gorillas.  This is pretty interesting, seeing as how far the franchise has come.