Anarkali Kurta
and ice creams..
I have had a very indulgent summer, no really I have, and my all time favorite indulgence has been ice cream. I have had them in all shape, sizes colours and flavours but my favorite has always always been the orange bar.
It brings back memories of summer holidays spent in Delhi with all my cousins. We would constantly be on a treasure hunt, looking for spare change and shiny coins in every nook and cranny of my grandparents ancestral home. The moment we had Rs 2 (yup, thats how much they were for then) off we would run to buy an orange bar and feast on it.
This was a summer holiday ritual all through school days, we grew up, but never grew over this holiday tradition and obsession.
Now, as my kids get their share of summer indulgences I cant help but join then and relive some memories of my own while creating some new ones with them.
The summer holidays are almost over and the occasional showers indicate that summer is giving way to monsoon, very reluctantly but giving way none the less.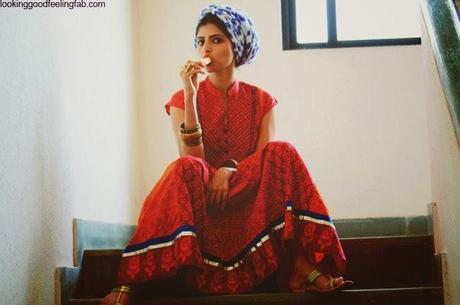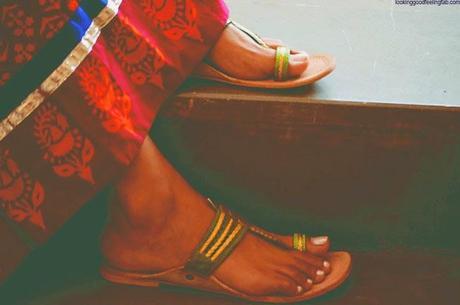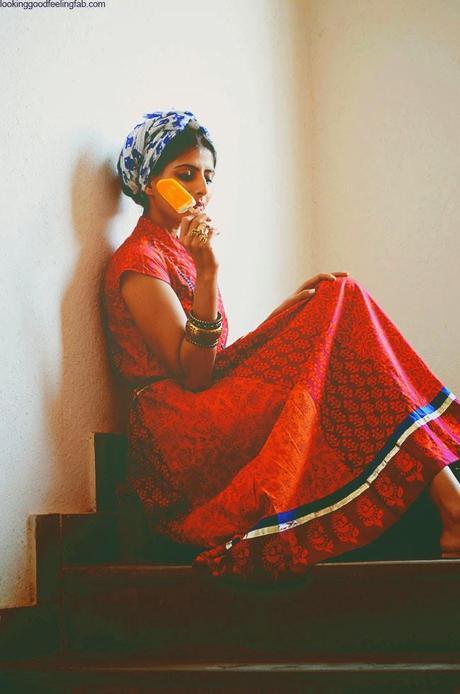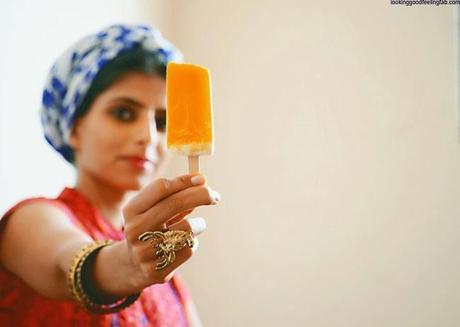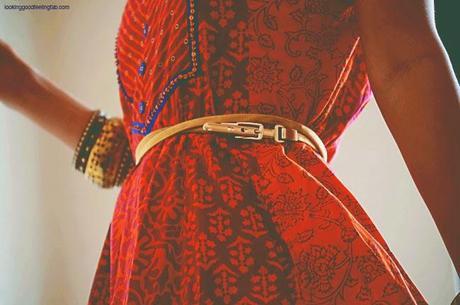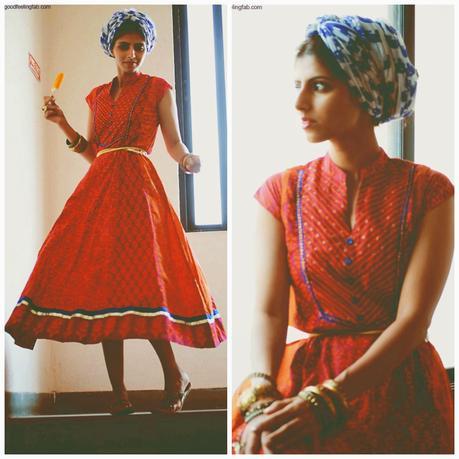 This post features, my
anarkali kurta
, worn as an anarkali dress here with my scarf (see here) used as a turban and featuring the star of the post my orange bar (but of course).
Summers always see me longing for comfy cool
cottons
and this
anarkali kurta
has been a faithful and
fashionable
companion this summer.
Anarkali Kurta : WestsideKolhapuri Chappals : Mumbai (See Here)Gold Belt : WestsideScarf Used As Turban : Mumbai (See Here)Ring : Blur AccessoriesBamgles: Here And There
want to look good and feel fab always?? Join us lookingoodfeelingfab.blogspot.in