This shop has been compensated by Collective Bias, Inc. and its advertiser. All opinions are mine alone. #ShareFunshine #CollectiveBias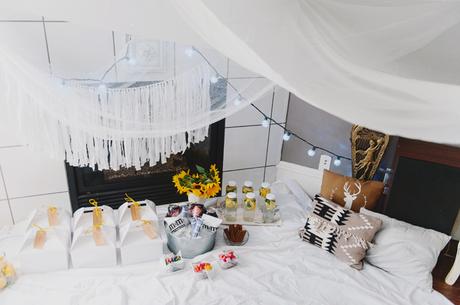 photos for this post are a mix of my own and the lovely Lori Romney Photography
While I miss my East Coast life, so much, being home in Utah has a lot of advantages. One being that all of my friends are here! I have loved having any excuse to see them all as much as I can, they're probably getting sick of me, already. But I wanted to gather a few of my closest friends for a simple yet fun girls night, whether they're tired of me or not.
I had beautiful plans to do this party outside on a picnic table under the trees. But then, the day of the party, a big thunder storm rolled through. With only a couple hours until the party, I was scrambling to figure out a plan B. As I was going through our linen closet, I found this beautiful, sheer fabric and decided that an indoor picnic under a fort would do the trick! So I tied it all up, added some lights and comfortable pillows, and breathed a huge sigh of relief as the guests (and their dogs) started to arrive.


To feed my guests I decided that individually packed lunch boxes would be fun and unique. I wrapped up turkey sandwiches, made individual bags of chips, and little bowls of cherries. To drink I made some lemon and sage water and we also had some 
Dr Pepper® chilling (in case any of us needed something a little stronger. haha). For dessert I had 
SNICKERS® Ice Cream Bars and 
M&M's® Cookie Ice Cream Sandwiches, as well as little baskets of 
Skittles® and 
Starburst® Original to snack on. And of course, I couldn't forget about our 
canine
 friends,

I knew they'd be wanting some party food, too. So I served them some delicious (or so they tell me) 
Pedigree Dentastix® Original Flavor dog treats. They loved them and had to, eventually, be cut off.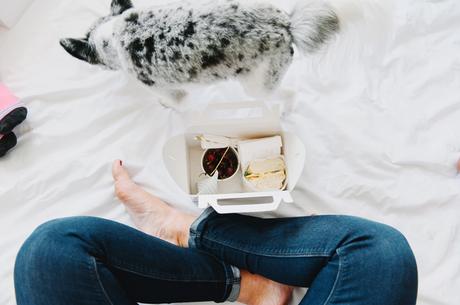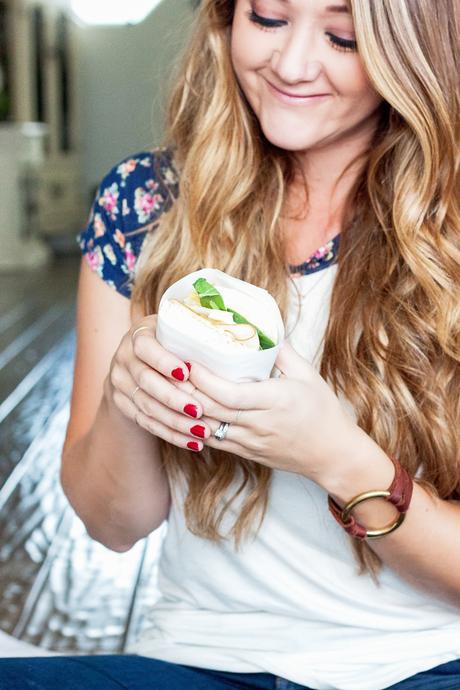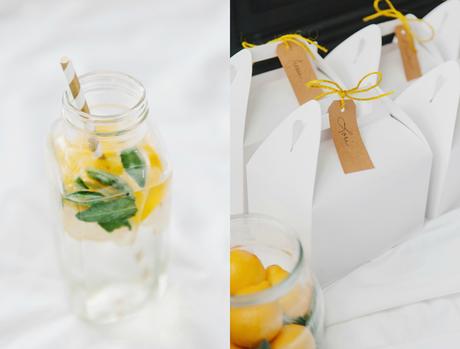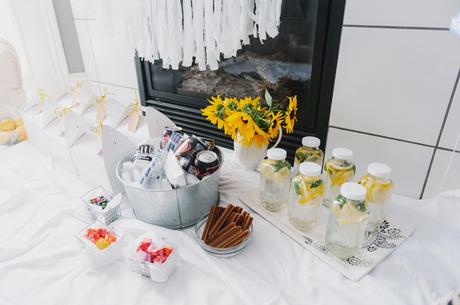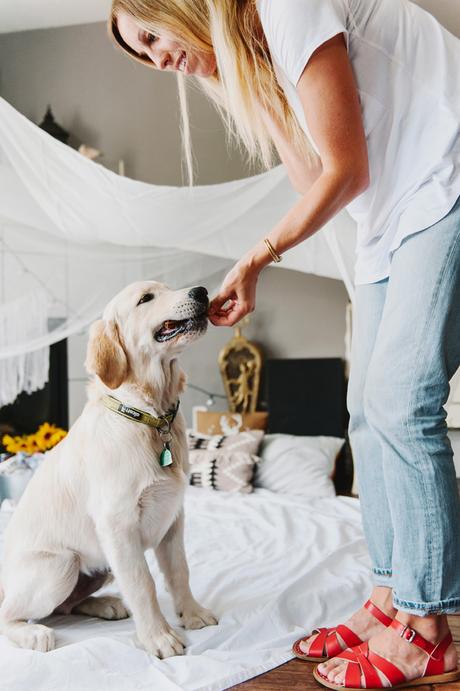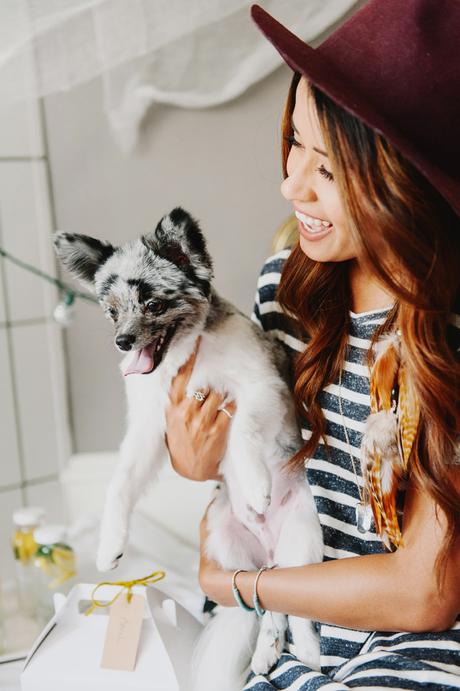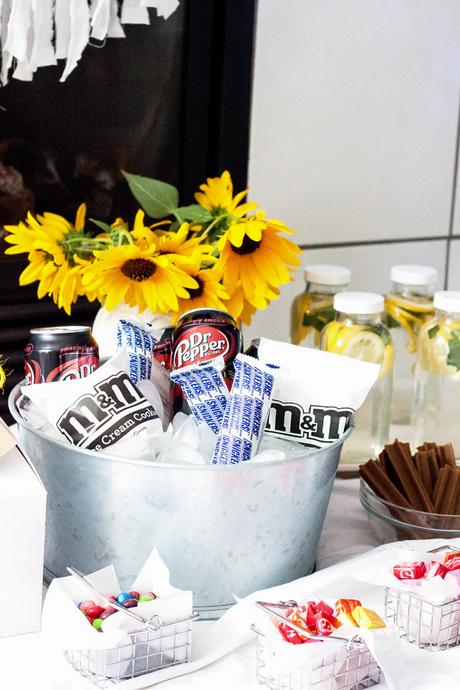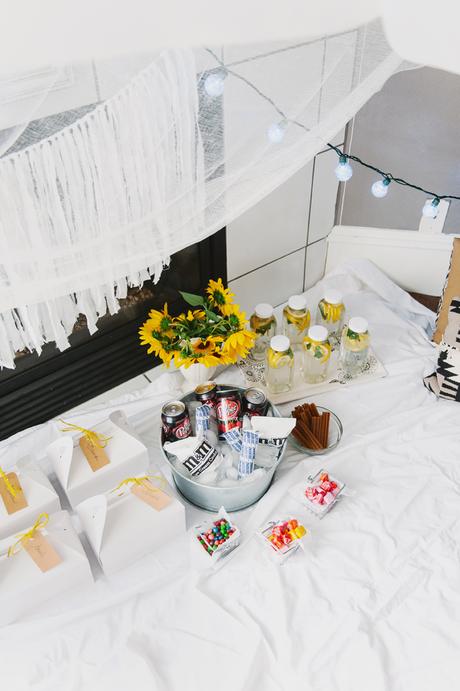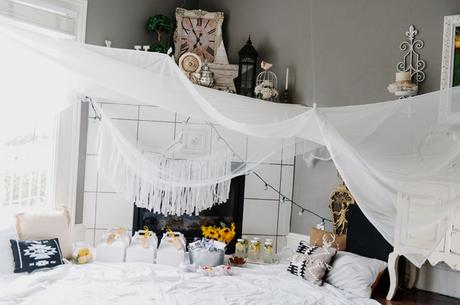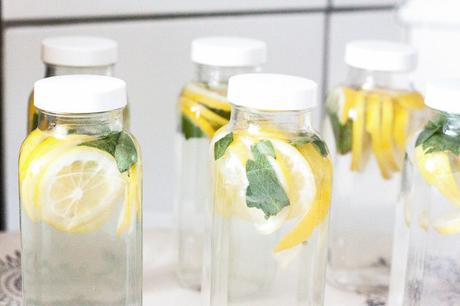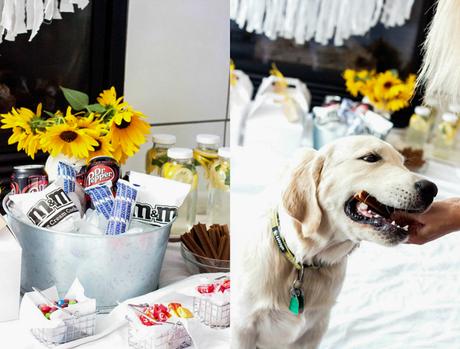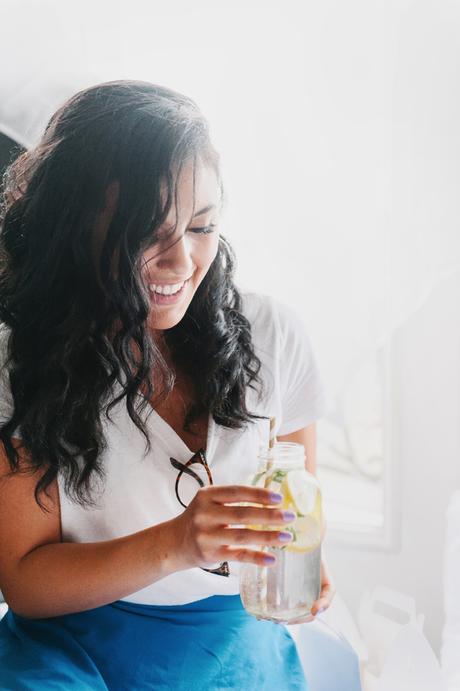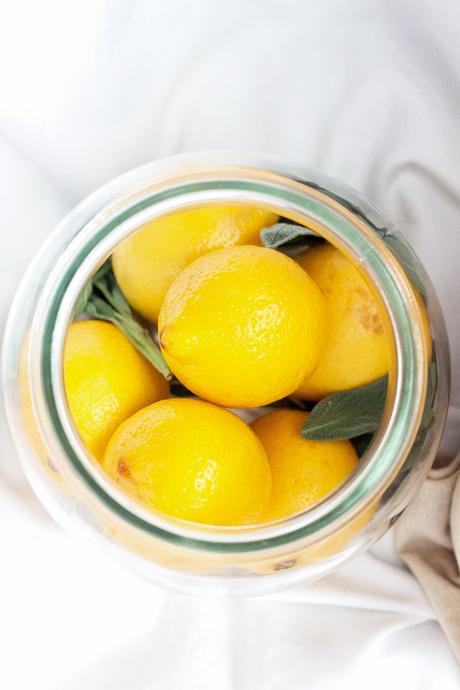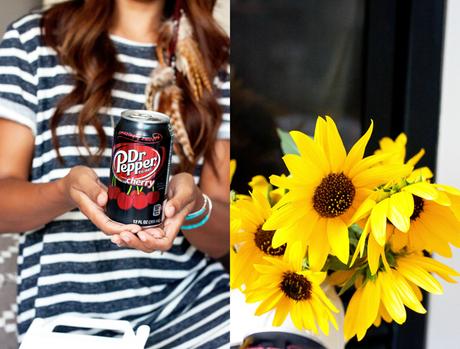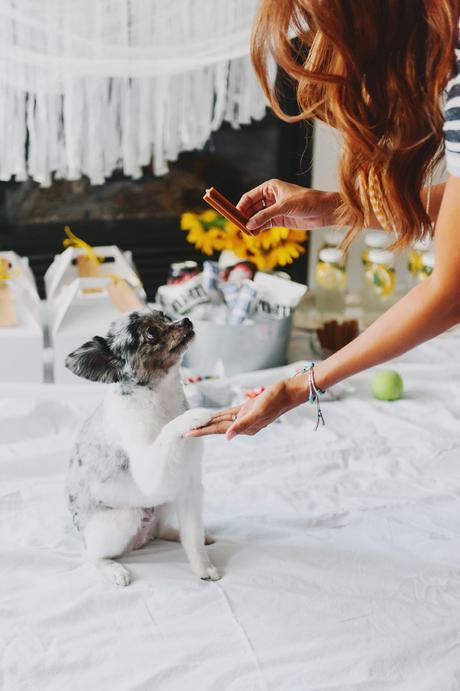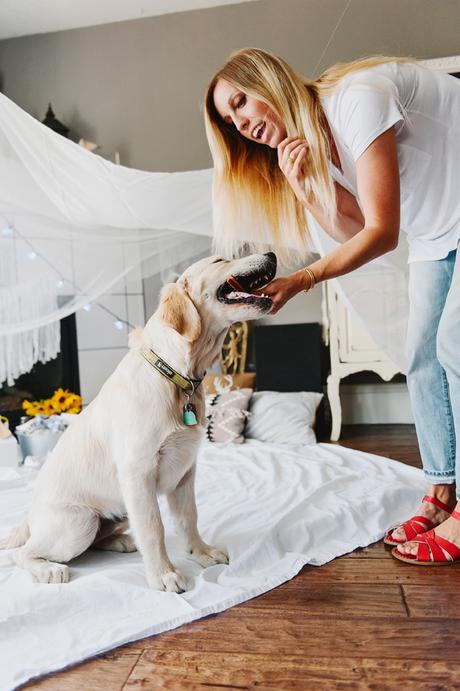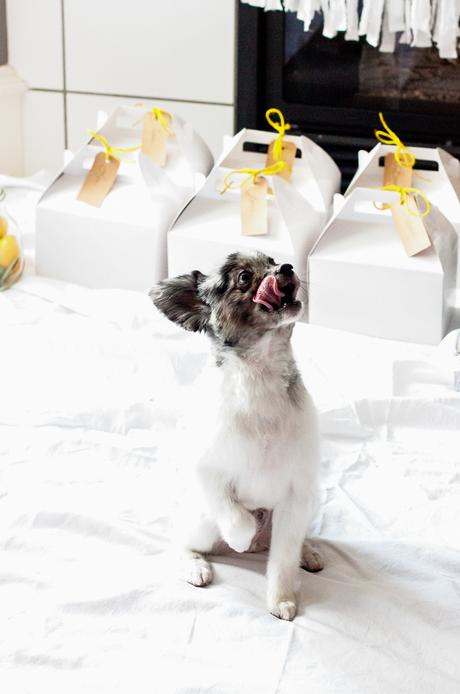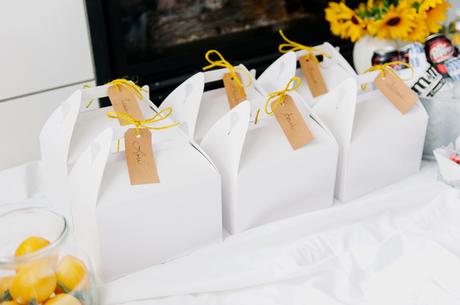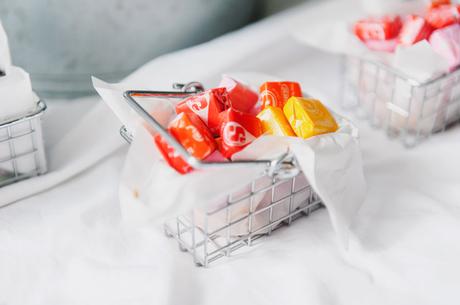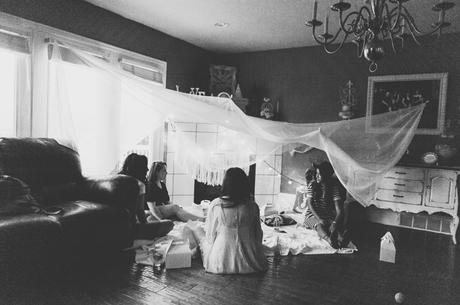 I have loved "Sharing Funshine" with my friends and I know you will too! You can enter to win a $100 Walmart gift card, everyday, by clicking on the image, below. Also, be

sure to d

ownload the Blippar app from your Apple or Android store to scan your package and receive exclusive content.


Share a Little Funshine Sweepstakes


***




Inside each of the girls lunch boxes I packed a little something extra. What's a party without a party favor, after all? To go along with my candy and M&M's® theme, I decided to use M&M's® originals (with a little bit of other M&M's® variety mixed in) packaged in the cutest party favor that they can easily take with them and save for a later date.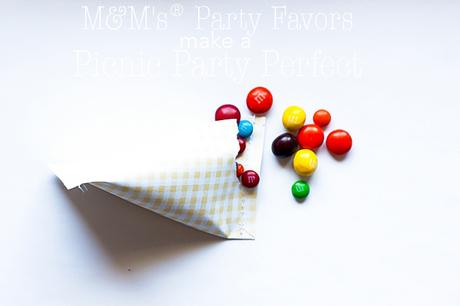 To start you will need:
paper- regular or card stock will work
glue and/ or tape
thread to match
a sewing machine
Directions:
cut your paper into quarters then roll into a cylinder and glue or tape the ends together. It should look like an empty toilette paper roll at this point.
press one end of the cylinder together and sew it shut. Nothing fancy. This can be done by hand or with a sewing machine.
fill the favor with 

M&M's® and leave about 3/4 of an inch at the top.
sew the other end shut the OPPOSITE way you sewed the first. This way it makes a triangle/ prism shape.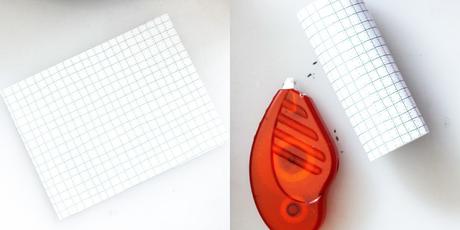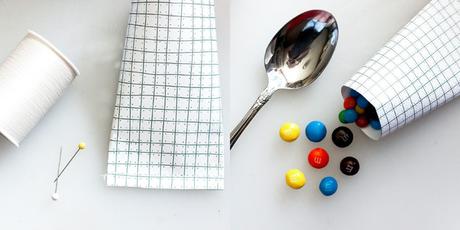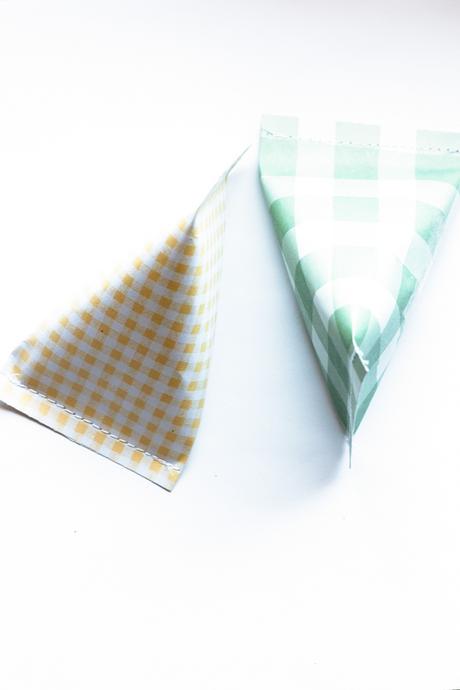 It takes only a few minutes but looks like you spent a lot of time and energy into making your party perfect. You can do this without sewing and just tape or glue the ends shut. But I like the added detail of the thread. Either way, your guests will be so impressed and feel extra special.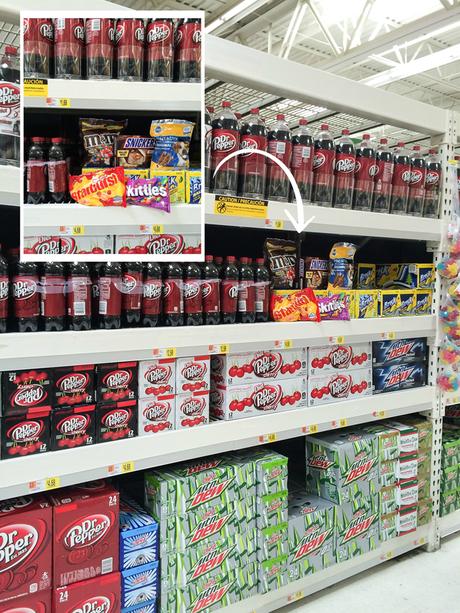 My party, even though there were some bumps in the road, turned out so fun and relaxed, just like I had hoped it would. We had a great time chatting the night away and snacking on delicious food like 
M&M's®, 
SNICKERS® Ice Cream Bars, and 
Pedigree Dentastix® Original Flavor (dogs only, of course), all of which I was able to purchase at my local Walmart.
Do you have any
fun parties
coming up? I hope this post sparked some creative ideas, if you do!