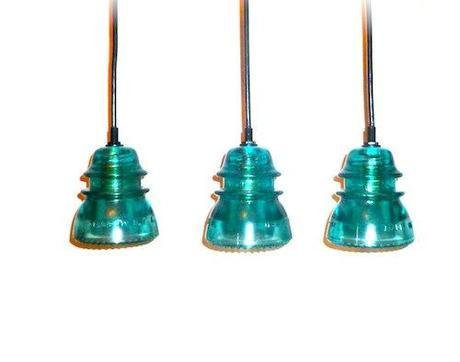 Insulator Pendant Lights from Divine Discoveries
One thing that is often overlooked but can easily transform the feel of a room is lighting fixtures. I love the look of industrial pendant lights, so I tracked down a few of the best that will turn your space into an urban chic loft.
Being into jewelry and banging on metal, I knew as soon as I saw the name "Hammers & Heels" that this place would be for me. These Cold Valve Lights with neon cloth cord are handcrafted in San Francisco from textured steel plumbing pipe and have a fully-functioning valve to turn the light on and off. The materials used to create these lamps are eco-friendly, upcycled, and locally sourced, making the cold valve light even cooler.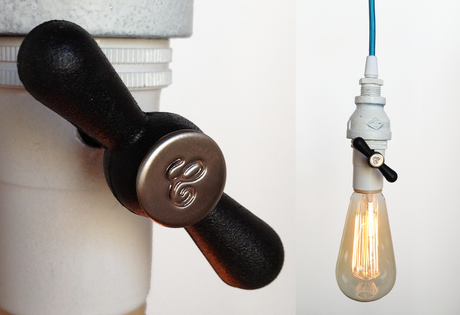 Cold Valve Industrial Pendant Light from Hammers & Heels
---
The fact that the Aspect Pendant Light from Schmitt Design won the Dwell on Design Award in 2012 for Best Lighting pretty much speaks for itself. Brian Schmitt created these lights pairing contemporary design with the timeless material of porcelain, making these lamps a classic that will feel modern and fresh for years to come. Choose the teal cord for a little splash of color. Each light is produced by studio artists in Oakland, CA, and the Schmitt company is committed to sourcing sustainable materials and contributing to a greener economy through their energy use and choice of packaging materials.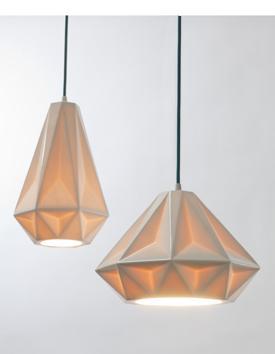 Aspect Pendant Light from Schmitt Design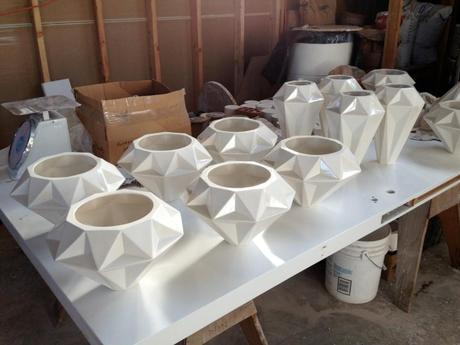 Freshly Made Aspect Pendant Lights from the Oakland-based Ceramicists for Schmitt Design
---
The Vintage Industrial Cage Light from Junkyard Lighting is the minimalist's dream. Mixing vintage salvaged parts with a simple and straightforward design results in a chic focal piece that will add instant cool to any room. Each light is handmade in Cleveland, OH by artist Keven Pritchett, who will happily customize your lamp to create exactly what you need.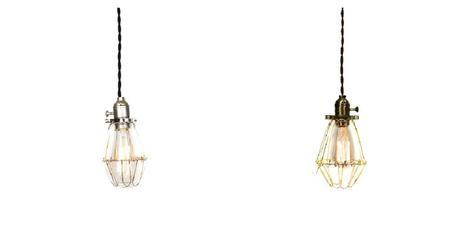 Vintage Industrial Cage Light from Junkyard Lighting
---
I don't exactly know what an insulator is, but thanks to Divine Discoveries, I do know that they 1.) Are pretty and b.) Make a swanky pendant lamp. Each of these gorgeous Insulator Pendant Lights are meticulously handcrafted from antique insulators in a stunning blue or elegant clear glass. Since each one is made to order, you can have it made to your specifications.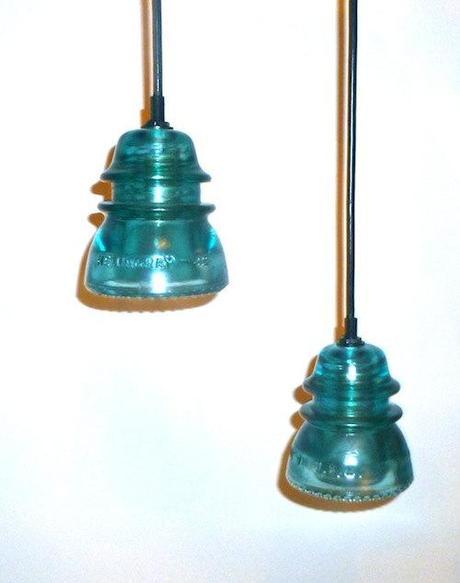 Antique Blue Insulator Pendant Light from Divine Discoveries
---
Re-surface takes the idea of urban chic to a more literal level with their Hi-Light Pendant Lamp. These works of art combine the intrigue of decaying urban structures with the simplistic aesthetic of Japanese wabi-sabi. Each light is handmade in Brooklyn, NY, with the motto "art at heart, and design in mind".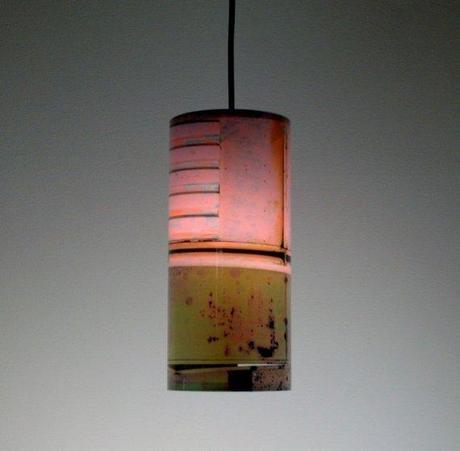 Hi-Light Vanderbilt Light from Re-Surface
---
Do you have any spaces picked out in your home where you could see one of these pendant lights?
---
---