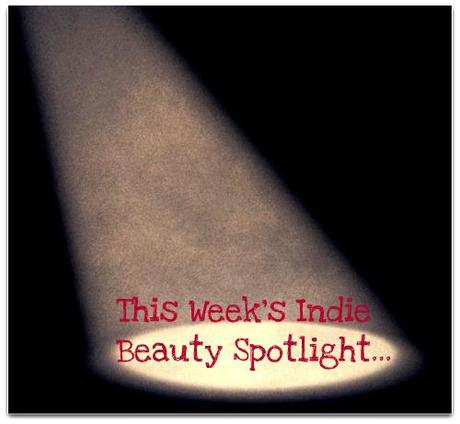 I'm a big fan of indie beauty goodies! Not only is it loads of fun to promote smaller lines but it's also great to not have the same "cookie cutter" products that you can find in all major retailers (and every gal's cosmetic bag)! So, in honor of all must-try indie beauty products everywhere, Crows' Feet, Cupcakes, and Cellulite (CCC) has started a series called "Indie Beauty Spotlight." These posts will be devoted to awesome, indie beauty goods that deserve "spotlight" exposure (as well as keeping our readers in the indie beauty know)! So, keep an eye out, CCC readers, for regular posts featuring a new indie beauty gem!
Our first Indie Beauty Spotlight goes to Seattle-based perfume company Lulu Beauty. Their scents are creative and alluring and, as my grandmother would say, won't make you smell like a call girl (translation: these scents offer just the right amount of fragrance without coming on too strong).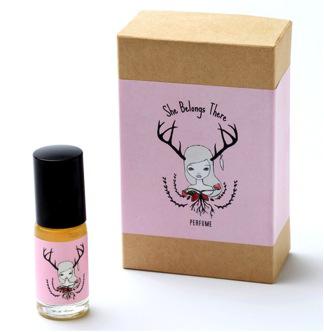 These unique scents are offered in roller-ball vial form or solid perfume. And by now you know I'm a sucker for whimsical, pretty packaging. Well, Lulu Beauty doesn't disappoint in this area. Their adorable glass roll-on vials are a throwback to glam design and come in a chic turquoise cigarette box while their She Belongs There solid perfume tin is reminiscent of Benefit Cosmetic's playful packaging. Scents offered: Starlet (gardenias-musk blend), Gigi, Dame, Marlena (patchouli-jasmine-vanilla blend), Lulamae, and She Belongs There (jasmine and smoky vanilla notes).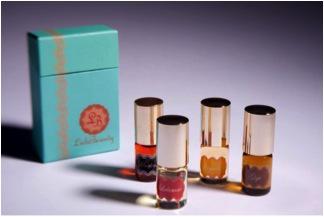 These adorable beauty goodies would make perfect stocking stuffers (warning: you might want to buy extras as you'll have a tough time parting with these darling perfumes once you see or try them). You can purchase Lulu Beauty via their Etsy page. Happy rolling…