New to little Indiana? Subscribe for free to my RSS feed. Thanks for stopping by!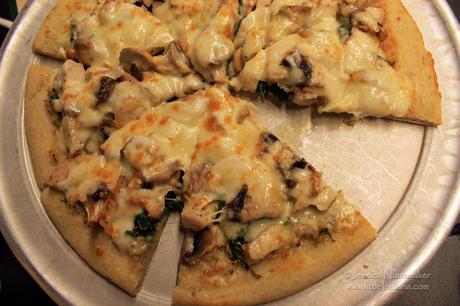 French Lick Winery: French Lick, Indiana Pizza
French Lick, Indiana
This Indiana winery is making a splash in wine circles!
French Lick Winery: Indiana Wine
This piano factory turned Family-friendly dining is set in a spacious, sharply decorated building. Nice but not uncomfortably nice, there's plenty of room for large groups.
Big glass windows overlook the Indiana wine production. Since we were at the French Lick Winery on a Saturday, that portion of the restaurant was inactive–but still neat to see. All that gleaming stainless steel!
The menu at the French Lick Winery, what they call The Vintage Cafe, was something else! How ever would I decide?
French Lick Winery Menu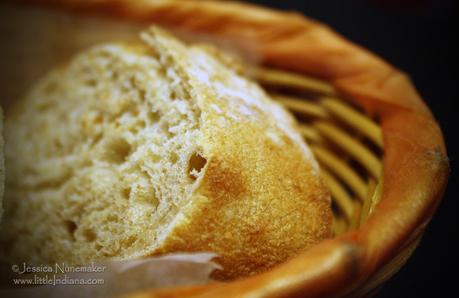 Pan Bigio at The Vintage Cafe: French Lick Winery
The Vintage Cafe has a wonderfully simple menu.
At our server's suggestion, we started with Pan Bigio. A nice, crusty Italian bread with a delicious chewy inside. As a bread fanatic, even I was impressed.
Served with an Herbed Olive Oil, it looked as pretty as it tasted good! Even the kids enjoyed it.
But deciding on the main course was a different matter and definitely not so easy. For me, anyway.
The Vintage Cafe Main Course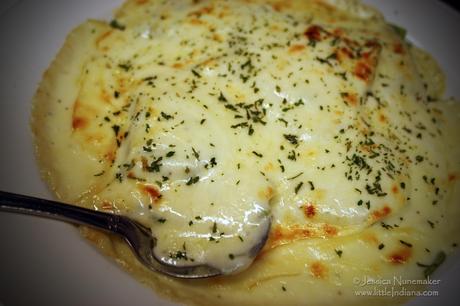 French Lick Winery in West Baden Springs, Indiana
It wouldn't be me if I didn't agonize over food choices. Pizza or ravioli? Pizza or ravioli?
Well, it isn't just pizza and ravioli. To be more specific, it was either Chicken Spinach Alfredo Pizza or Spinach Artichoke Ravioli.
In the end, I chose pizza–which was really good! A wild yeast from Naples makes this crust out of this world. But–oh my word was hubby's ravioli incredible!
Creamy and smooth, each bite was so flavorful. I almost stole it from him and you know how much I love a good Indiana pizza.
Go There
Of course, I have plenty more to share about the French Lick Winery in lovely Orange County. We haven't even covered the best part: Dessert and a free wine tasting.
By all means go and see for yourself the deliciousness that is Indiana wine. Just don't forget to tell 'em that little Indiana sent you!
Find French Lick Winery in West Baden Springs, Indiana and other pictures in Indiana on my Flickr photostream.
French Lick Winery
8145 W Sinclair Street
West Baden Springs, Indiana 47469
888.494.6380

View Larger Map
little Indiana: Where to Stay, Play, and Eat in Small Towns in Indiana. Discovering Indiana's best small towns! Now get little Indiana on your Kindle.
Targeted. Relevant. Affordable! little Indiana advertising.