New to little Indiana? Subscribe for free to my RSS feed. Thanks for stopping by!
Indiana covered bridges, like the one in Dana, are remarkable. I've got a slew of images that I've been meaning to share with you. As I've said before, it's not just the outside of these bridges that are neat–it's the inside, too!
Indiana Covered Bridges: Dana
Heading to these different Indiana towns and scouting out their bridges is fun! Every Indiana covered bridge is different. From the outside to the inside, it's pretty neat to see how the bridge was put together.It's amazing how they all vary in some way or another. The Dana bridge, for example, has that long sweeping arch–is that neat or what?
A Walk Through History
Walking through this kind of history? Love it! I admit, that as much as I hate that people have decided to carve their names inside these things all over the place, it's kind of neat to read the dates! Dana, Indiana certainly has plenty of history!
For more images of Dana, Indiana and other pictures in Indiana, check  out my Flickr photostream.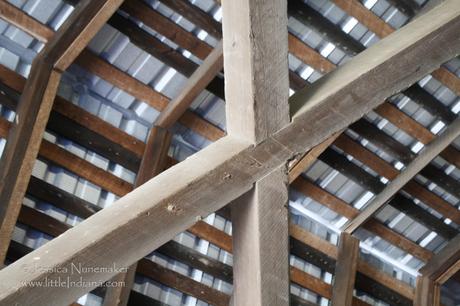 Indiana Covered Bridges: Ceiling of Dana Bridge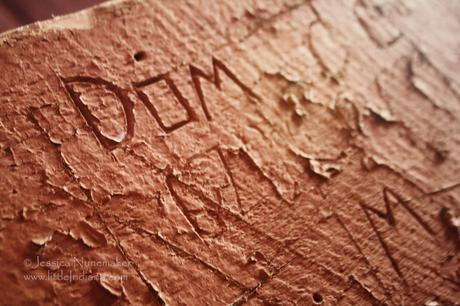 Graffiti on the Dana, Indiana Covered Bridge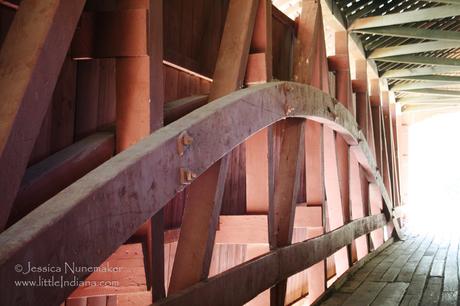 Inside Dana, Indiana Covered Bridge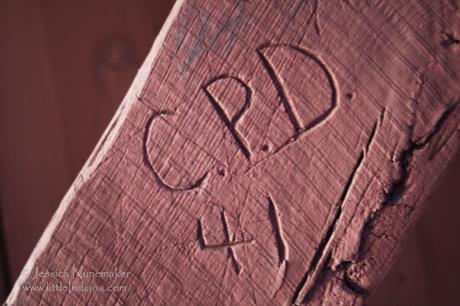 1941? Graffiti on Dana, Indiana Covered Bridge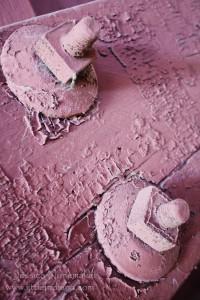 Bolts on the Dana, Indiana Bridge

View Larger Map
little Indiana: Where to Stay, Play, and Eat in Small Towns in Indiana. Discovering Indiana's best small towns! Now get little Indiana on your Kindle.
New! Offering affordable online advertising for your small Indiana business! little Indiana Businesses is the online presence that you've been looking for.