Hello lovelies! How is everyone doing? I know I have been consistently doing product reviews till now, but I decided to take things up a notch and do a very quick and festive Indian Wedding Guest Makeup look with only drugstore products—yes, all below the 1000 INR tag! So with the wedding season coming up, and the internet being flooded with full face of heavy makeup tutorials, I am here to let you makeup newbies, and college going girls have a look which you can actually wear; which would complement your personal style, and also suit our age-group without making us look too out of the place! So here we go!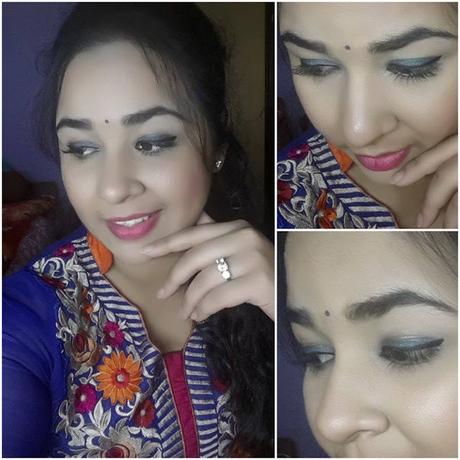 First of all; indulge in your regular CTM routine and seal the deal with a good serum or face elixir for that extra glow! And do let all that goodness sit on the skin for a good 15-20 minutes to reap the full benefits!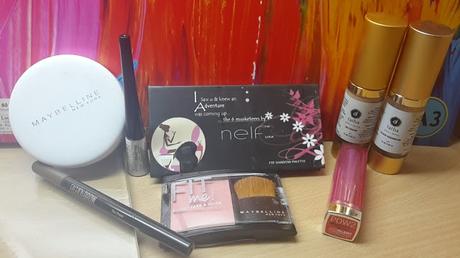 Now that was something which I always do, no matter what kind of look I am going for! And here comes the fun part now, Makeup!
1. After my CTM I did a thin dusting of my Maybelline Super Fresh compact powder, just to soak any excess oil or shine which my moisturiser may have given me!
2. After the skin is all clear, I applied my current favorite Vedic Collection BB cream mixed up with some Vedic Collection Geranium Elixir (as the BB cream is really thick and difficult to blend out if used alone). For this I use my beauty blender dupe and it works just fine! Just make sure to even out all the visible areas of your face, skin and décolletage! I did touch up with a hint of concealer here and there, and so can you, but this is optional!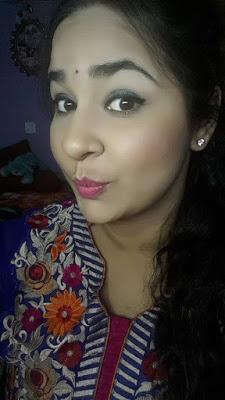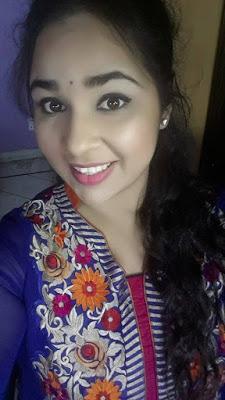 3. To make my blush look more natural, I generally use my blush (any kind, matte or shimmery) beneath my final dusting of powder! So yes, at this stage I applied my Maybelline Fit Me blush in Medium Pink and just tried working with it and making it to show up on my skin!
4. Next I dusted my face with the same Maybelline face powder! But this time I applied it with a makeup sponge, rather than a fluffy blush! I pressed the powder into my skin which made my pores look so much better! You should also try this trick!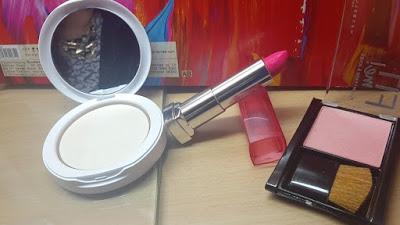 5. After my face come my eyes! I filled in my brows with my favorite Maybelline duo-Brow pencil in brown and highlighted with a light cream concealer just beneath my brow bone!
6. Next I applied a thick line of Maybelline gel liner in black and smudged it out with my vega smudger! And try smudging out the liner while it still hasn't settled! What this does is create a nice base for my gray shimmer shadow to stick on to!
7. I did not do any crease or any fancy stuff on the eyes, just applied a nice layer of a sparkly gunmetal shadow from Nelf Cosmetics all over the lid upto the crease. Do not go anywhere above the crease, as it will make you look like a disco ball, if nothing less!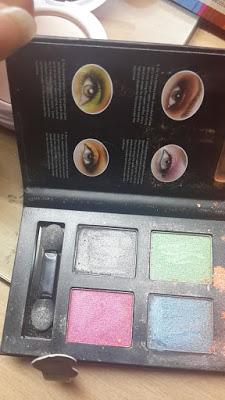 8. Next I applied a thick yet very subtle winged liner with the latest Maybelline Hyper Matte liquid liner which is a treat to work with!
9. Lastly comes my lipstick! I applied a lip liner in a strong orchid shade (one I got from the local beauty store, no brand name mentioned :P). I lined and also filled in the lips with the same pencil.
10. Lastly I finished the lip look with a final swipe of the Maybelline color sensational Pow 2 lipstick which is a gorgeous bright pink, apt for night time looks for college going girls!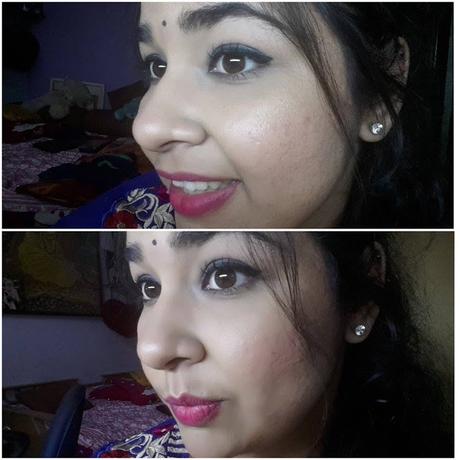 So here was the break down to my simple, yet festive Wedding guest makeup look! Let me know what you guys think of it!

By Ishleen