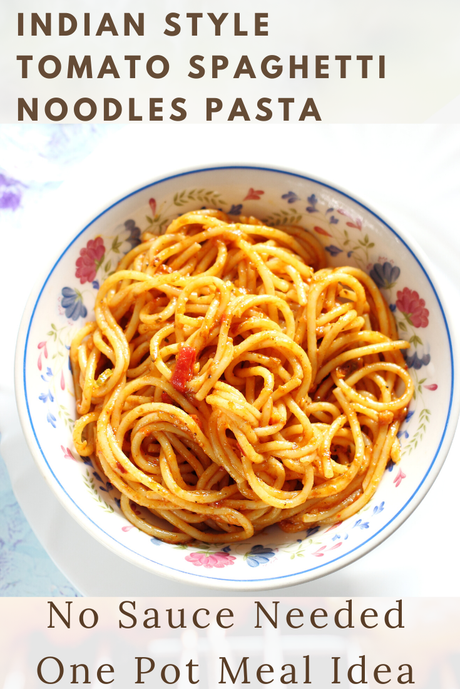 here is the fact. I will claim it is a fact because that's how sure I am. The fact is that give Indians few ingredients and they will make you something really good with it. Not only that, they can indianised any dish so well that you will forget the origin of the dish. We have indo-Chinese, indo-Mexican, indo-Italian- basically all cuisines that we have adapted to Indian version.
Today's post is another example of such fusion cooking. It is Indian style spaghetti noodles. I, to be honest do not know what to name this dish. It is both Italian and Chinese, I guess. I have used ingredients such as soya sauce, schezwan sauce from Chinese kitchen and then I have used Italian herbs, basil, tomato sauce too like the way you would do in Italian arrabiata sauce.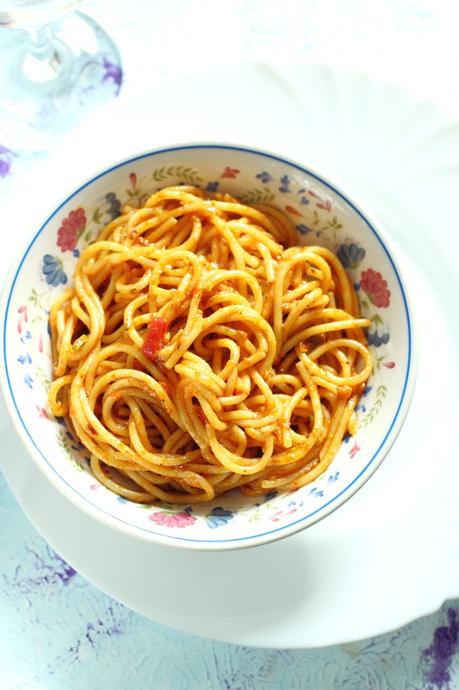 There are various shaped in which pasta in available such as penne, fussili, ribbon, tagliatelle but Spaghetti is the most popular one in India considering it looks just like noodles. The recipe I have today is one pot meal idea that gets ready in a jiffy and is defiantly a good Indian Style Tomato Spaghetti Noodles Pasta.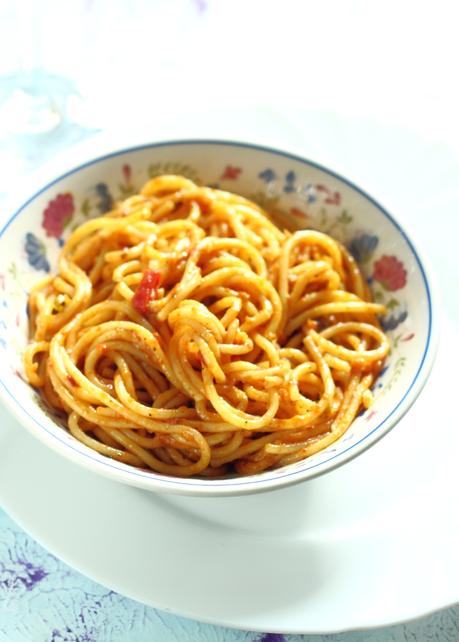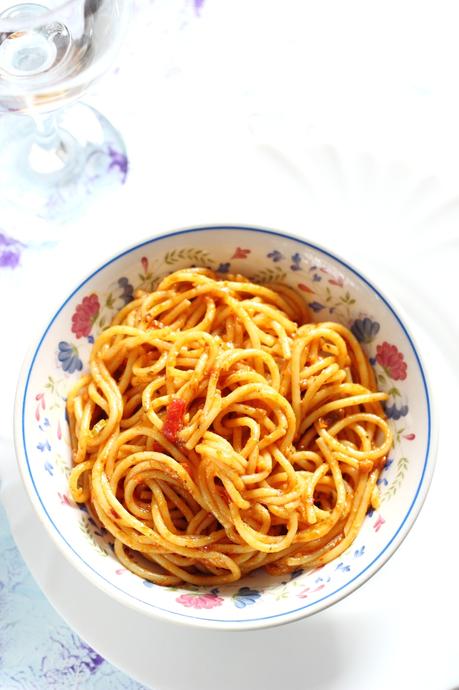 Indian style means it has to be rich in colour, spicy and saucy. We don't like our pasta to be dry-we like it where every stand of noodle is coated with massala and sauce. This is pakka desi vegetarian pasta with tomato, garlic, capsicum and all basic spices. Also you don't need to make any fancy sauce beforehand, this recipe is no sauce pasta recipe too.
If you want to check the recipe please see the video below.