Macaroni is among the most versatile things you can find in the pantry of any Indian home, and with good reason! It cooks in just five minutes or less and can be made into a variety of dishes. You can use it in a pasta salad, or try a rich tomato sauce or go all cheesy in a traditional Mac n Cheese style. My Mom used to make a mouth-watering masala macaroni dish with eggs and I smack my lips just thinking about it! I have adapted the recipe to make it vegetarian, but you can add eggs or chicken depending upon your choice.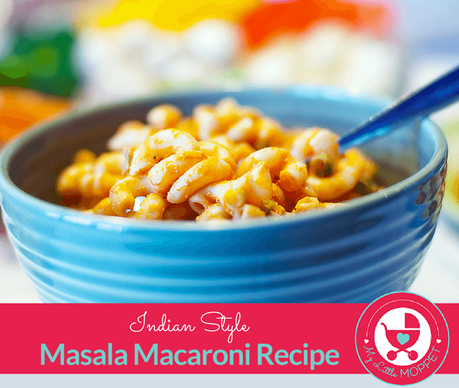 Ingredients:
Macaroni - 200 g
1 small onion or half a big onion, chopped
A few French beans, finely chopped
1 Tomato, chopped
Ginger Garlic Paste - 1 tsp
Chili powder - ½ tsp
Coriander powder - 1 tsp
Turmeric powder - 1/2 tsp
Garam masala - ½ tsp
Cumin/Jeera - 1/2 teaspoon
Salt to taste
Oil as needed
A few coriander leaves, for garnish
Method:
1. Bring 2-3 cups of water to a boil. Add 1 tsp oil, 1/2 tsp salt and stir. Add the macaroni into the boiling salted water and cook for 10 to 12 minutes (or as per packet instructions). Stir at regular intervals to avoid the pasta getting sticky.
2. Turn off the heat when the macaroni is nearly cooked. When you bite into it, there should be a tiny hint of rawness left - this will ensure that it doesn't overcook and go all mushy. Drain the hot water from the macaroni, rinse in cold water and drain again.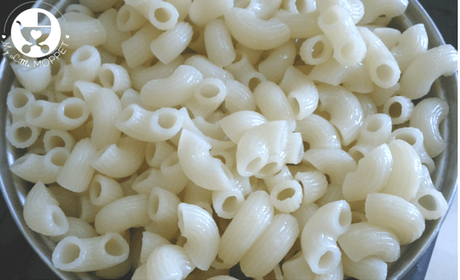 3. Heat oil in a pan, add the cumin seeds and let them splutter. Add the chopped onion and fry till it turns transparent.
4. Add the ginger garlic paste and saute till the raw smell disappears.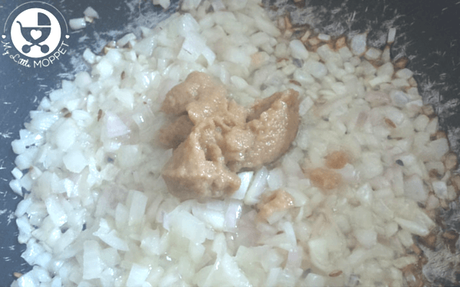 5. Add the chopped tomato and fry for a few seconds. Add the spice powders, and fry till the tomato turns mushy and the spices don't smell raw.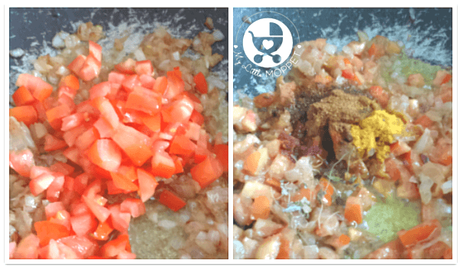 6. Add the chopped vegetables and mix well with the onion-tomato-spice mixture. Saute till completely cooked.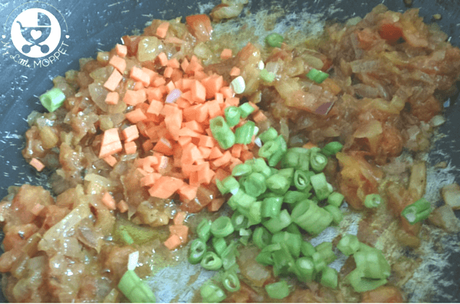 7. Add the boiled macaroni to the pan and stir thoroughly till the macaroni is completely coated with the masala. Turn off the heat and keep the pan covered for a few minutes before serving.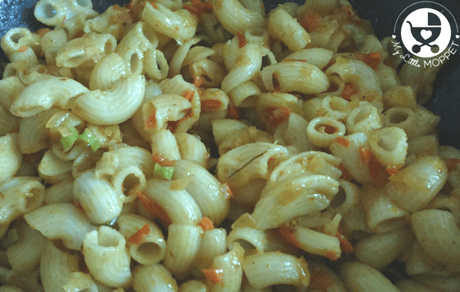 Spices don't just add flavor to a dish, they also have healing properties. This is a very simple recipe that is ideal for a light lunch or dinner or for a school lunch box. It can also be customized in a number of ways. You can also add chopped mushrooms or capsicums with the carrots and beans. You can serve it topped with grated cheese and spring onions too. The options are many, but one thing is sure - you won't have leftovers!
Lots of Love,

You might also be interested in :