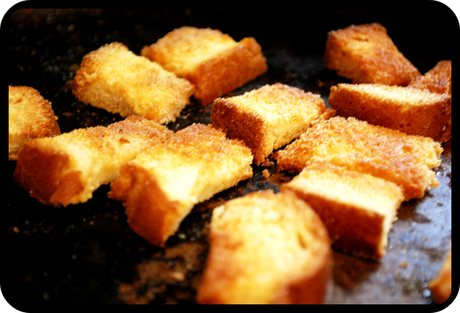 As I was preparing lunch for myself the other day, I reached into the cabinet for my favorite croutons and to my disappointment, found nothing but seasoned crumbs at the bottom of the bag.  I figured I didn't have the time or materials to make croutons, but I was
so
wrong.  Turns out homemade croutons are incredibly easy
and
incredibly delicious...because you can make them just as seasoned or as crunchy as you want!
Ingredients
White Bread Butter Adobo Seasoning
Recipe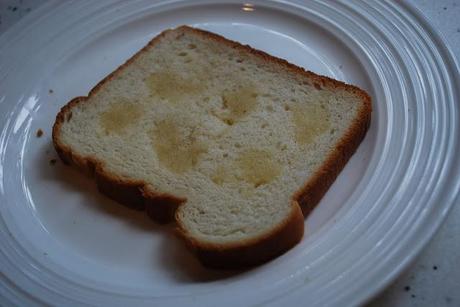 Take your white bread (I just used on slice for my own serving) and melt butter on both sides and spread it without tearing the bread.  I leave the crusts on so it gets an extra crisp, but feel free to cut those off!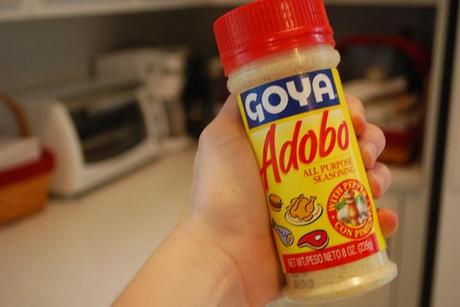 Next, cut your bread into 1 inch squares and coat them with Adobo seasoning (if you want them a little less salty, seasoning them more sparingly)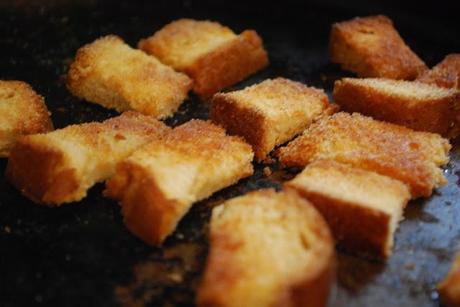 Bake at 350 for 15 minutes, or until golden brown...how good do those look?  Leave your cookie sheet or pan ungreased.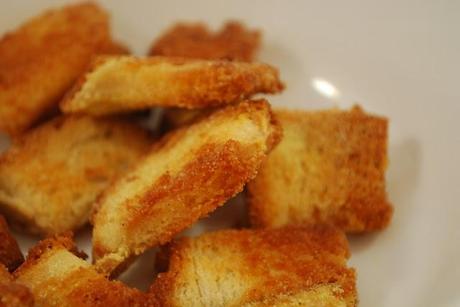 Enjoy your golden brown croutons on a salad or how I did --in my wrap!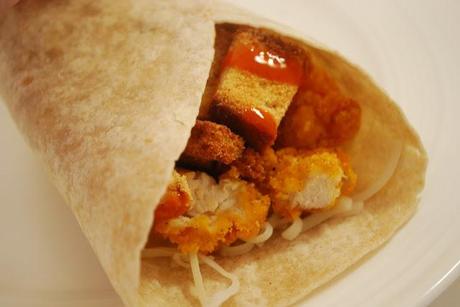 You'll never go back to eating the packaged stuff again!