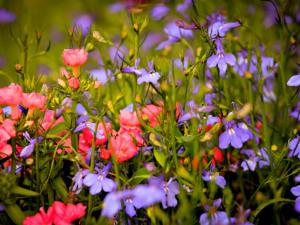 Wednesday, February 22, 2006 at 10:14 PM EST
This is definitely a world full of sick people. Some are born sick and some become sick. There are a number of reasons why certain people are emotionally scarred or mentally deranged, and incest is one of them.
Years ago, i heard about a neighbor who came out telling people on my block about how her sister was sleeping with one of their brothers. I personally know people who've had intercourse with their blood relatives. One of my aunts married a man who admitted to sleeping with his sister and brother.
I know a man who slept with his first cousin and fathered three children by her. I also know a man who told me as well as others, that his wife was sleeping with their own son. And, another aunt of mine's lesbian lover claimed that she was raped by her father and supposedly conceived a child with him.
All of these people i've spoken of are deeply disturbed in one way or another. There are circumstances where some may have escaped the mental consequences through engaging in incest.
There are all types of people. But most who willingly continue to indulge in a sexual relationship with a blood relative are indeed sick and act out in precarious ways. That is why it is very important to find out a person's background these days. So much is happening. Sometimes you can't trust nobody, even the people you think you know!
Post Tags: Life, Sex, Sick People
Post Comment (1) Comments
i know thats is soooo sick….ughhhhh!!!!!
Posted by Sorcha on Thursday, February 23, 2006 6:46 AM EST