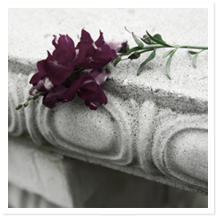 Though often considered inappropriate, funny funeral songs are just what people might need to help alleviate the grief of losing a loved one. However, unless you are confident that everyone attending the funeral will find humor in the inappropriate funny songs, we would not recommend playing them at the funeral. That being said, funny funeral songs may be applicable for a wake, or other small gathering of friends or family where you know the humor would be appreciated.
Inappropriate funeral songs can help to dispel the gloom and sadness brought on by the death of a dearly beloved family member. However, what makes these songs funny can also put off a lot of mourners. While death is not a laughing matter, some people find that laughter is one of the best distractions from the pain they are feeling.
We recommend that you use the following list of funny or inappropriate funeral songs as a list of songs not to choose for a funeral. However, if your family will appreciate the humor, choose one to play at the funeral or other memorial service.
Inappropriate & Funny Funeral Songs
"Another One Bites the Dust" by Queen
- This popular song by Queen would be in bad taste if it was played at a funeral; however, some people may find it funny if it were played.
"I Just Died In Your Arms Tonight" by Cutting Crew
- It should be obvious from the title of this song why it would not be appropriate for a funeral.
"I'm Going Deeper Underground" by Jamiroquai
- The lyrics of this song, specifically the phrase "I'm Going Deeper Underground" make it inappropriate for a funeral.
"Time of Your Life (Good Riddance)" by Green Day
- This song is often played at funerals and is not offensive, but the "Good Riddance" in the title makes it inappropriate.
"Stayin' Alive" by the Bee Gees
- The song itself is not inappropriate, but playing it at a funeral may be.
"Going Underground" by The Jam
- The opening line "some people might say my life is in a rut" makes this song inappropriate for a funeral.
"Take My Breath Away" by Berlin
- This is a nice song, but some people may find it inappropriate because of the lyrics "take my breath away".
"Highway to Hell" by ACDC
- This song is certainly not acceptable for a church funeral.
"So Happy I Could Die" by Lady Gaga
- This song speaks about how she feels so happy that she could die. It is inappropriate because it talks about making a choice to die.
"Tubthumping" by Chumbawamba
- This is an upbeat song that could be played at a funeral, but it inappropriate because it says that even though the person get's knocked down, they get up again.
"Always Look On The Bright Side Of Life" by Monty Python
- This is a funny song that could be played at a funeral for a man or woman.
In all, most of the songs listed above are inappropriate. We strongly recommend not playing any of these inappropriate funeral songs at the funeral service. We recommend that you play uplifting songs that remind friends and family of the wonderful memories they shared with their loved one. To find the best songs to play at a funeral, view our related articles listed below.