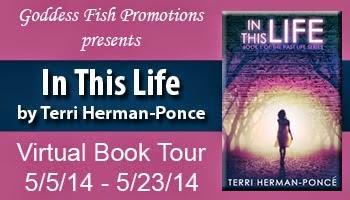 INTERVIEW
New York or LA? Why?
Oh, this is easy. I'm a New Yorker at heart! Grew up in Queens and now work in NYC off Wall Street. There's nothing like the restaurants and the theater and the s-h-o-p-p-i-n-g! Then there's all the hustle and bustle…the buzz and excitement that mainlines into your blood like a drug. It really IS the city that never sleeps. I mean, where else can you order McDonald's in the middle of the night and have it delivered? Geez, just thinking about it and I'm grinning about it all right now.
Describe what it's like to be an author in three words.
Terrifying. Thrilling. Tough.
What are your favorite TV shows?
Uh oh. This is where I'm gonna give my dark, secret self away. I'm one of those people who loves suspense and stories that grab me by the throat. So, uh, you ready for this? I lovelovelove The Following, Banshee, Game of Thrones, Hell on Wheels, The Americans, and Black Sails. Yeah, I know. They're graphic and really in your face. But I just SO love watching all that testosterone and manipulating and all-around good versus evil, but where good isn't always black and white. Which leads me to my favorite TV show ever—Breaking Bad! Yowza, that was amazing writing and acting. Don't know how any show will ever top that one.
Have any of your characters been modeled after yourself?
Nope, but I gotta tell you. I have a MAJOR love/lust-fest going on with David Bellotti, the male lead in my Past Life Series. You're introduced to him in In This Life, and a lot of the fan mail I get focuses on David. Seems he causes quite a stir, as well as some hot flashes among readers. Green eyes. Loyal heart. And a killer body…in more ways than one.
What would we find under your bed?
Shhhh. I have a secret fetish with notebooks and pens. Yeah. I know. Strange. But I do! Some people collect shoes or handbags or jewelry. I have a thing for writing instruments (lots of colors!) and notebooks (with interesting covers!), and they're all stored under the bed in a big plastic container that I drag out whenever I need a new fix.
What makes you happy?
Being at the beach and watching the sun break the horizon while waves rush to the shore. Where I can just be, in tranquility and in silence and as one with nature. Where I can think about anything or nothing at all. Where I can marvel at the beauty around me, and the magnitude of the universe beyond.
Is there one passage in your book that you feel gets to the heart of your book and would encourage people to read it? If so, can you share it?
"We do not remember days, Shemei, we remember moments, and the richness of life lies in memories we have forgotten."
Is there a piece of advice that you have received that has really stuck with you? If so, what was it?

Not advice so much as a quote. There's a saying along the lines of, "Be yourself because no one else can." And as time has passed, I've realized how much effort I've wasted over the years in worrying what others think. It serves no point and, in the end, the only person who I have to prove anything to is myself. My successes and failures, my joys and sorrows, my thoughts and emotions and beliefs–they're all mine. Which is a personally powerful position to have.
In This Life, Book 1 in the Past Life Series
by Terri Herman-Ponce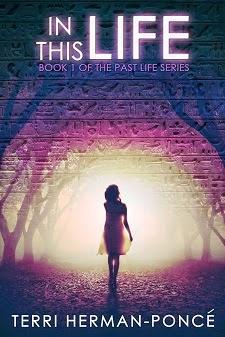 BLURB:
Hidden memories. Buried secrets. Resurrected revenge.
Psychologist Lottie Morgan knows something is wrong when she relives memories of a lover she's never had. At first she attributes them to fever-induced dreams. But when the fever disappears and the visions don't, Lottie realizes something else is going on.
Then she meets Galen. Their first encounter is as intense as it is eye-opening, and his revelation that they shared a passionate relationship thousands of years ago in ancient Egypt entices Lottie into wanting to learn more about her past. Her decision, however, comes at a price. Galen may hold the answers but he could destroy the devoted, lifelong relationship Lottie has with her current lover, David.
It also could mean her death—again.
Someone is protecting millennia-old secrets, determined to keep them buried while exacting a revenge on Lottie for a mistake made a very long time ago. A mistake she could be destined to repeat.
Take a trip to mysterious ancient Egypt, where Lottie becomes caught between two lifetimes, two men, and long-buried deceptions. Hank Phillippi Ryan, Agatha, Anthony and Macavity-winning author, calls this paranormal suspense "Inventive, original and thought-provoking; this mystically romantic mystery will instantly intrigue."
Links:
Amazon
BN
EXCERPT
The restlessness I'd been feeling surged through me again, stronger this time, and I didn't like the way it felt. Something seemed off, and I wasn't sure if it was with David or with me. Remnants of last night's sleep started trickling in, and then a connection clicked into place.
"I had a dream last night and I started remembering it in the bathroom." I closed my eyes, trying to remember more. "I was in a room with a servant who was waiting on me. She was preparing me to meet someone. A boyfriend." No, that wasn't quite right. "A lover."
I felt a tingling uneasiness as I said the word.
"A lover?" David asked.
I opened my eyes, saw David's grin and recognized the bait for what it was.
I grinned back. "The lover wasn't you."
His grin widened and then faded away. "That still doesn't explain your behavior in the bathroom. You looked like a statue."
"I'm tired, David," I said, sliding down under the covers. " The human mind is capable of doing unusual things when a person is under stress, like when they're sick, and the gods only know I've been feeling a lot of that these past few days. Forget about it. It's not a worry."
David paused. "Is that your professional assessment?"
"Yes."
It looked like David wanted to say more but he got up and walked to the windows that overlooked the backyard instead. I wasn't sure what was going through his mind but I knew him well enough to know not to pry. It always backfired whenever I did. So I let him have his moment, toyed with the toast, and then passed on it in favor of some tea. My cell phone rang as soon as I put the mug on the nightstand, and I answered it on the second ring.
"Tough night's sleep, Lottie?" The voice on the other end was male and one I didn't recognize. "You shouldn't tell your boyfriend about your other lovers. Especially those you dream about."
"Who is this?" I asked.
"I'm disappointed you don't recognize me." He laughed, the sound crawling over my skin like a snake over sand. "I'm the man you dreamed about last night."
AUTHOR Bio and Links: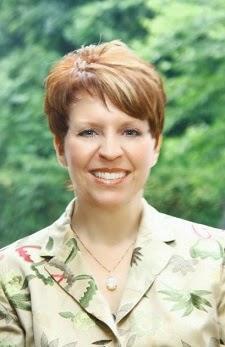 Terri looks for any opportunity to make stuff up. She thinks anything that can't so easily be explained is worth an extra look and often makes a great story. She loves red wine, scotch, sunrises, Ancient Egypt, the beach—and a host of other stuff that would take too much real estate to talk about. The youngest of five children, Terri lives with her husband and son on Long Island. And, in her next life, if she hasn't moved on to somewhere else, she wants to be an astronomer. Terri's fascinated with the night skies almost as much as she's fascinated with ancient Egypt.


Terri is a member of member of Sisters in Crime and Mystery Writers of America, and you can read about her at http://terriponce.com/.


If you love social media, you can also find Terri on Facebook at https://www.facebook.com/Terri.Ponce.Author and on Twitter at https://twitter.com/TerriPonce. Come visit. She'd love to hear from you!




Links:




Amazon

  

BN




GIVEAWAY




Terri will be awarding a digital copy of IN THIS LIFE (Book 1 of the Past Life Series) to a randomly drawn commenter at each stop during the tour, and a Grand Prize of a $50 Amazon gift card to one randomly drawn commenter during the tour.

Follow the tour and comment; the more they comment, the better their chances of winning. The tour dates can be found here.