I have been creating Facebook events for my Tuesday evening radio program, expanding starting today to the notloB Music blog to share more widely. My turn at doing the program is broadcast every other Tuesday, 7-9pm eastern. WCUW is a community radio station located in Worcester, Massachusetts, broadcasting at 91.3fm and streaming at www.wcuw.org.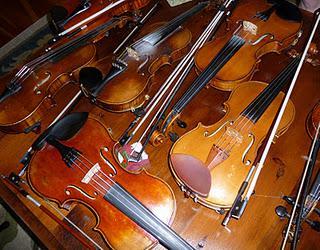 Photo courtesy of the Boston Scottish Fiddle Club
During the first hour, Sean Smith, a BCMFest director, will be calling about 7:15 to talk about the indoor Celtic festival held each January in Cambridge. Music by many of its performing artists will be played before and after the interview. 
Sean Smith, a BCMFest direc
tor, will be calling about 7:15 to talk about the indoor Celtic festival held each January in Cambridge. Stuart Peak of the band NØÍR will call about 7:30; Eric Eid-Reiner (The Reiner Brothers) about 7:45; Bob Jennings (FOVS) about 8:00.
Partial list of artists whose music will be featured:
Flynn Cohen
Sean Smith
FOVS
NØÍR
The Whiskey Boys
Bob Bradshwaw
The Stoneybatter Band
Jane Gilmartin
Ken Perlman & Jim Pendergrast
Adrienne Howard & Emily Peterson
The Reiner Brothers
Fellswater
Triple Spiral
Kyle Carey
The real-time playlist can be viewed at http://www.spinitron.com/radio/playlist.php?station=wcuw
BCMFest
http://bcmfest.com/
"Boston's Celtic Music Fest (BCMFest) will celebrate its ninth anniversary on January 6 and 7, 2012, and continues looking forward to a bright future of exciting possibilities and opportunities. Besides sponsoring a festival that features more than 100 performers of great variety, BCMFest organizes a monthly collaboration with Club Passim, "Celtic Music Mondays," spotlighting Boston area Celtic musicians and singers; BCMFest also holds special events such as a Celtic Music Cruise and the Boston Urban Ceilidh. Above all, BCMFest continues to uphold its mission: making music our first priority."
BCMFest Mission:
To produce locally-based Irish, Scottish and Cape Breton music and dance in an upbeat and all-ages friendly environment.
To bolster appreciation for traditional Celtic music and dance among youth and the greater Boston community.
To support a living, changing tradition by encouraging cross-genre collaboration and innovation among dancers and musicians of all generations.
To produce a variety of collaborative projects and performances for, in and of the greater Boston community.
BCMFest 2011 Artists:
Andy and Eric Reiner
Triple Spiral
Hanneke Cassel
Fellswater
Kyle Carey
Bob Bradshaw
Adrienne Howard and Emily Peterson
Katie McNally and Eric McDonald
NØÍR
Lynn Noel, Lynn Feingold, Anabel Graetz and Deborah Goss
Corvus
Ken Perlman and Jim Prendergast
Hannah Sanders and Liz Simmons
Amanda Cavanaugh and Nic Gareiss
Neil Pearlman's Scottish Infusion
Dylan Courville and Wells Burrell with Bob Jennings
Chasing Redbird
The Whiskey Boys
Flynn Cohen and The Deadstring Ensemble
The Stoneybatter Band
Royal Scottish Country Dance Society of Boston
Kyte MacKillop
BCMFEST ARTISTS:Send your CD to WCUW for inclusion in this program and future play on the several other WCUW folk and Celtic programs. Mail to WCUW, (music genre), 910 Main Street, Worcester MA 01610.
================
Playlists from the Tuesday edition of "In the Tradition" can be viewed during the show athttp://www.spinitron.com/radio/playlist.php?station=wcuw and are submitted soon after the show's end to the Folk DJ list -http://lists.psu.edu/archives/folkdj-l.html
Read descriptions of other WCUW program specials at http://www.wcuw.org/modules/news/
Listen to WCUW at 91.3fm or streaming at wcuw.org or live365 app for your mobile device.