May 26, 2021 by Maggie McNeill
People just like to hate. - Zeyanie King
The Last Shall Be First (#785)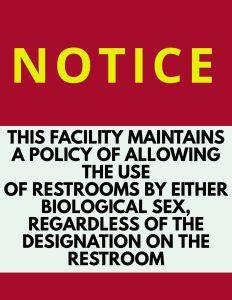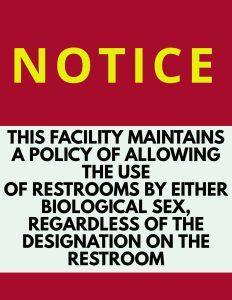 Potty-obsessed politicians attempt to circumvent a federal ruling by unconstitutionally compelling speech:
Tennessee's... H.B. 1182...requires all...facilities and businesses to post warning signs that they let trans people use the bathrooms...business[es]..."shall post notice of the policy at the entrance of each public restroom and at each entrance of the building accessible by the general public"...This isn't the only anti-trans bill Tennessee has recently passed, just the dumbest... H.B. 1233 [allows and encourages]... civil lawsuits if administrators [do not attempt to compel] trans people to use the restrooms or locker rooms of their...birth sex. The obvious result...will be that every single private business and public facility is going to have to put these signs up since they're not going to actually police who uses which restroom...
Something Rotten in Sweden (#861)
Cops busting kids' lemonade stands is no longer news, but using "public health" as an excuse for tyranny is increasingly popular:
With the help of their grandmother a...[group of Richmond, Virginia] sisters...[ranging from 10 to] 13...grew the[ir] lemonade [stand until]...they sold nachos and hot dogs, too...People posted all over social media about their business, called "4k Lemonade," in hopes to get more people outside of [their neighborhood] to support them financially...But then on April 27 - 10 months into their business venture - a [cop and a]...health [department bureaucrat arrived]...to...[threaten and shake down] the girls[, saying] they had five business days to obtain a business license, and...[demanding] excise taxes from the [kid-level] revenue they made...It was the end of a nearly yearlong streak of running a youth-led business. They haven't sold anything since...a [bureaucrat defended the harassment by belching out the magic word "]unlicensed["]...and [bloviating about] food-borne illness [even though they'd never had a complaint]...
Social Distancing (#1028)
Even in a crisis, politicians have to advertise their hate for sex workers:
A group of strip club owners in Pennsylvania, California, New Jersey, South Carolina and Maryland are suing the federal Small Business Administration...over their discriminatory policy classifying sex-oriented businesses as "prurient" and preventing them from...accessing the same...funding that other bars and restaurants have enjoyed...the SBA [automatically declares all adult businesses]... "prurient...without having ever visited the establishments or having viewed the live performances"...At the core of the lawsuit is the federal government's use of..."prurient"...an imprecise, obscure word that means "appealing to unhealthy sexual interests"...members of the adult entertainment community and First Amendment lawyers have pointed out that people who do not consider their sexual expression "unhealthy" are exempt from application of the "prurient" clause...
Across the Pond (#1047)
Redbridge is so obsessed with persecuting whores, one wonders if any actual crime ever occurs there:
...while sex workers have "disappeared" from the once-notorious Ilford Lane, outreach groups fear they are just being displaced to more dangerous areas or into pop-up brothels. In 2018, a[n "end demand" scheme]...was introduced across Redbridge [with the typical effect of such schemes, shifting the stroll to someplace cops aren't stalking]...But while residents [so sheltered they claim to be] shocked at [the extremely mundane sight of] sex work[ers]...may be pleased, outreach groups report their work building relationships with vulnerable women was completely undone...
Given that "pop-up brothel" is a UK dysphemism for "incall" and that one of these supposed "outreach" supporters vomits out a lot of "end demand" filth later in the article, I'm rather skeptical that these "outreach groups" are anything other than typical rescue industry sleaze.
Do As I Say, Not As I Do (#1067)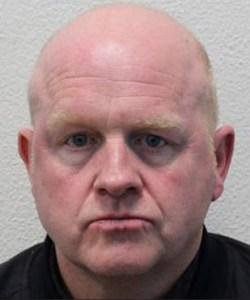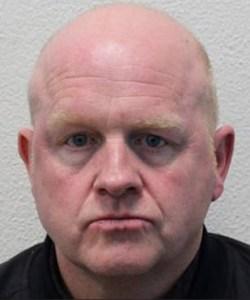 I love it when they feed on their own:
A [typical and representative London cop] who...sen[t] "highly sexualised" messages to [another cop fantasy role-playing as] a 13-year-old girl has been jailed for more than two years...Mark Collins...[also] sent [the role-playing cop dick pics]...while he was on holiday in Malta...and was arrested [when he returned to] work in Bromley police station on November 26 [2019]...
Stalkers in Blue (#1132)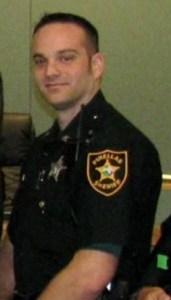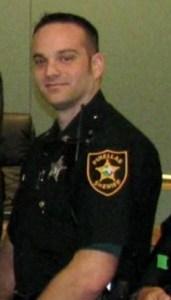 Another sexual predator specifically targets traumatized women:
The Pinellas County [Florida] Sheriff's Office fired a patrol deputy...after...he...sen[t] inappropriate text messages to vulnerable women he met on the job...[typical and representative cop] Brian Overton [acted in a typical and representative way, but got caught]...in July 2020...telling [a] woman his favorite thing to do when he was not working was "wild orgies" and that, if he could do any job, he would be a "male stripper"...[then] in February 2021...he...used an app...to disguise his personal phone number [while creeping on] another woman who...called the texts..."unprofessional, creepy, and scary"...Overton [also] communicated through a dating website with an[other sleazy cop fantasy roleplaying] a 15-year-old girl...
To Molest and Rape (#1139)
Rapist cops everywhere tend to prefer underage victims:
The suicide of a 17-year-old girl who [was raped by] police...sparked an uprising in [Popayan,] Colombia that left at least one person dead, 35 injured and the local police jail destroyed...On her Instagram account, the girl had de[scrib]ed how she had been [raped]...by members of the loathed riot police unit ESMAD...police [of course denied raping her]...despite evidence indicating the opposite...[but] Prosecutor General Francisco Barbosa announced a criminal investigation into the [rape, which was only]...the latest of many allegations of sexual abuse by the police...Masked men threw firebombs [in]to the Popayan police's [cage stack] whose outer walls walls had been spray painted with words like "murderers" and "rapists"...