April 3, 2021 by Maggie McNeill
There's no public safety value in prosecuting these low-level offenses. - Marilyn Mosby
Policing Womanhood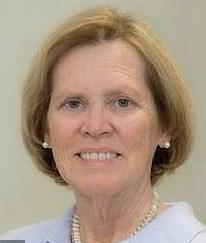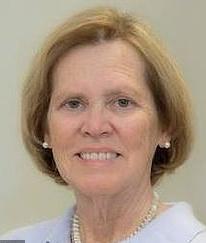 In a t[oxic] essay for the [carceral] feminist website 4W, Donna M Hughes wrote that the "belief" that a person could change their gender was a "trans-sex fantasy". She went on to equate followers of QAnon, [the latest form of the "sex trafficking"] web of lies that [Hughes vigorously supports]...to people whose gender identity differs from the sex they were given at birth...Her inflammatory comments were called "beyond the pale" by Annie Russell, the director of the [University of Rhode Island]'s Gender and Sexuality Center...Russell said the diatribe had also angered students at the university, which [also employs Hughes as a tenured professor]...The University...put out a statement distancing itself from Hughes's comments...In response Hughes said her right to free speech was being trampled [even though she was neither fired, nor censored, nor arrested as she wants others to be]...
For those who don't recall: Hughes considers herself a political conservative and was the architect of recriminalizing sex work in Rhode Island in 2009.
A Tale That Grew in the Telling (#845)
I haven't seen this once-popular fantasy since 2018:
A recent 60 Minutes+ episode cites a dubious claim that "up to 100,000" children are sex-trafficked in the U.S. each year...the inimitable Maggie McNeill once wrote that there are " lies, damn lies and sex trafficking statistics." Now 60 Minutes+, a streaming version of the venerable news program, is helping to make McNeill's point by highlighting an oft-debunked sex trafficking factoid...in the show's March 21 episode, " Taking Facebook to Court "...
Social Distancing (#1025)
When this was announced a year ago, prohibitionists claimed it would be a disaster:
...[When] the coronavirus pandemic hit...State's Attorney Marilyn J. Mosby announced that [Baltimore] would no longer prosecute drug possession, prostitution, trespassing and other minor charges, to keep people out of jail and limit the spread of the deadly virus. And then crime went down in Baltimore. A lot...This happened while 39 percent fewer people entered the city's criminal justice system in the one-year period, and 20 percent fewer people landed in jail after Mosby's office dismissed more than 1,400 pending cases and tossed out more than 1,400 warrants...So...Mosby is making her temporary steps permanent ...Baltimore...will continue to decline prosecution of all drug possession, prostitution, minor traffic and misdemeanor cases, and will partner with a local behavioral health service to aggressively reach out to drug users, sex workers and people in psychiatric crisis to direct them into treatment rather than the back of a patrol car...
Let's hope this "aggressively reaching out" doesn't involve surveillance or "diversion", which is just another form of state control. But in any case, this is becoming a trend.
Welcome to the Future (#1107)
Everything I read about modern corporate work makes me happier I became a whore:
Amazon delivery drivers nationwide have to sign a "biometric consent" form...that grants the tech behemoth permission to [monitor]...drivers' location, movement, and biometric data. If the...drivers...refuse to sign these forms, they lose their jobs. The...[surveillance includ]es...facial recognition...The company [claims the surveillance is] being used to improve "safety" and the "quality of the delivery experience." But... some drivers are quitting their jobs...because...the [surveillance device even records]... when a driver yawns, appears distracted, or isn't wearing a seatbelt ...and monitor[s] drivers' body and facial movements...
Torture Chamber (#1122)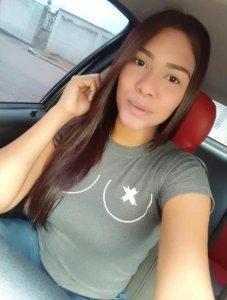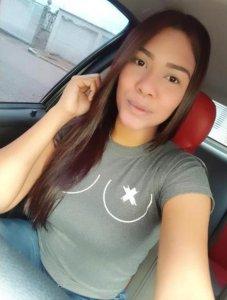 If only there were a concise word for "systematically forced to have sex":
The [murder] of a 19-year-old woman [by] Venezuela[n] police [in a] holding cell has revealed that women in the jail were being systematically forced to have sex with [cops]...On March 13, Daniela Geraldine Figueredo Salazar died from [being]...shot [in] the face...by [a cop]...several of her fellow [prisoners] reported [to investigating officials] that they were being [systematically raped]...the...abuse was being coordinated by a [typical and representative cop] who is also currently jailed...This is not the first [time news] of sexual violence [has leaked out of] the country's [filthy cage stacks]...In 2018, it was reported that women in Venezuelan prisons were being forced to [submit to rape] in order to be released for court hearings...in 2019, a report by the United Nations High Commission for Human Rights pointed to ...various forms of sexual violence [committed by cops, screws and spooks]...
Cathy Reisenwitz examines a power-hungry politician's lies about the internet:
...The SAFE TECH Act would...hold companies liable for their users' behavior...[an]d force small websites to spend $1 million or more ...to prove to courts that users aren't causing any one of nine new types of broad, ill-defined harm...Only the wealthiest, most powerful companies would be able to afford setting their own content moderation policies. Everyone else would run the real risk of being sued into oblivion by wealthy people who don't like what people are saying about them online...Like SESTA/FOSTA, the SAFE TECH Act would make it easier for those in power to stifle unpopular speech across the web. It would strip away Section 230 protections for any web service that "has accepted payment to make the speech available." While many believe the law applies only to paid advertising, it's written so broadly that it would apply to all content on any platform where money changes hands, including...all paid web hosting and even nonprofits or activist groups that sell merch or accept donations...
Predictable Consequences (#1124)
My friend Kate Zen, cofounder of Red Canary Song:
While it's easy to repudiate th[e Atlanta shooter]'s actions as that of a monster, he isn't alone in his views. Many Americans feel only disdain toward these businesses, and have little respect for the women who work there...On Piedmont Road in Atlanta, where Long shot customers and workers at Gold Spa and Aroma Therapy Spa, church groups previously gathered to protest this so-called red-light district, demanding the shutdown of the sex shop across the street ...many Asian street-based sex workers...in [Red Canary Song's] outreach said some of the religious anti-trafficking groups...can be even more hurtful than the pedestrians who call them names...[besides] collaborat[ing] with police...[one said] they were "nagging her and wasting her time" when she needed to work...Long's extreme actions are a consequence of the way we treat all sexuality in society...and...the people who are tasked with undoing the harms are often infected by the same dangerous ideas...
Dr. Elena Shih also works with Red Canary Song:
...anti-trafficking organizations...have [repeatedly] called for the increased surveillance and policing of massage businesses, and the result has been hundreds of raids across the country which have terrorized and criminalized massage workers. These systemic forms of violence cannot be divorced from the brutal killings of massage parlor workers in the Atlanta area on March 16...When my colleagues and I talk to Asian massage workers, they often share stories of [cops] entering their workplaces at random under the guise of stopping sex trafficking. When they don't find any evidence of wrongdoing, they demand to see massage licenses. Workers tell us they are frequently arrested if they don't produce a license, or are hit with building code or public health violations. Those who are arrested are often funneled through special courts and programs where workers, seen as morally flawed and traumatized victims, are offered programming framed as rehabilitation...[including] everything from religious proselytization to "recovery-focused yoga" to unpaid labor, when what they really need is economic security...