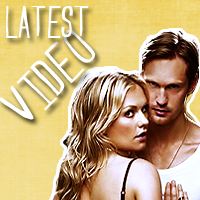 Well it is that time of the week again when HBO has released some more sneaks at the next episode. Sookie is learning more about her powers in the link below. May the force be with you forever Sookie! I think it is also high time we learn exactly how she is half fairy, don't you? Oh, don't get your hopes up for it is not in this little clip!

This second clip is an exciting one and boy does Russell really want Eric's head on a platter. I think Russell might have taken off with our Viking!
Oh and this Sam clip!
Let us know your thoughts on these sneaks! Sound off below!