TAKEAWAY: When it comes to cooking and entertaining, most Swedes have always turned to Icakuriren magazine as the authority. Now its wealth of recipes, party preparation tips and arts and crafts can be found in its newly introduced app.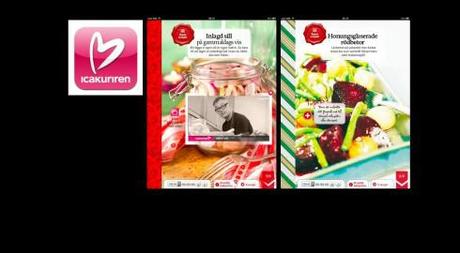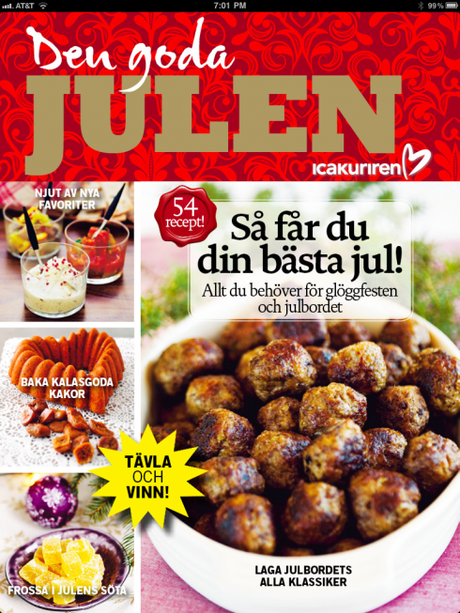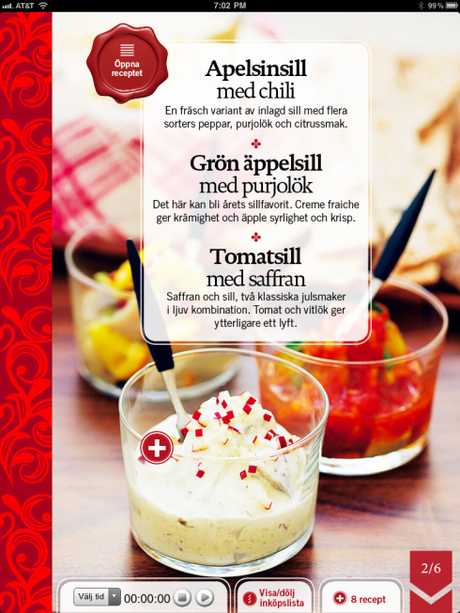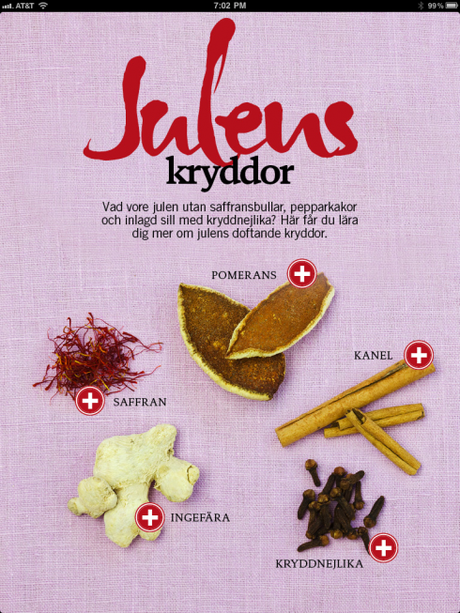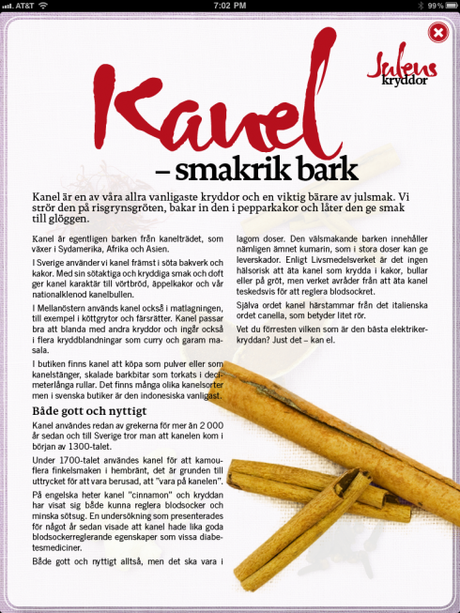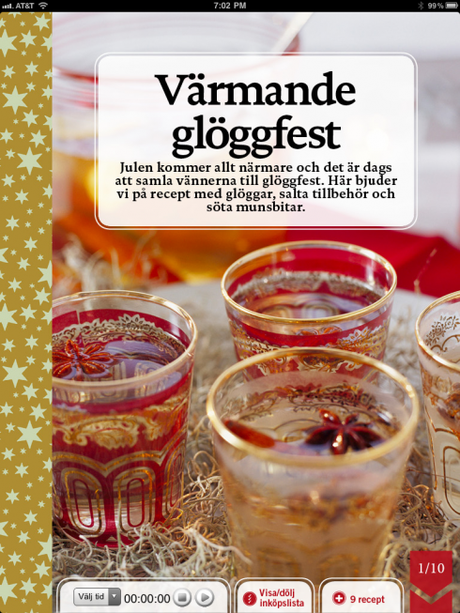 Earlier this year we at Garcia Media were invited to offer a one day workshop for the FORMA magazine group, publishers of, among others, Icukuriren, the magazine that Swedes turn to when they plan to prepare a special meal, or throw a party with food as the main ingredient.
It was the group's first introduction to the world of tablets, and, together with Robert Macli,a Garcia Media art director with whom we work on Scandinavian projects, we took the group through the essentials of tablet publishing, then proceeded to spend time actually creating the foundation for the app that is now available in the iTunes store.
The magazine's editor, Helena Ronnberg offers a video welcome to the app, which is devoted to Christmas related recipes in this first edition. The navigation is easy to follow, and for those cooking from the app, a timer is provided, and I did hear the bell ringing as well.  Recipes can be shared.  Basic pop ups appear in a feature about spices, with mini stories telling about each.
This app is in Swedish, and it is free to download for now. You don't have to know the language to enjoy the images, and the overall look and feel. And this app appears only in the vertical mode.
See a video demo of the new Icukuriren app:
For us it is a source of satisfaction to see that the Icukuriren team has advanced from the basics of that first workshop to what we see in this app.
Of special interest this Monday

-Grand Central Apple Store, the biggest in the world, scheduled to be announced this Tuesday
http://9to5mac.com/2011/11/20/grand-central-apple-store-the-biggest-in-the-world-scheduled-to-be-announced-this-tueday/?utm_source=feedburner

-Swivl motion-tracking dock available for pre-order
http://www.theverge.com/2011/11/10/2551611/swivl-motion-tracking-announced-preorder
-8.9-inch Kindle Fire to launch in Q2 of 2012, says DigiTimes
http://www.theverge.com/android/2011/11/21/2577216/kindle-fire-89-inch-shipping-this-summer-rumor
TheMarioBlog post #895