The Future For Me Is Already A Thing Of The Past -You Were My First Love And You Will Be My Last, This Quote From Bob Dylan Described Exactly My Small Twist Towards Quiche, Or To Be More French,  Tarte Salé. Like French Cheese, French Wine, Of Which We Find Many Different Kinds.
The filling of quiche can be largely varied, the most common kinds is Lorrain made with jambon, other popular fillings ranges from salmon spinach, chicken, and mushroom. But there are also some chefs create innovations with combinations such as carrot and lemon zest, pine nuts with spinach and so.
Here are several address in paris quiche manias should visit:
A definitely parisian cult: with an original touch of classic recipes, Catherine concocts fine ingredient into delicatessen, on her menu, we find quiche lorrain made with 3 different kind of sausages, chicken quiche with a touch of curry, crunchy zucchini joins force with feta cheese! Her other secrets? yes, the crispy pastry crust, a total divine.
Address: 6 Rue du Forez, 75003 Paris, FrancePhone:+33 1 53 01 53 53 Hours: tuesday to sunday hours 11:00 am–6:00 pm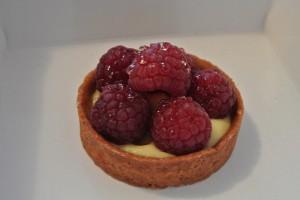 tarte de framboise, tarte kluger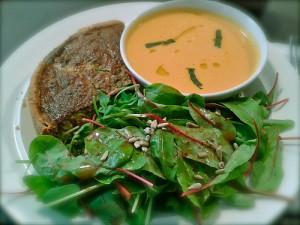 carrot with lemon zest quiche, sweet potato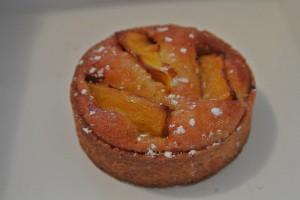 sweet tarte of peach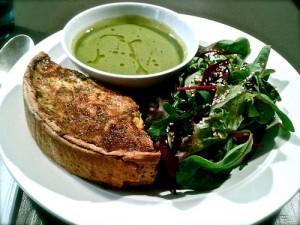 curry chicken quiche with green pee soup
Bread and Rose
An English style tea salon, where the quality of ingredients are the king, but with price to match, 11 euro an individual tarte to go, eat at the place costs 18 euro. Their quiche has very light delightful filling, and almost smooth texture, the same to kluger, fillings variations are very pleasant features for seasoned connoisseurs, salmon spinach, parisian mushroom with cadamame, etc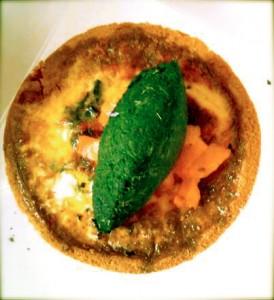 spinach salmon, bread and rose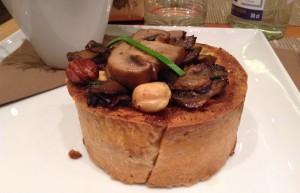 parisian mushroom quiche with cardamom
Address: 62 Rue Madame, 75006 Paris, FrancePhone:+33 1 42 22 06 06hours 8:00 am–7:15 pm
Carette
Locations of 2 carets are almost incomparable, one in Trocadero, another at Place de vosge, like tour d'argent, cult of its age,
They don't have long list of quiche, literally just quiche of the day and vegetarian choice, but the filling is incredibly tender like a creme brûlée in non sweet way,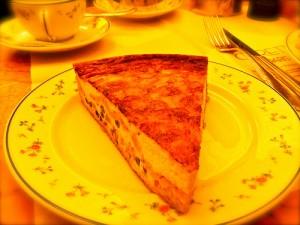 spinach salmon quiche carette
4 Place du Trocadéro et du 11 Novembre
+33 1 47 27 98 85
open every day
Other good address'Eric Keyser rue de monge, Mamie Gateaux