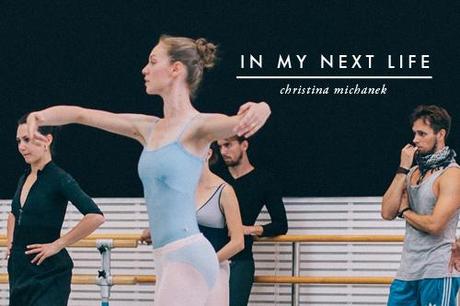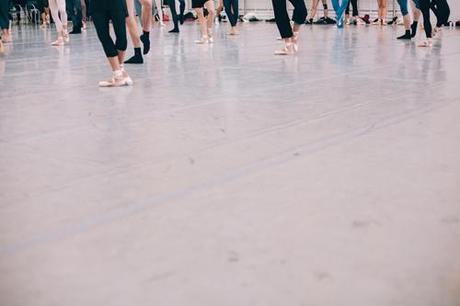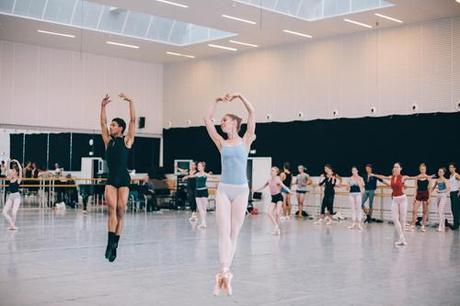 I'm super pleased to introduce a new monthly column to Lars and it's been a long time in coming. Let me explain. Growing up I felt like I was meant to be a ballet dancer. My mom was a dancer, my aunt was a dancer, and clearly I was also supposed to be one as well. The problem is that my ballet teacher didn't agree. I was "too chubby" to audition for the Nutcracker at the age of 8. Now, it may seem harsh, but in all honesty, I was tubby and most likely awkward because I was definitely shy and turned bright red when anyone spoke to me. Not a great combo for a graceful dancer. My mom instantly took me out of ballet and enrolled me in tennis and cello and I continue to play to this day. Ultimately, she didn't want me to grow up in a world where weight and appearance was a factor that dictated her life and I'm very glad she directed me in another direction. I'm also very happy with how my childhood and adolescence played out so though I still would have loved to have been a dancer (and with the right body type), I'm satisfied with the talents and skills I've been able to develop. 
But that doesn't mean there aren't some jobs that I wouldn't life to try in my next life. Enter new column. This whole internet thing has exposed me to jobs that I never knew existed. Paper floral designer? Color expert? Cupcake maker? Come on, these are dream jobs! In fact, I was going to label this column "Dream Jobs", but thought that they're someone's reality so "In my next life" it is. Every month I'll feature a different person who inspires me in their chosen profession. First up? Christina Michanek.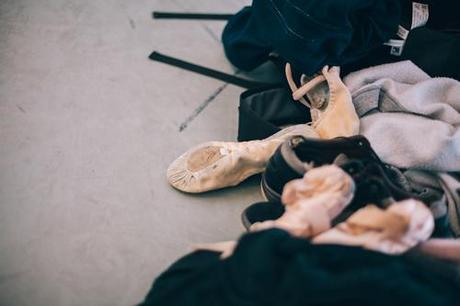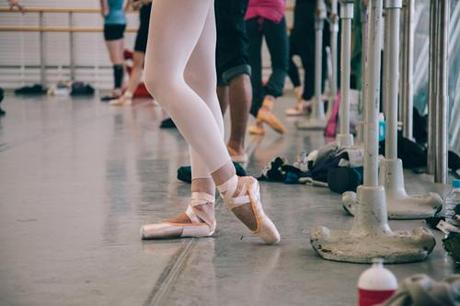 Christina Michanek is a soloist at the Royal Danish Ballet. She's also a good friend of mine and my former landlord. Ha! Paul and I lived on the top floor of her house that she and her husband were renovating. You would think that friendship + landlord could be a recipe for disaster, but these two are the best. I'm their biggest fan. You won't find two more kind and hardworking people. Part of the reason I was so sad to leave Denmark was because we wouldn't be by them (and their adorable 2 year old). 
Christina generously invited my mom and me to attend a dress rehearsal of a brand new show at the Ballet in September at the Opera House, The Golden Cockerel (or Den Gyldne Hane), an opera by Rimsky-Korsakov that was turned into a ballet with original choreography by Alexei Ratmansky. She said that the sets and costumes reminded her of me and my jaw just about dropped when I saw them. They're bright and bold and colorful (see below). They're the original designs from Ballet Russes. I invited Amanda Thomsen, the awesome photographer with whom I shared a studio in Copenhagen, to come along and document the day. She takes us through from the practice, getting ready and finally the dress rehearsal with her beautiful photos.
Mom and I had a ball watching The Golden Cockerel. Though the story is over-the-top (like all operas), I loved the dancing and original choreography. There was an exotic spin on traditional ballet. I also loved the costumes. It was definitely a feast for the eyes. I tend to like dress rehearsals better than the real thing because you get to hear the banter between the director, maestro, and dancers. It's a bit more entertaining when you add in the real life drama.
With that in mind, Christina was kind enough to answer a few questions.
Did you always want to be a dancer? 

Before I knew ballet and ballet dancers even existed I wanted to be a librarian. The library was such a magical place for me. It was like a church for stories. And I dreamed of being this superlibrarian who could tell people as soon as I saw them what they should get! 

How did you get into dancing? 

An American missionary who was dancing at Ballet West in Utah, Candice Taylor, made a little dance for all the young girls in my church congregation for a Christmas activity. Ever since she danced for us I was hooked!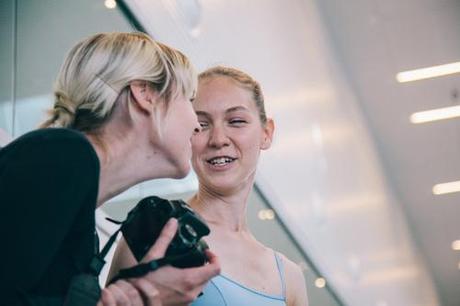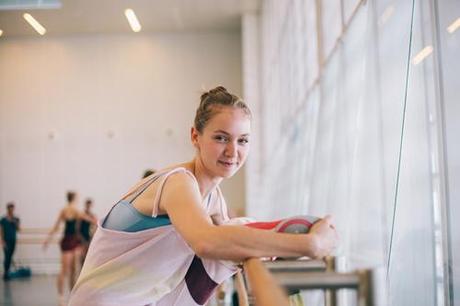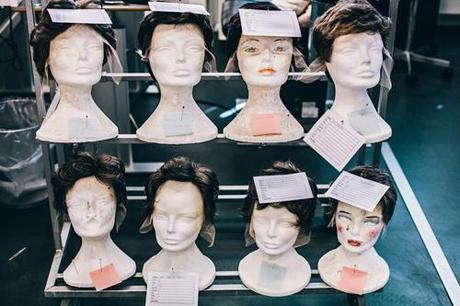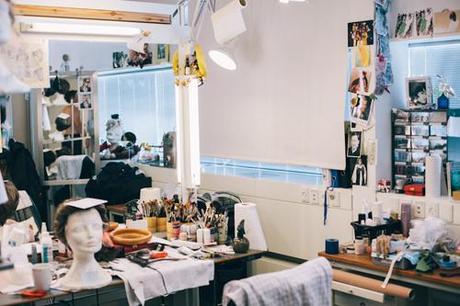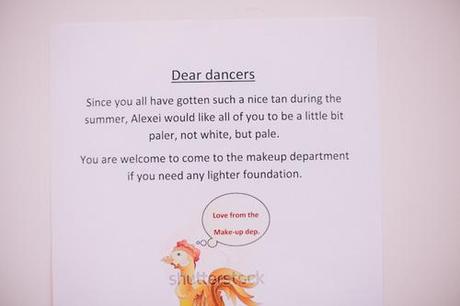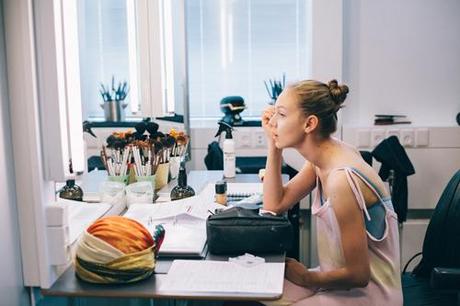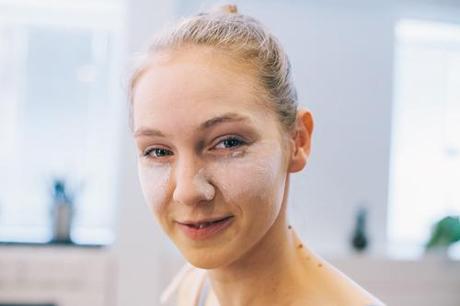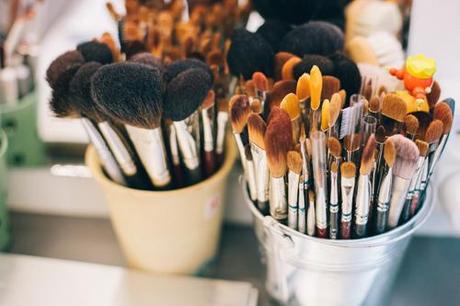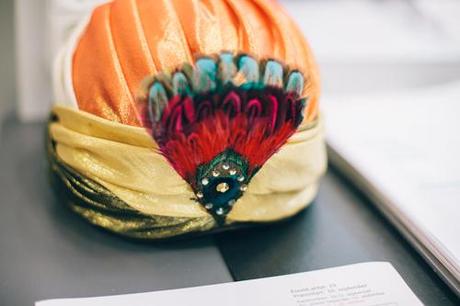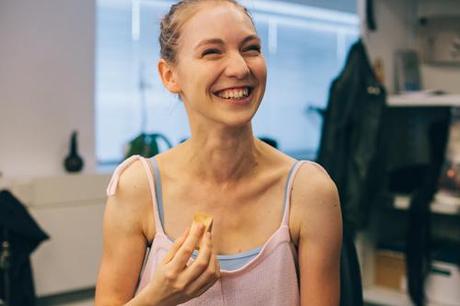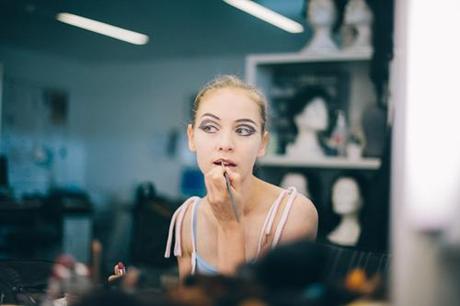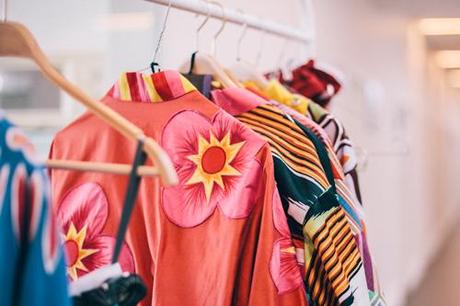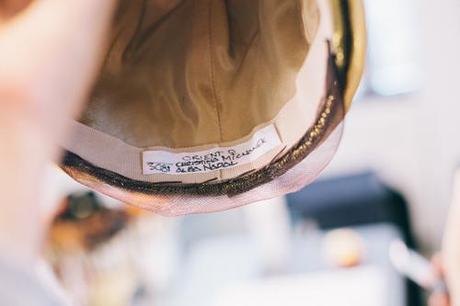 Were there people along the way in your field who you admired or helped you shaped the decision to be a dancer? In the school it was my friend Ulrik Birkjær (now principal the company) who was my 'source' or his ambition and ballet interest just made him the one I could ask ballet question and he inspired me to aspire higher. Still does. Apprentice years and early dancer years it was Adam Lüders, Caroline Cavallo, Sorella Englund and Nikolaj Hübbe - I have some nice rehearsal pictures of me and Nikolaj and me and Sorella. 
What's your favorite part about your job? The feeling of moving in space led by my own musicality. The drama we get to enjoy! I'm a drama junkie! I'll do a death scene any day any time. The theater magic of costumes, stage light and a live orchestra. 
Is there anything you could do without? I could do without the judging, elbowing, never good enough chase for perfection. And that it takes forever to get in shape and four days to get out of it...that's almost evil.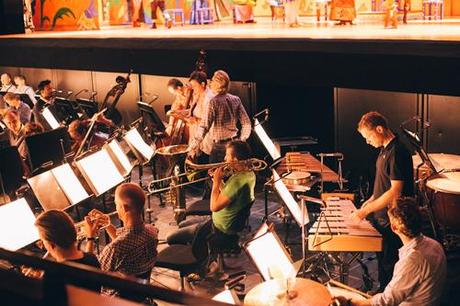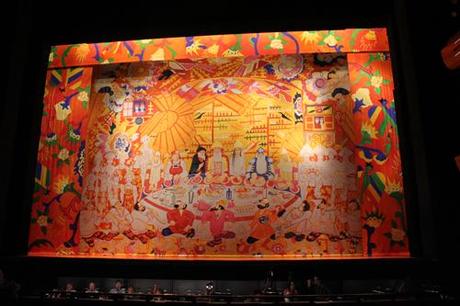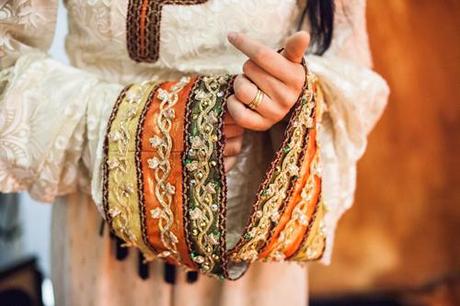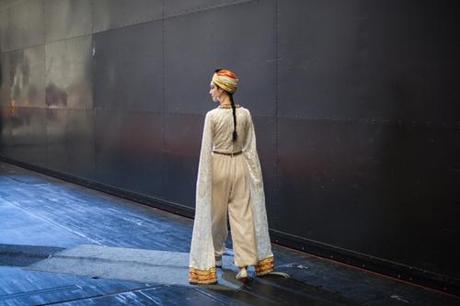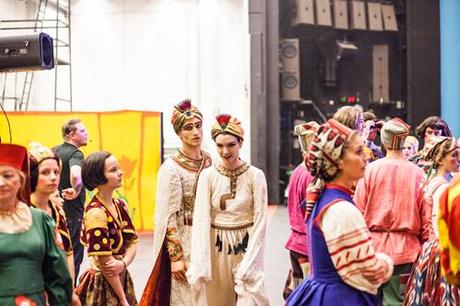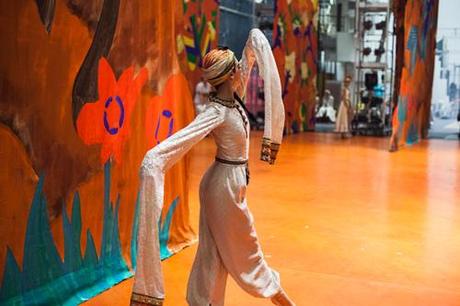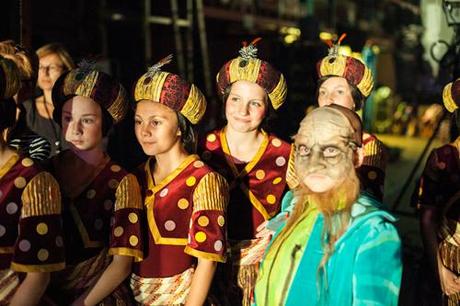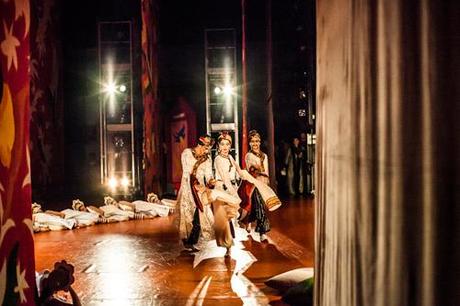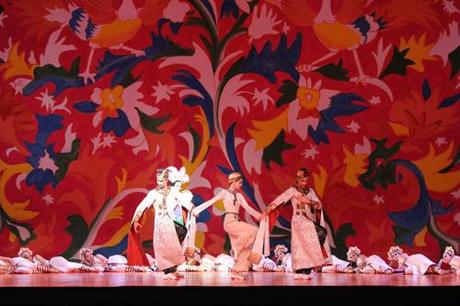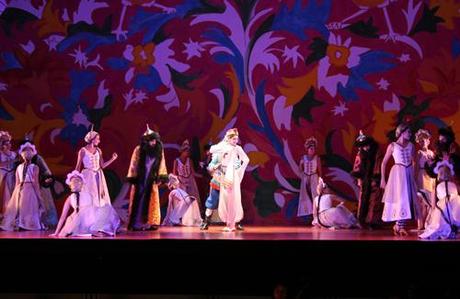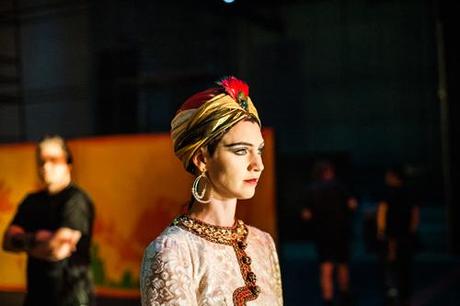 How do you juggle being a wife/mother with your job? I make sure to leave work at work and don't bring it home. And if I need to take a nap before a show I do it in the living room preferably in the beanbag on the floor so it's easy for my son to play on and around me. FaceTime helps a lot too then we can blow kisses to each other and sing songs and play games. It was a great help when I went on tour recently. 
What's one of the most memorable moments of your career? Some of my favorite moments... Watching a colleague on their 40th jubilee and seeing old pictures and video and sensing their love for their work and how much they are loved for sharing their talent. 
First Sylph rehearsal is a special memory too. As soon as Nikolaj [Hübbe, the director of the ballet] had left the studio I let out a little scream and involuntary leap of joy and then I got a little embarrassed cause he could probably hear me. 
Romeo and Juliet balcony pas de deux with Ulrik in Japan. I stole a moment to just soak in the stage, the music, the moment and save it in my heart and mind and it made me shiver with delight. 
Watching Nikolaj dance Apollo in a small proconsul theater, sitting in the wing so fascinated that I almost was on stage! I'm pretty sure he didn't mind at all. 
I have a lot of favorite moments.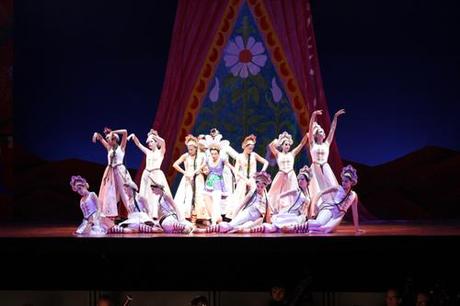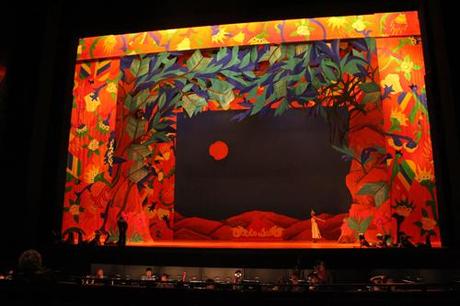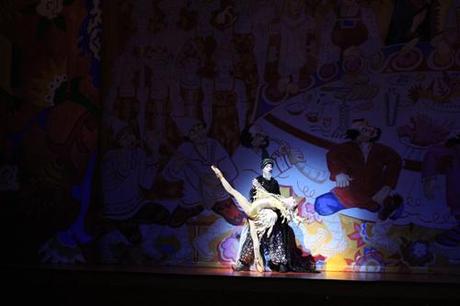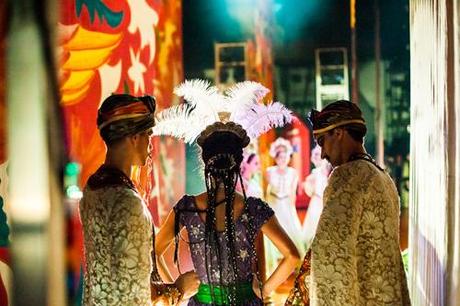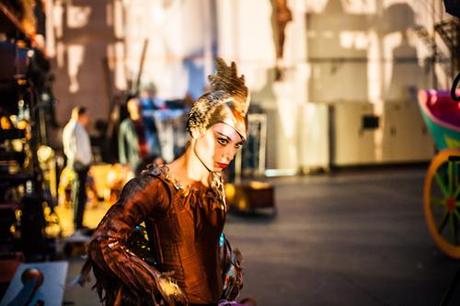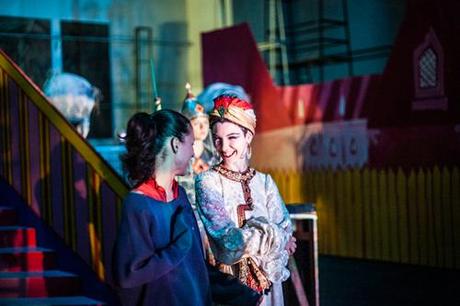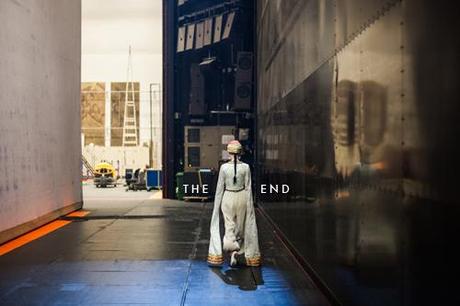 I loved watching Christina dance. She is pure passion and love for the art. I'm also very lucky to call her my friend. She is beauty, kindness, and integrity. Thank you, Christina, for being letting us follow you around.
Stay tuned for next month's In My Next Life.
Do you have a dream job? What is it?