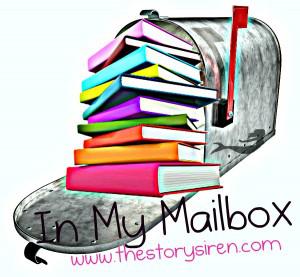 Description
In My Mailbox is a weekly meme created by Kristi at 
The Story Siren
. It is a where we can let the books we got this week flaunt it. Work it baby.
Photo of this weeks books!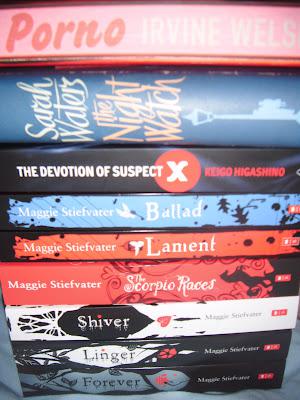 Books I Bought:
The Maggie Steifvater edition it would seem! There was an amazing deal on this week at a UK shop called 'The Works'. It mainly sells dodgy discount books...self-help, sensationalist dead celebrity crap, Nazi or shark books etc etc, but this week they had all these Maggie Steifvater books 3 for £5! That is amazing- you can't even get one book for that in the UK normally. So I got them all.
Series: The Wolves of Mercy Falls
Author: Maggie Steifvater
Published: 2009-2011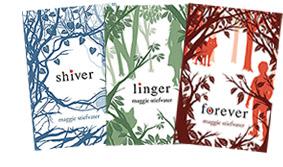 I have heard good things about this series...and I don't mind the
occasional werewolf (UK 'Being Human' is a bit of a guilty pleasure!) What also intrigues me about this series is the way there's not much info about the plot on the back of the first book.I love that as I think detailed blurbs can often ruin a book or make you build by false expectations.
Series: Books of Faerie
Author: Maggie Steifvater
Published: 2008-2009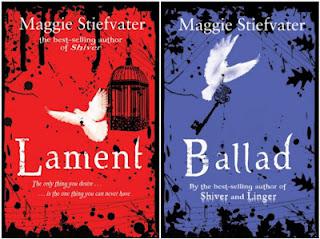 I really love these covers and I am, again, hoping that this series is decent! I don't know an awful lot about it either (I tend to avoid all info about the book until after I've read it as spoilers are my nightmare) so when I get round to reading them I hope they are OK! All I know is that the main character can see faeries...I love mythological creatures so hopefully I will like this!
Title: The Scorpio Races Author: Maggie Steifvater Published: October, 2011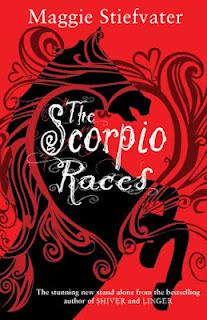 I have seen so many positive reviews about this book recently which has made me really want to read it. I still don't totally understand what it's about...some sort of race on the beach where people ride horses...from the sea? I don't really know where the scorpio comes in...I assumed scorpians were in it but I have seen no mention of them!
Title: The Devotion of Suspect X
Author: Keigo Higashino
Published: March, 2011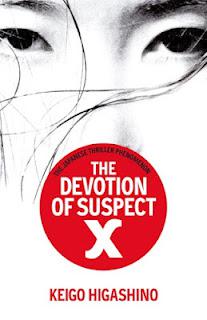 This book was also very cheap in 'The Works'- I had never heard of it before but picked it up because the cover looked interesting and because it's apparently sold over 2 million copies in Japan where it became a sensation. It is a thriller/mystery puzzle-within-a-puzzle, dramatic plot twist kind of book and I have had a hole in my life for that since 'The Girl With The Dragon Tattoo'!
Title: Porno
Author: Irvine Welsh
Published: August, 2o02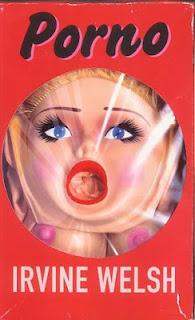 This is the sequel to 'Trainspotting' which, criminally, I haven't read yet! The cover is pretty graphic and Irvine Welsh certainly isn't for sensitive souls...sex, drugs and violence are what he does best. If you haven't seen the film 'Trainspotting' you should try it- it's brilliant and Ewan McGregor provides druggie hotness.
Title: Porno Author: Irvine Welsh Published: August, 2o02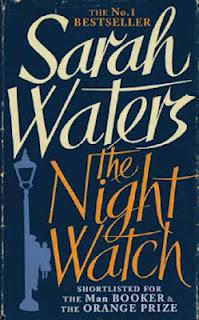 To be honest, this isn't something I would normally pick up as it looks a little chick lit, but there was something about the font and the cover in general that appealed to me. Sarah Waters wrote the books 'Tipping the Velvet' and 'Fingersmith' which were set in the Victorian times and made into a really successful drama in the UK. This one is set later on, during the 1940's when the war was on, and I am looking forward to seeing what the story's like!
Netgalley/Edelweiss Books: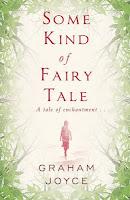 Title: Some Kind of Fairy Tale
Author: Graham Joyce
This was my 'Waiting For' Wednesday book a couple of weeks ago so I was really excited to see it on NetGalley and get it on my Kindle! I love fairy tales and this one ia all about a faerie abducting a girl...sounds really good!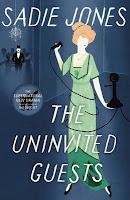 Title: The Uninvited Guests
Author: Sadie Jones
LOVE the cover! So pretty! The whole book sounds right up my street; a mystery set in the Edwardian era in a manor house...I devour these books when I need comfort reads and something to read quickly!
Title:
 Home
Author: Toni Morrison
I was so excited to get this one; this author is absolutely STUPENDOUS when she's on top form and two of her books are among my  favourites; 'Beloved' and 'The Bluest Eye'. I hope this is one of her awesome ones- the plot about a veteran of the Korean war does sound promising!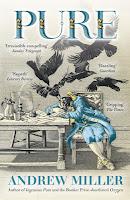 Title: Pure
Author: Andrew Miller
This. Looks. So. Good. It was my 'Friday Find' a couple of weeks ago when I saw it in a bookshop and fell in love with the cover and Gothic premise...but had no money to buy. So I was thrilled when I saw it on NetGalley! So excited to read it! Eeeee!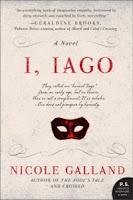 Title: I, Iago
Author: Nicole Galland
I love the premise of this novel: a kind of retelling of Shakespeare's Othello from the bad guy's perspective (not Jafar's parrot from Aladdin...although that would be awesome). 
Lots of lovely books this week- I really need to speed up my reading so I can read them soon! Let me know if you have read any of these and what you thought!