Part 3 of our showcase of dog heroes.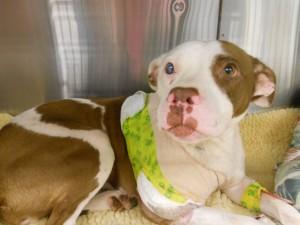 Lefty took a bullet for her owner
Lefty, a heroic pit bull, literally took a bullet to save her owner when intruders entered their Virginia home. After being shot in the shoulder at close range, she chased the intruders away, but eventually had to have her leg amputated.
Her family had been robbed so they couldn't afford her hospital expenses, but the community rallied for Lefty and managed to raise the funds needed for her surgery via a Facebook campaign. Today Lefty is doing well and "is trotting around like she's been a 3-legged dog her entire life!"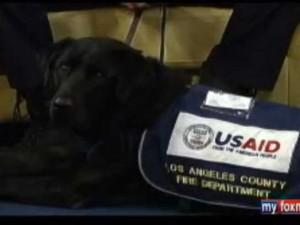 Pearl helped find victims of the Haiti earthquake
Pearl, a black lab, was abandoned at a shelter and picked up by volunteers from the National Disaster Search Dog Foundation, who trained her to be a search and rescue dog.
During the 2010 earthquake in Haiti, Pearl and her handler Ron searched for victims in the rubble and were able to rescue 12 people. In 2010, Pearl was honored by ASPCA as Dog of the Year.
Psycho saved a girl from a snake bite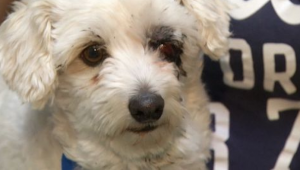 Psycho, an unfortunately-named Chihuahua-Poodle mix, only weighs 10 pounds but didn't hesitate to jump between a venomous rattlesnake and his owner's granddaughter. The little girl was making mud pies in her grandmother's backyard in Hueco Tanks, Texas, when the snake approached, ready to strike, according to KCEN TV.
Psycho came to her rescue, but the snake bit him in the eye in the process. Although the wound was painful, Psycho's vet was able to save his eye. "He's my hero!" his owner said.
~ Courtesy of Business Insider
Tags: dog hero, Dog Saves Life, dog saves owner, Lefty, pearl, Psycho