This musician is "young, wild & free" bringing you in her world through her super fun and fresh music.
 "I always grew up with music playing in the house. It was a weird day if there wasn't music coming from my dad's office in the basement or outside in the yard. So I had the instinct to sing from a very young age, and then the writing sort of came with that later as I picked up guitar in middle school. It's always been the easiest way to express myself."
 What are you inspired by? Stories. I love a good book, a good movie, with one-liners, a good friend willing to talk about their past. Just good stories. Often times, of course, my own, but I like to try and put myself in other shoes as well when I write.
What kind of atmospheres do you try to evoke? That's an interesting question. I was just talking about this with another writer the other day. Whenever I'm writing, I can't help but imagine the music video for the song as we are writing it. It helps me stay focused on what we are trying to say, and like you said, the atmosphere the song is supposed to live in. So ultimately, it depends on what we are saying. With "Nostalgia," it was all about that feeling of being young and free and living in the moment. I think whatever song you listen to, it should capture you in that moment and keep you there for the length of the song. That's always the goal, anyway.
 What do you try to express through your music? Real life. I want everyone to know that their feelings are always valid. You could be heartbroken or you could be the heartbreaker–it's all part of life and learning. I broke hearts and it didn't feel good, but it's okay to admit to being the bad guy. I'm learning through music that someone is always going to have the same truths as you, no matter how shameful they may feel.
 What's the best thing about being a musician? Creating and collaborating. I love working with friends and staying up late and jumping up and down because God put a line in your head that came out perfectly, or someone ripped a guitar solo unlike anything you've heard before. Those are the moments I live for as a musician.
 What's your next project? I just finished my first full-length album and I can't wait until I can share it. "Nostalgia" is the first of several to hit your ears. Stay tuned!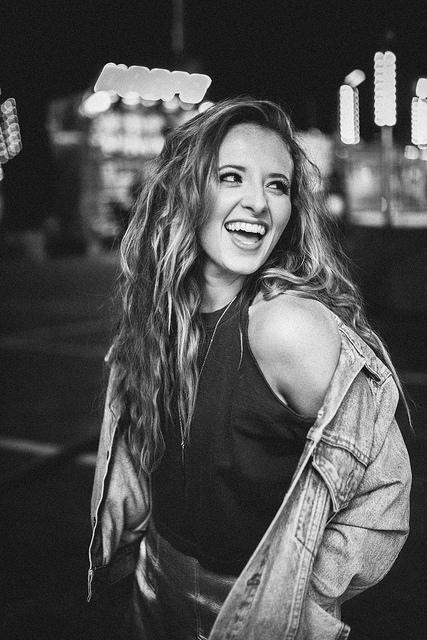 http://www.emilyhackett.com
And don't forget to follow SO WOW on Twitter, Facebook and Instagram!