TAKEAWAY: In historic Camagüey, Cuba, artists take to the main street of this city on the eastern tip of the island, to turn trash cans into canvases.  We show you some of the results, including the work of the premiere Cuban artist, Orestes Larios Zaak.
When the canvas is a trash can

I am a collector of the work of Cuban artist, Orestes Larios Zaak, who specializes in capturing the fascinating imagery of the Cuban ecological systems.  In fact, Larios Zaak is married to my first cousin, Mary Granela Suarez, my last remaining relative in the island, and with whom I communicate daily via email.  Mary is a psychologist and they both live in Camagüey, a historic city, in the eastern tip of Cuba.
Mary has sent me these collection of photos showing how a group of artists took to the streets to paint street cans along Republica Street, in the center of the city.  The event was sponsored by the Consejo Provincial de la Artes Plásticas en Camagüey (Provincial Countil for the Fine Arts in Camaguey). The original idea came from Eduardo Rosales, director of the Center and a plastic artist himself.
Here is Mary's message to me:
All the artists are locals, from here in Camagüey, including art students from the Professional School of the Arts, which joined the group.  As you know, our city is among Unesco's World Heritage Cities, and we are all making a great effort to keep it clean and attractive, as many tourists visit here.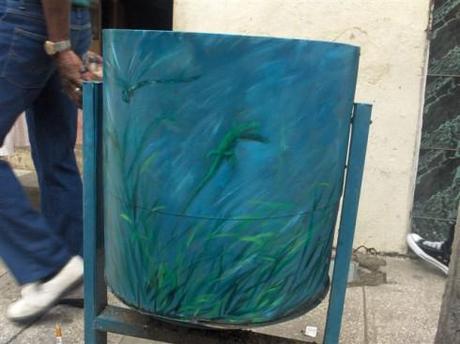 Final piece by Orestes Larios Zaak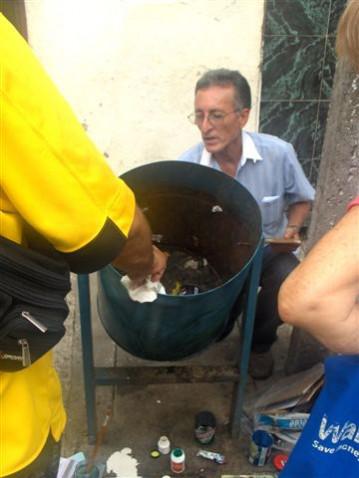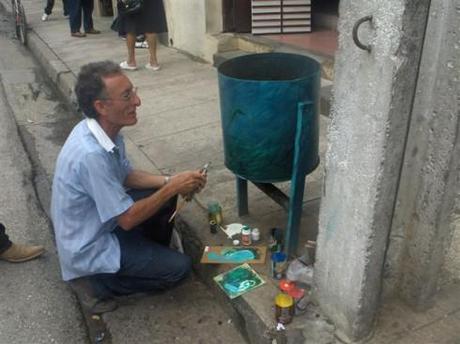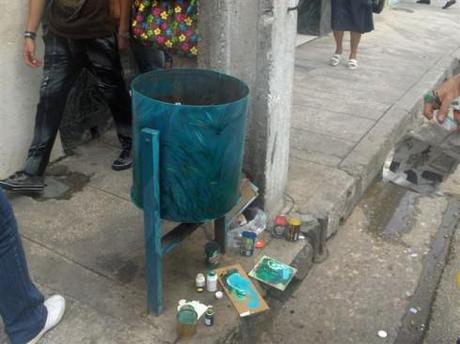 The maestro at work: Orestes Larios Zaak takes his tools out into Republica street to turn a trash can into a canvas

Eduardo Rosales Ruiz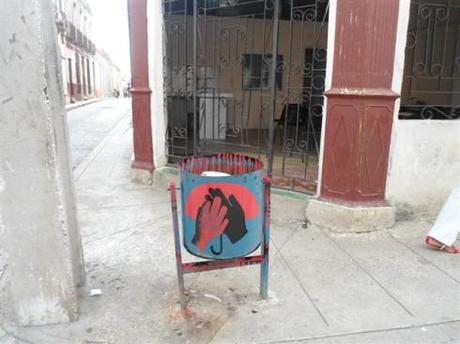 Joel González Pallerois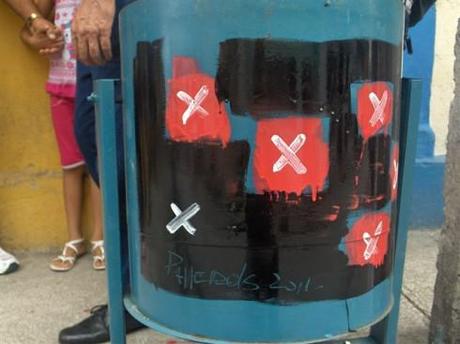 John Cambra Rojas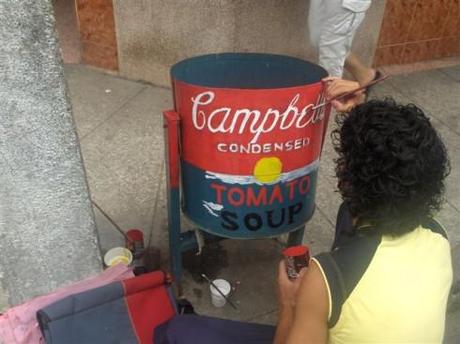 Marcos Barreiro Mederos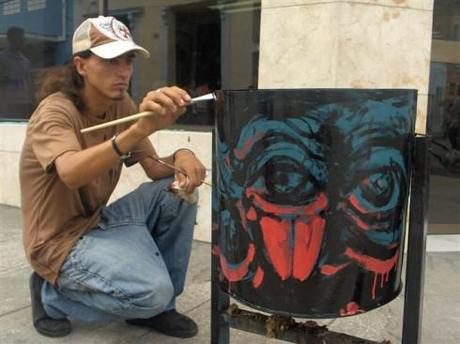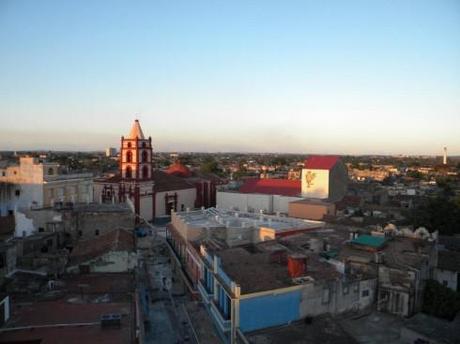 Image of Camagüey at dusk: Camaguey is part of Unexco's world heritage cities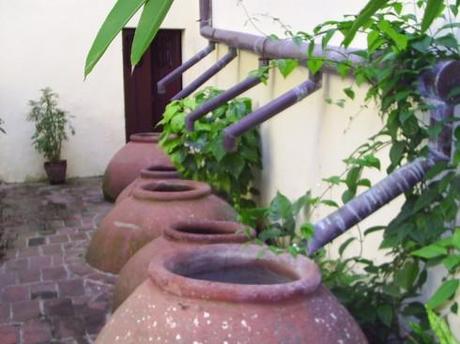 Camagüey has historically been known as the city of "tinajones" (those huge terra cotta pots).  Here is a picture taken today where one sees the tinajones at the house/museum honoring the Cuban patriot Ignacio Agramonte y Loinaz. The museum was built at the end of the 18th Century, in the same block as the Galeria Larios, and across from the historic church Our Lady of Mercy (la Merced)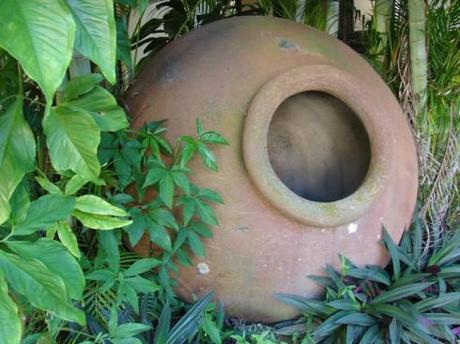 Here a typical tinajón from Camaguey
TheMarioBlog post #804