Lindsay says she wanted to go to jail…
In her sit down chat with Oprah that aired Sunday night on OWN, the 27 year old Parent Trap star says she wanted to go to jail. " I think it was just to find some peace and just have no choice but to sit and be." Lindsay says this time in rehab was different because she "…wasn't fighting at all." Going on to further explain "i just let go and was able to just be like 'Ok you probably do know whats best, 'because my idea of doing what's best for me has not worked in the past." Cady Heron (Lohan) admits she is an addict and booze is her go to drug. "That in the past, was a gateway to other things for me." Lindsay mentions her past cocaine use. My favorite mean girl goes on to say that she is done with hard living and hard drugs and is currently on nothing but vitamins and Nexium for acid reflux.
I pray she does well and stays on track because I really think she's a true talent.
Kim Zolciak is double knocked up!
The former RHOA is having twins with her ATL Falcons husband Kroy Bierman. The" Tardy for the Party" singer told E! News "I was completely shocked. I had no idea. It was a natural conception but twins do run in the family so I guess I shouldn't have been surprised." The 35 year old housewife has two young  sons (Kroy Jr."KJ",2 and Kash, 1) with husband Kroy and two older daughters from a previous relationship. (Brielle, 16, and Ariana, 12)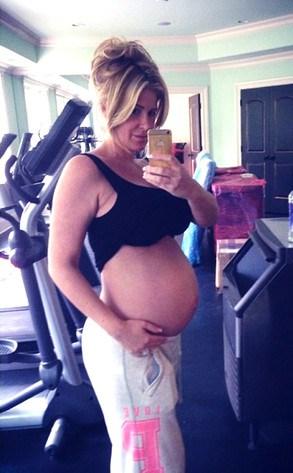 Instagram
Lee Thompson Young passes at age 29
This is a bit of sad news. A former Disney Star dies at 29. Lee Thompson Young better known to people in my age bracket as the star of the Disney series " The Famous Jett Jackson." If I recall correctly it was like Disney's first show starring a black main character…I may have to check my sources on that one. Mr.Young was found this morning at 9 AM dead from what looks to be a self-inflicted gunshot wound in his NoHo (North Hollywood) apt."It is with great sadness that I announce that Lee Thompson Young tragically took his own life this morning,"- Jonathan Baruch, Young's longtime manager. Baruch goes on to say, "Lee was more than just a brilliant young actor. He was a wonderful and gentle soul who will be truly missed," Baruch said. "We ask that you please respect the privacy of his family and friends as this very difficult time."Lee was a series regular on TNT's hit show "Rizzoli & Isles." The family will give more details on a later date.
My paryers go out to his family and loved ones.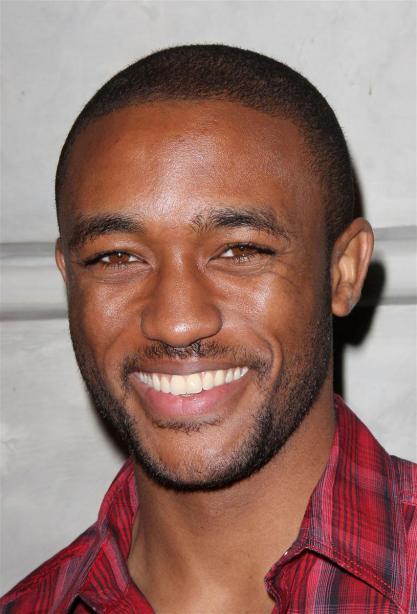 West Heads South West with North West…and Kim
Kim, Yeezy and their baby girl , North go to Oklahoma for Kanye's grandfather, Portwood Williams Sr., who passed away at age 98 on Aug. 10. This is most likely the reason Kim missed her youngest sister's (Kylie Jenner) lavish sweet 16.
Yeezy's granddad was an Oklahoma civil rights sit-in vet in the 1950′s and helped desegregate lunch counters. Williams Sr. told news crews months before his death that he approved of Kim saying "She is beautiful – and she's just as sweet as she is beautiful – and that's what I liked about her!" and  "She was just down to earth, she's rich, and those kinds of people, they've got everything." Check out E! for the pics
Stacey Dash has to much time on her hands…
Stacey Dash love to tweet and has no problem mentioning anybody. This week Damon Dash's first cousin (not his sister, but his cousin) decided to take aim at the Big O herself. She shamed Oprah in 140 characters for making a comparison between Trayvon Martin and Emmet Till. Oprah felt that the killing of Till in Mississippi in 1955 was pretty much the same as Trayvon's case.
Stacey tweeted
"If you aren't careful, the newspapers will have you hating the people who are being oppressed and loving the people who are doing the oppressing – Malcolm X,"
Dash also added a link to a Fox News Story ripping O for what she said. She completed the tweet with a simple "Shame on you @oprah."
While I can see why Oprah would draw comparison to Trayvon and Emmett. These are both cases of young black men taken to soon and murdered for no discernible reason. They were in the wrong place, at the wrong time, and the wrong color. (I don't want to go to deep into my thoughts on the cases at this moment) Stacey it's your right as a person on Twitter to voice your thoughts in 140 characters or less but there comes a time when you got to log off and check indeed.com for job postings for a HOT 46 year old "actress", which I use loosely because you are mediocre at best. I haven't seen you act in anything since "Single Ladies" on VH1. That was like 2 years ago and you got fired.