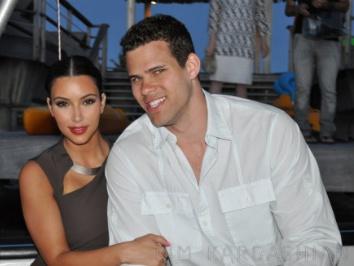 Kim Kardashian, Kris Humphries. Photo courtesy of her website.HOLLYWOOD—Reality TV star Kim Kardashian, 31, announced "irreconcilable differences" in divorce papers to end her marriage to hubby Kris Humphries. The marriage lasted 72 days, and was certainly not the shortest marriage of all time. Kardashian posted on her website a letter to her fans, stating that this was the hardest thing she had to write, that she didn't marry for money, and she had all the best intentions at heart. The media tore her apart, stating that this was an incredible moneymaker for the reality TV star. They sold the TV and photo rights for an amazing $17.9 million, according to published reports. Did this really come as a surprise? Most found it bizarre that she left for Dubai without her husband. One thing is for sure: fans continue to watch her show, and she is growing more in popularity. It is not unusual for a celebrity to be married for a short period of time. Here are some of the shortest marriages in history:

The 60-day title goes to Pamela Anderson and Rick Salomon, who wed back in October 2007 and split in December 2007. Pam was married to Kid Rock for three months and 23 days. She married him in July 2006, and in November it was over. The celebrity marriage that lasted only 30 days goes to Drew Barrymore and Jeremy Thomas, who wed on March 1994 and split in April 1994.

Who could forget the marriage of Axl Rose and Erin Everly, the daughter of famed group member of "The Everly Brothers"? The legendary lead singer of Guns 'N' Roses, who is currently on tour, was married for only 26 days. Everly was the inspiration for one of his famous songs, titled "Sweet Child O' Mine." It has been reported that he supposedly proposed to Erin at 4 a.m. by saying to her, "Marry me or I'll kill myself." They were married in Las Vegas on April 28, 1990 and split on May 24, 1990. Eventually, they did reunite, but the marriage was annulled less than a year later.

One of the most shocking weddings goes to Lisa Marie Presley and the late Michael Jackson, who were wed in May 1994 and split in December 1995. They were married for 20 months. The marriage of Lisa Marie Presley to Nicolas Cage lasted only three months and 15 days. They were wed in August 2002 and split in November 2002.

The crown, however, goes to Britney Spears, who was wed for 55 hours to childhood friend Jason Alexander. They were married in Las Vegas on January 3, 2004, and the marriage was annulled on January 5, 2004.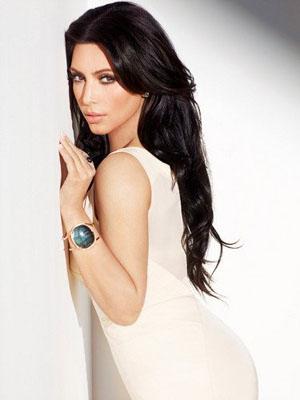 Photo courtesy of Kim Kardashian
What would a wedding be without a cake? No wedding would be complete without the perfect cake, and in particular, a cake from Buddy Valastro, star of the hit TLC TV series "Cake Boss." We bumped into Valastro, who is currently on a book tour with his sophomore book, titled "Baking with the Cake Boss: 100 of Buddy's Best Recipes and Decorating Secrets." The 338-page book has everything from seven-layer cookies to a Thanksgiving Turkey cake. Buddy has baked cakes for everyone from Rachel Ray to Regis Philbin and Kelly Ripa. When we asked Buddy if there was anyone who he would like to make a cake for, he responded that he would love to make a cake for the President of the United States!
Rose's Scoop: Kim Kardashian's current show, "Kourtney and Kim Take New York," will premiere with its second season on Nov 27.