I remain very much a part of Darwin Ecosystem and excited about our latest offering, Keyword Memes™. The Darwin's organic temporal curation engine improves Search Engine Optimization (SEO) ranking by including in real-time collections of correlated tags (Keyword Memes) from current tweets -- You have seen them in action on our tweetzup.com and TheEnergyPulse.com sites. Below is the Tweetzup site.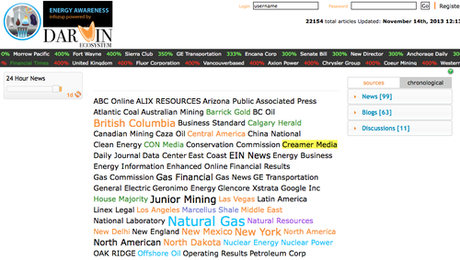 Here also is the Energy Pulse site as an industry focused example of the technology.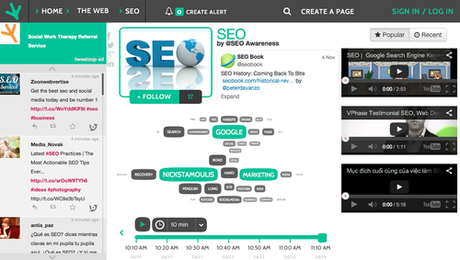 Our newly announced API harvests the correlated keywords associated with the movement of tweets to deliver Keyword Memes that can be added to your web pages' meta data. These Keyword Memes provide clustered keywords that are representative of the crowd's current association with the keywords that best complement the topic of your web pages. 
Our API increases relevance based on emerging social expressions. Our temporal curation algorithm and engine allows us to produce these Keyword Memes on demand and without manual input and costly research.
Darwin Ecosystem now offers Keyword Memes for SEO solutions through our API subscription and integration services.  Companies interested in complementing and improving their search engine pages' ranking can now be relevant to what matters based on people's correlated expressions.
This is a strong contrast from today's SEO spamming practices that only seek keywords that are highly ranked regardless of their relevance to your pages' content. Search engines know this and seek to penalize pages using this misleading practice. Darwin's approach combats this risk as our tags are automatically correlated, unbiased and truly relevant to the expressed interest of the moment.


For more information, please contact our CEO, Thierry Hubert, directly as we are seeking strategic clients and alliances to bring this next-generation SEO improvement innovation to the market. You can reach him at [email protected].