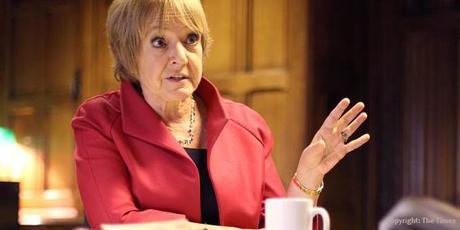 MPs have heavily criticised the implementation of the government's flagship welfare reform and say that £425 million set-up costs may have to be written off.
Commons Public Accounts Committee chairman Margaret Hodge says: "Universal Credit is the Department for Work and Pensions' single biggest programme and enjoys cross-party support yet its implementation has been extraordinarily poor.
Pressure
"Pressure to deliver a programme of this magnitude within such an ambitious timescale created a fortress like culture where only good news was reported and problems were denied."
The committee said oversight of the Universal Credit scheme had been 'alarmingly weak' and warning signs were missed.
Weak
Their criticisms echoed those of the National Audit Office which said in September that management of the £2.5 billion project had been weak and that financial controls had been inefficient.  The project had been hit by a string of problems and still needed a lot of work doing before it could be declared a success.
Ministers have insisted that the scheme to combine six separate means-tested benefits into a single payment, which has been designed to encourage people back to work, is back on track after a 're-set' of the programme early this year.
Unlikely
But the Public Accounts Committee has suggested that much of the £425 million spent up to April was 'unlikely to have any worth' in future.  About a third of the total was spent on computer software and other IT systems.
It said controls over suppliers had been largely absent and, in some cases, multi-million pound orders had been signed off by secretarial staff. Senior civil servants came under fire because they had 'failed to grasp the enormity' of the task they had been set, did monitor progress adequately and had not taken charge when issues arose.
Insisted
Work and Pensions Secretary Iain Duncan Smith has insisted that Universal Credit can still be rolled out across the country by 2017 as planned.
However, the committee said the pilot schemes conducted to date had been unsatisfactory and the target figure of 184,000 claimants by next April is unlikely to be achieved.
Timetable
Mrs Hodge urged the government 'not to throw good money after bad' by trying to rush the scheme through by the 2017 deadline, saying: "We believe strongly that meeting any specific timetable from now on is less important than delivering the programme successfully."
The idea of the scheme is to deliver £38 billion in benefits, helping people back into work and reducing fraud.
But it has already come under fire from campaigners who say as many as 2.7 million claimants will struggle with their finances because the new benefit will only be paid one a month instead of every fortnight.  Claimants are worried about running into debt and struggling to pay their bills on time.
Share this article: