Illness has struck our house once again so I find myself dreaming of foods I can't wait to eat again — like everything from Kouts Depot in Kouts, Indiana. In case you missed that post, Kouts Depot is a fantabulous ice cream parlor. Set inside the old train station in Kouts, it has a great atmosphere and loads of character.
I mentioned my desire to try the Depot Dare this summer. You can see just how big a monster that would be! I'm totally heading back to Kouts, Indiana for that one. I'm game. How about you?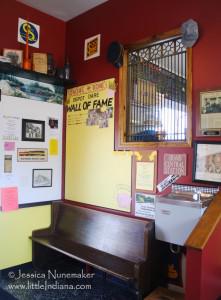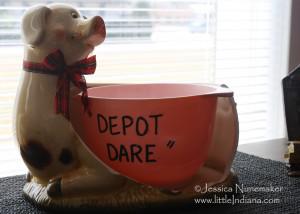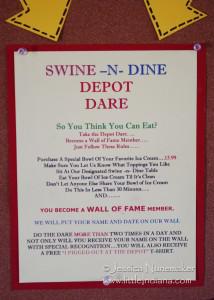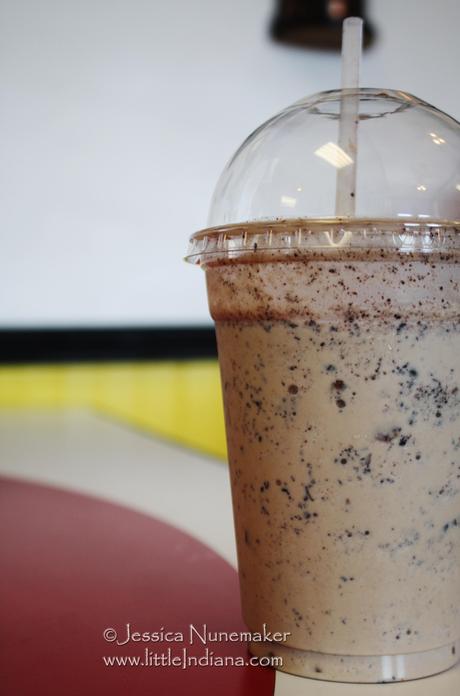 See images of Kouts Depot on my Flickr photostream.
Kouts Depot
104 Railroad St.
Kouts, Indiana 46347
219.766.0263

View Larger Map
little Indiana: Where to Stay, Play, and Eat in Indiana Towns. Discovering Indiana's best small towns!
Help little Indiana win a $2000 grant for web design tweaks and advertising. Simply click here: It will take you to a Page on Facebook. In the right-hand corner click the green "Vote Now" and you're done! Vote every day until April 15, 2011. Thanks!