I know that I've written a lot about films lately but please continue to indulge me as I enjoy this Hollywood journey beyond the Academy Awards.  It's a good excuse anyway, for me to share one of my passions through blogging.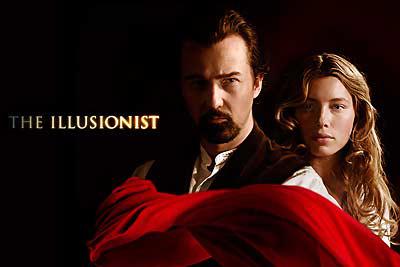 movieforums.com
Over the weekend, we watched a 2006 movie called "The Illusionist".  I vaguely remember wanting to watch it when it first came out.  However I somehow never got around to it.  Then our neighbour/massage therapist loaned it to me raving about Edward Norton, who I always thought was a bit mousy for my taste.  However I have seen him in a new light in this film.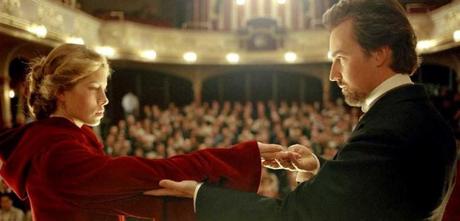 cutprintreview.com
The story is closely based on a real life Viennese magician and supposed clairvoyant Erik Jan Hanussen, who was famous in the early 20th century.  He was killed in 1933 by Nazi soldiers.  The story is also loosely based on the tragic and salacious life of Austrian crowned Prince Rudolf.  However the essence of this film is love between a humble man and a woman far above his station in life.
I loved this film on many levels.  Visually, it was beautifully presented with slightly sepia tone colouring and softened corners to enhance that vintage mood.  The turn-of-the-century costumes and sets were impeccably presented.  I even loved the fictional Germanic-English accent, which I thought was most consistently achieved by Norton. 
Continued tomorrow...