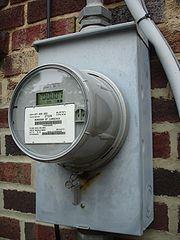 A smart meter is an electrical meter that records consumption of electric energy in intervals of an hour or less and communicates that information at least daily back to the utility company for monitoring and billing purposes. Unlike traditional automatic meter reading, smart meters enable two-way communication between the meter and the central system. There are concerns regarding the cost, health, fire risk, security and privacy effects of smart meters.
On Nov. 14, 2012, I did a post on a woman in Las Vegas who opted out of the smart meter (the State of Nevada has an opt-out policy), then had her electricity disconnected by three armed men from Nevada Energy.
Here's another story — this time of two women in Naperville, Illinois, who were arrested for blocking smart meter installers. Naperville is located in northeastern Illinois, and is the state's 5th largest city.
Melissa Jenco reports for the Chicago Tribune, January 23, 2013, that Melissa "Kim" Bendis and Jennifer Stahl, leaders of the Naperville Smart Meter Awareness group and vocal opponents of Naperville's initiative to install wireless electric meters on homes, were arrested this afternoon after interfering with the installation process, according to city officials.
Naperville has installed smart meters on 57,000 homes and is about 99% through with the process. Officials say the project will make the electric system more reliable and efficient and reduce costs.
Police are accompanying crews this week as they install smart meters at homes that previously sent away installers. City Manager Doug Krieger said, "The previous installation attempts were met with some resistance and we wanted to ensure our employees' safety."
However, the Naperville Smart Meter Awareness group has expressed concerns over whether the wireless meters will affect health, security and privacy. The group has a federal lawsuit pending against the city.
Bendis was charged with two misdemeanors — attempted eavesdropping and resisting a peace officer. For her part, Stahl received two ordinance violation citations — interfering with a police officer and preventing access to customer premises.
Stahl said when she refused the smart meter, installers accompanied by police cut the bicycle lock she had placed on her fence and entered her backyard. She then stood in front of her electric meter and refused to move.
"It was forced on my house today," she said. "It was really a violation. I violated something, but I've been violated too so I guess we're now in a society of violating one another."
The city, which has repeatedly declared the wireless meters to be safe, offers a non-wireless alternative meter to residents with concerns. There is a $68.35 initial fee for a non-wireless meter plus a $24.75 monthly fee for manually reading it. Stahl said residents who want a non-wireless meter should not have to pay for it, and said she represents other homeowners who were not able to continue to refuse the wireless meter installation: "I have not done the work of attempting to educate the community and advocating for the right of anybody in Naperville to refuse the smart meter just to stand off to the side."
Krieger defended the city moving forward with installation of the meters despite the objections from some homeowners: "The city has always had and maintains the right to access our equipment, and today we were simply exercising that right."
Click here to watch CBS2′s news video of this.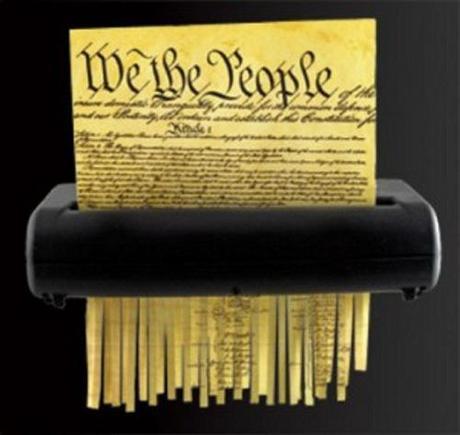 Smart meter installers accompanied by police cut the bicycle lock that Jennifer Stahl had placed on her fence and entered her backyard.
So much for the Fourth Amendment to the U.S. Constitution, which guards against unreasonable searches and seizures, along with requiring any warrant to be judicially sanctioned and supported by probable cause.
~Eowyn