Happy Thursday all! A few weeks ago, I mentioned that I got a makeover at Illamasqua. I'm one of those girls who loves getting makeovers (not that I get it very often). It feels great when someone else is doing my makeup. When I was invited for complimentary transformation at Illamasqua, I was so excited!! On the day of the makeover, it was a stinky 41 degrees. I was scared that my makeup would slide off my face from the heat lol. When I got to Myer, I went straight up to the Illamasqua counter and met Rebecca my makeup artist. She asked what I wanted from this transformation and I said I wanted to learn how to do the smokey eye look. I told her when I attempted it at home, it always ended up looking like I got punched in the eyes.
Rebecca used a few products from the Generation Q range and explained the purpose of the range. Here's an extract I took from the Illamasqua site about Generation Q "a celebration of individual self-expression. Ageless, and without limits or restrictions. It's our declaration to the world that beauty is inclusive, not exclusive. In fact, Generation Q is a clear message to everybody, everywhere that beauty is not young, old, black, white, male or female, but anything, everything and everyone."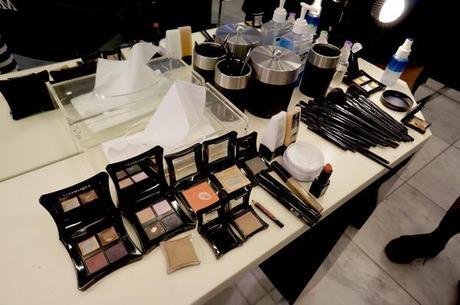 Products used for my Generation Q makeover:
Matt Primer for the face
Skin Base Foundation
Gleam in Aurora (Generation Q)
Loose Powder 010
Blush - Sophie  (Generation Q)
Contour with Heroine eye shadow
Motto eye brow cake for the brows
Slink eye shadow to highlight 

Base used for the eyes was Cream pigment – Hollow
Empower palette (Generation Q)
Eye shadow – Obsidian
Pencil – Sophie
Precision Ink – Abyss
Lipstick – Test
Sheet Lip Gloss – Opulent (Generation Q)
 
You might have noticed two of the products used in my makeover were called Sophie. Rebecca was telling me that Illamasqua actively helps support the S.O.P.H.I.E foundation to raise awareness for differences that exist within society. The foundation was set up in memory of Sophie Lancaster who was killed for looking different.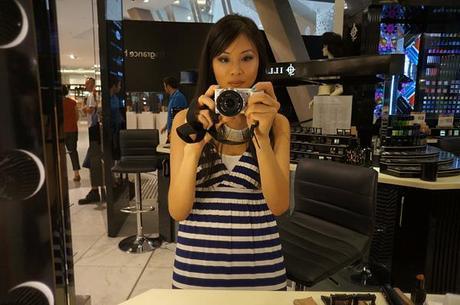 I learned from Rebecca that to do a good smokey eye, you need to work with a small area and gradually increase. She pointed out that if you start off with a larger area, it's easier to mess up and that's where the bruised eye look comes from.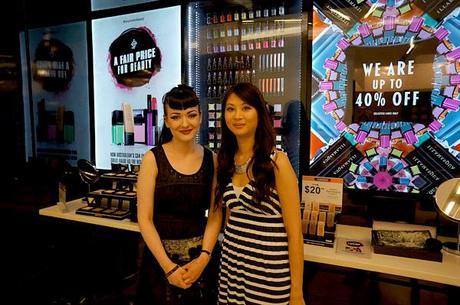 A lovely photo of Rebecca and I. My face is looking really round and fat in this photo. The lighting makes me look quite yellow in this photo, I still haven't quite figured out how to use my camera yet.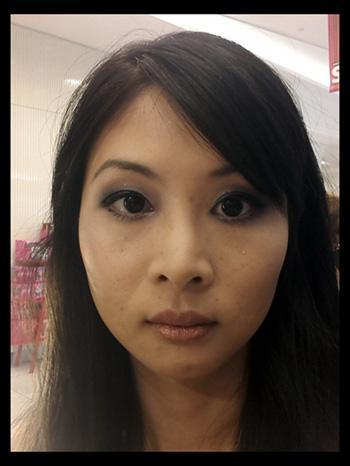 This is a close up of the finish look. I love it, the smokey eye look makes my eyes look bigger than they really are. I took this photo on my phone so the quality isn't all that great. I had such a great experience at Illamasqua. If I ever need to go somewhere fancy, I would definitely book a transformation with them. Illamasqua offers really affordable makeovers for $50 and is redeemable on products.
Have you any Illamasqua products?
I was invited for a complimentary makeover, all opinions expressed are my own.