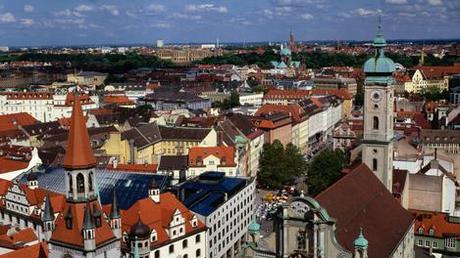 Munich. Credit: LonelyPlanet
Oktoberfest. That magical time at the beginning of fall where everyone dresses in lederhosen--or something close to it--and the beer flows like wine, or like beer, depending on your preference for alcohol. I have experienced a number of Oktberfest events, but sadly have never made it to the big show. You know the one I mean. The infamous Munich celebration has been within my reach once before, but never attained. (Fool that I am, I let the fact that I didn't have a hotel room stop me. A real trooper would have made due and found anywhere to spend the night, a park bench, a train station, another person's hostel room floor. Or better yet, not sleep at all. It is Oktoberfest right?) Anyway, of the items on my bucket list--and there are a lot--'Go to Oktoberfest' is not checked off, but hopefully that will change sometime in the near future.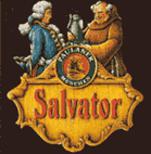 Salvator Beer. Credit: bargaintraveleurope
If you have been unable to make it to Munich for Oktoberfest, or you have had the privilege to experience it and want to try something else, why not go for Starkbierzeit? It means "strong beer time" and is the lesser known beer festival in Germany. Usually taking place in March, it is a two-week long Lenten drinking festival that seems anything but religious. And yet is does have monastic roots. Now before you judge or write it off as a more reserved and traditional celebration than Oktoberfest, hear me out. The Paulaner monks produced the original doppelbock called Salvator. They brewed it to help with, get this, "liquid nourishment" during Lent, since they had to fast for 40 days. (Good thing we aren't that extreme anymore.) So you can imagine this stuff had to be pretty full-bodied and strong to sustain these guys for that period of time.
At Starkbierzeit, as the name suggests, people drink stronger beer. The meal-in-a-bottle, or "liquid bread," as it can be called, has an alcohol content of 7.5%, but can be as high as 9%. Compare that to the Marzen-style served at Oktoberfest, which has an ABV level between 5% and 6%. Needless to say, you will not lose out on beer or the guarantee of intoxicated bliss (or beligerance.)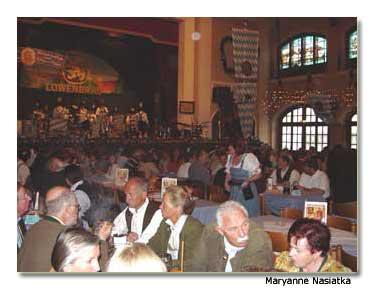 Lowenbraukeller. Credit: goworldtravel.com
During the festival, which the locals call the "fifth season," people flock to the beer halls to enjoy a variety of different kinds of doppelbock, as well as traditional food and entertainment. The most famous and popular spot is Paulaner Keller, which stands on the highest point of the city. Salvator is served in ceramic mugs and a brass band plays Bavarian marches and pop classics. Beer maids wander about the hall serving beer, grilled chicken, sausages, pig knuckles and pretzels.
Other breweries and beer halls created their own doppelbock's, including Lowenbrau, which serves up a sweet, but deadly, brew called Triumphator. The brewery's Lowenbraukeller is also a popular place to go to enjoy the festivities, and on certain nights entertainment includes boulder-lifting. (Not sure that's the safest activity, but it is what it is.) At Weisses Brauhaus, the beer festival offering is Aventinus Weizenstarkbier, a stronger version of wheat beer, if the lighter brews are more your taste--like me.
Starkbierzeit is not just a mini version of Oktoberfest, but it is also a celebration of spring. It's a way for locals to shake off the cold chills of the winter months and embrace the warm weather and sunshine of the season. And really what better way to do that then to drink? If you think about it, that's what St. Patrick's Day is, a wonderful party to celebrate a new season--although it's a bit more well known than Starkbierzeit.
Another great aspect of this festival is that I don't have to be worried about the rooming situation. Since it isn't as widely publicized as Oktoberfest, there aren't as many tourists, which means less crowds and more available hotel rooms. That seems like a great alternative to me.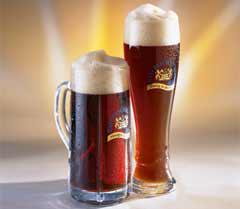 Credit: Food from Bavaria
Don't get me wrong, I still plan on going to Oktoberfest at some point in my life--sooner rather than later, hopefully. However, Starkbierzeit might just be another beer fest that I add to my list.