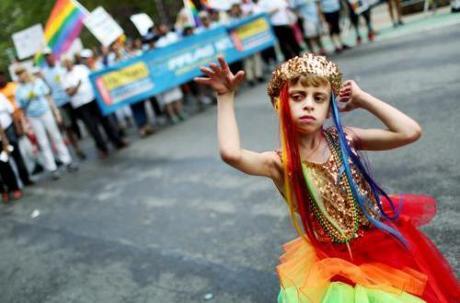 Precocious Desmond/Getty Image
Yahoo: There was plenty to marvel at during the New York City Pride March on Sunday, but one precocious 8-year-old boy stood out from the crowd: Desmond Napoles, of Brooklyn, who joyously strutted and vogued his way down Fifth Avenue in a rainbow tutu and gold sequined cap. And when critics reared their heads on social media Monday, suggesting his participation was inappropriate, mom Wendylou Napoles shut them down with grace and pride.
"If you are offended, don't look," Napoles wrote, in part, in a lengthy post on the Facebook page of LGBT website NewNowNext. That's where a photo of Desmond (nicknamed "Desi") has sparked nearly 5,000 likes and more than 200 comments, some of them attacking Napoles for allowing — even forcing — her son to be on such blatantly gender-fluid display.
"He is old enough and smart enough to know he would be marching in the Pride parade in front of thousands of people and did it willingly," she wrote. "In fact, I thought he would stop after 10 blocks of walking, but he felt so good about being dressed up and being who he is that he vogued and danced the entire two miles. We collaborated on the outfit and this is how he wanted to look today. This was his Pride today. He felt it. He loved it. He was it. These children will be our future. Embrace who they are. All they are asking for is the same love, respect, and acceptance of themselves as any child would."
Napoles tells Yahoo Parenting that she and her husband Andrew have been taking Desmond to watch the Pride March since he was 6 years old.
"He loved to see the drag queens and the colorful costumes," she says, admitting that she did have initial moments of discomfort, but got over them quickly. "I believe my son will be better off and more successful in the long-term being exposed to all of the diversity at Pride. He needs to know that there is more to life than what he experiences at home, at school, and in our neighborhood."
Desmond has wanted to join the marchers since last year (when his parents didn't think he was ready), and so on Sunday, he did — along with his mother, father, and teen sister Meagan. They were part of the always-popular PFLAG (Parents and Friends of Lesbians and Gays) contingent. And it paid off.
"I was extremely proud of Desmond in the march. I could tell that he was living his dreams," Napoles says. "Imagine being a boy like him and the challenges he faces every day — to be accepted by thousands and thousands of people for being yourself. That must be incredible. There were many moments when I had tears running down my face from witnessing how happy and comfortable he was and from looking around and seeing the reactions from the crowd."
Read the rest here.
So the expression "If you are offended, don't look" is all it takes to shut down opposition with grace and pride?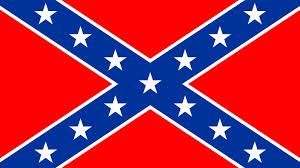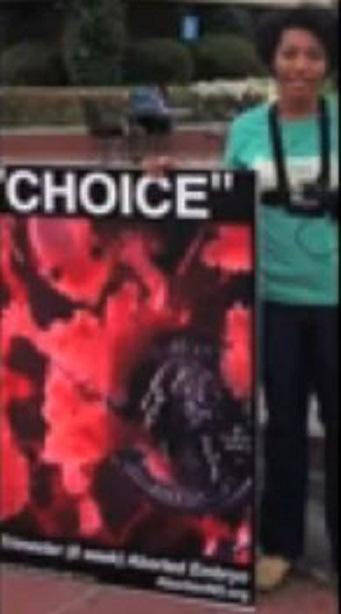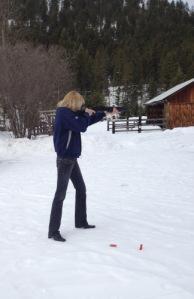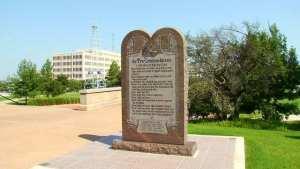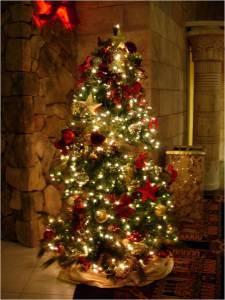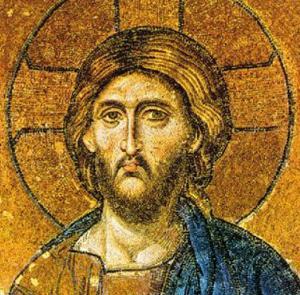 Well then, if you are offended, don't look. Try that argument with a liberal and see how far that gets you.
DCG